New Festive Recipes from Shaken Udder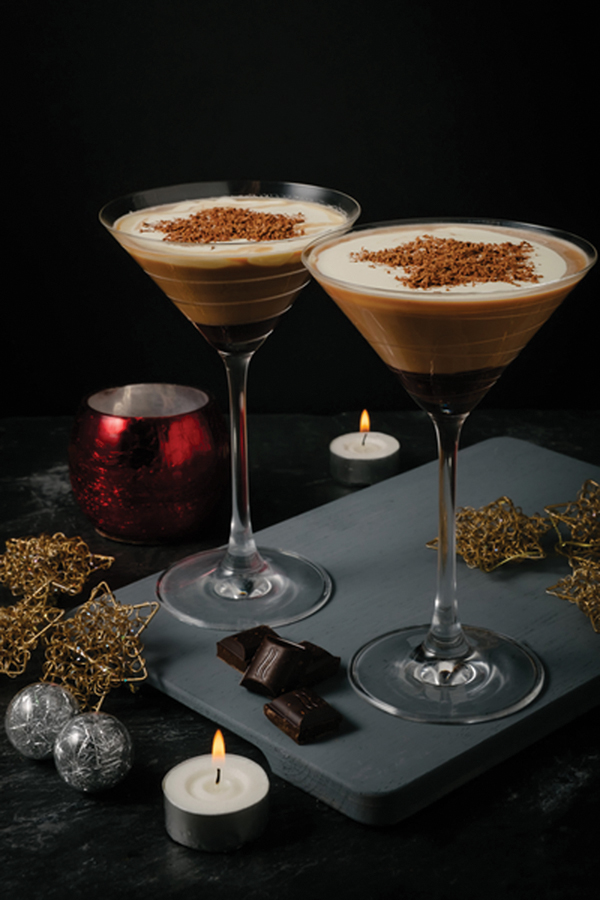 Chocolush Kalhua Espresso Martini
Whip up this delicious wintry cocktail or make this easy fudge as the perfect gift for Christmas.
This chocolatey take on an espresso Martini is so delicious you'll want more than one!
Ingredients
100ml Shaken Udder Chocolush milkshake
25ml Kalhua coffee liqueur
25ml Vodka
25ml espresso shot
Ice
Single Cream
Chocolate, for dusting
Method
1. In a cocktail shaker add all the liquid ingredients along with some ice.
2. Shake well to mix.
3. Pour into a martini glass and swirl with single cream and a dusting of chocolate.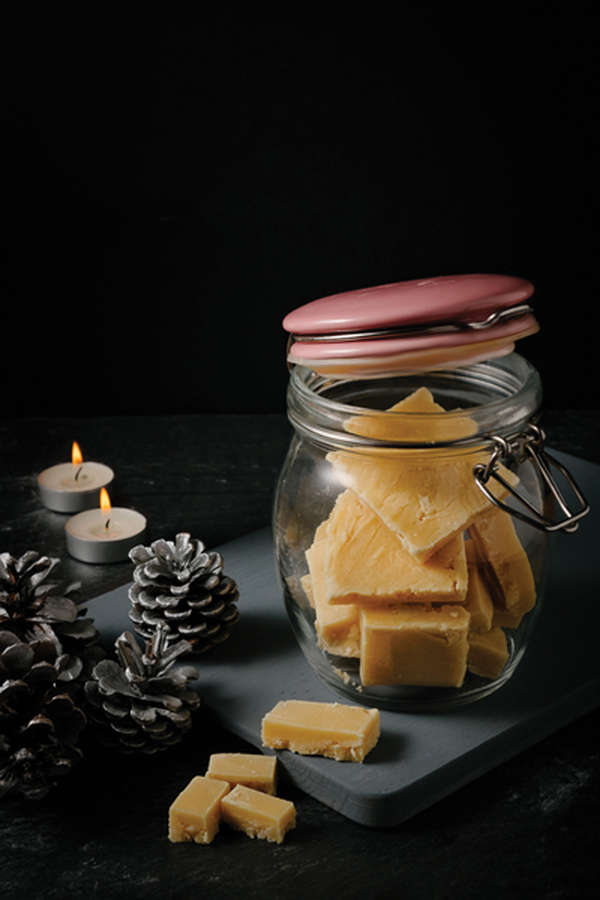 Vanillalicious Fudge
Whip up this delicious, crumbly fudge using Shaken Udder milkshake. It's the perfect gift or treat!
Prepare: 15 minutes
Cook: 25 minutes
Ingredients
Butter, for greasing
300ml Shaken Udder Vanillalicious milkshake
350g caster sugar
100g unsalted butter
Method
1. Grease an 18cm square cake tin with butter.
2. Put the Shaken Udder milkshake, sugar and butter in a heavy-based saucepan. Heat slowly, stirring all the time, until the sugar has dissolved and the butter melted.
3. Bring to the boil and boil for 15 – 20 minutes, stirring all the time.
4. When the mixture reaches the soft-ball stage (115°C on a sugar thermometer), remove from the heat and leave to cool for 5 minutes.
5. Beat the mixture with a spoon for a few minutes until it starts to thicken and the gloss disappears.
6. Pour the fudge mixture into the prepared tin and leave it to set at room temperature.
7. Once set, cut the fudge into small squares and store it in a sealed container.