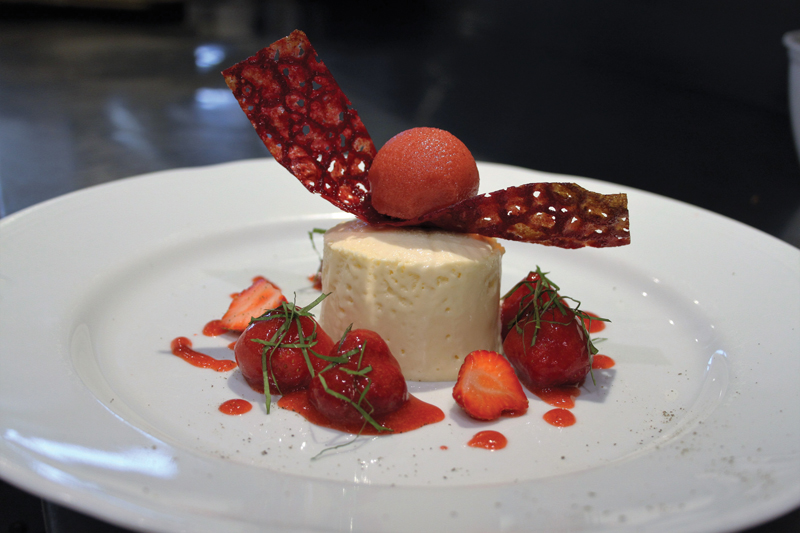 Limoncello Parfait recipe
• 4 eggs
• 75g caster sugar
• 500ml double cream
• 150ml Limoncello, plus extra 4 tbsp
• 1 large lemon, zest finely grated
• 2 ½ tbsps lemon juice
• Pinch of salt
1. Separate the eggs into 2 large mixing bowls.
2. Add the sugar to the egg yolks and beat for a few minutes with an electric, whisk until pale and thick.
3. In another bowl, whip the cream to soft peaks.
4. Whisk the egg whites and pinch of salt to stiff but not dry peaks.
5. Fold the cream into the egg yolks, then fold in 150ml Limoncello.
6. Carefully fold in the egg whites.
7. Spoon the mixture into hollow rings lined with cling film on the bottom. Place in the freezer. Four hours should be long enough. When they are frozen it's a good idea to remove them from the freezer 5 minutes before they're served.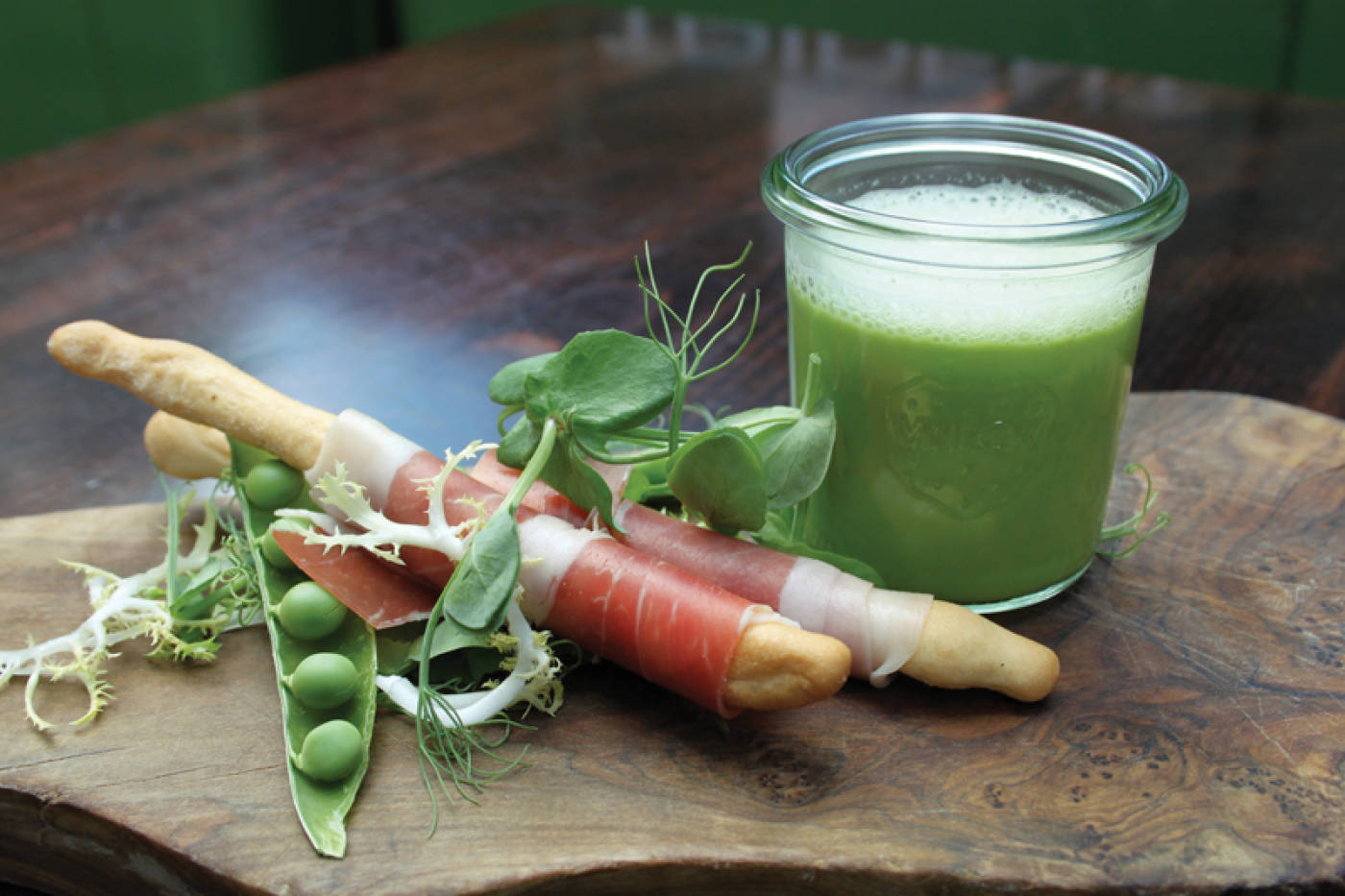 Chilled Minted Pea Soup with Black Forest Ham Grissini recipe
• Pea Soup
• 1 litre well-flavoured vegetable/poultry stock
• 2 table spoons olive oil
• 2 large shallots, finely chopped
• 1kg peas
• Sea salt and freshly ground white pepper
• 1 bunch mint
1. Bring the stock to the boil.
2. Heat the oil gently and sauté the shallots until softened. Do not allow them to colour.
3. Pour in the stock and bring to a boil, add the peas and mint cook for five minutes.
4. Remove from the heat, place into a food processor. Liquidize until smooth. This is best done in stages so the mixture is very smooth. Push through a fine sieve. Season to taste and chill.
Recipes Supplied courtesy of Paul Webbe, Webbes Cookery School
Upcoming events
Catch of the Day 14th August 2017
Catch of the Day 11th September 2017
Autumnal Cooking 25th September 2017
17 Tower St, Rye, East Sussex TN31 7AT
Book today phone 01797 222226 or 01797 222210