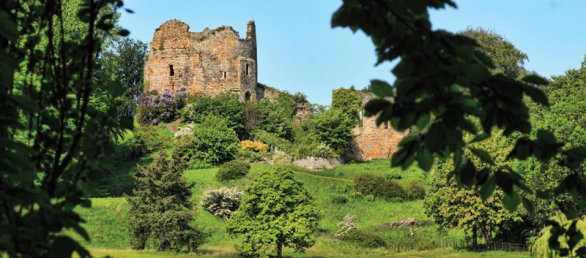 People understand that good food means local food and that the quality of the landscape has a direct bearing on the taste. Cradled within four mountain ranges and a 250-mile coastline, it's little wonder that a wealth of award winning food producers have been born out of the diverse and picturesque landscape of North Wales.
Although the route of the Clwydian Range Food Trail could be accomplished in a matter of hours, I chose to visit a select group of award winning food producers for a chat and to sample their wares. I discovered handmade bread, cakes and pastries, meat from traditional Welsh breeds, cheese, yogurt and beer – and Chilly Cow, which must be the best organic ice-cream farm outside of Italy. And Celtic Woodsmith's Brian Dacre – a purveyor of honey who summers his bee's in the high heath land filled with Wild Heather, the results of which his clients eagerly await each autumn – local food is on the menu in a big way.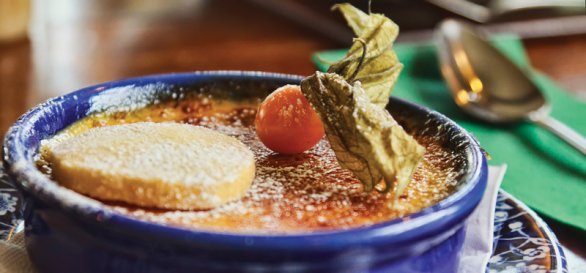 "Think muddy footprints, not carbon footprints," says Pamela Morris of Willington Lodge, a luxury B&B in Whitchurch. ​"We want to encourage our guests to explore this beautiful and productive landscape and demonstrate its wealth in their breakfast menu as the sausages and bacon come from Lewis's Farm Shop which is just around the corner and the eggs are from our own (Welsh) hens; the fresh fruit's from a Welsh grower (Bellis Brothers in Holt) and freshly baked bread and croissants from The Village Bakery in Coedpoeth. You can taste the difference."
Increasingly artisan food and drink is being specifically labelled so that buyers know and trust its source. In the world of food and drink, provenance is everything. Please change as follows: Increasingly artisan food and drink is being specifically labelled so that buyers know and trust its source – provenance is everything.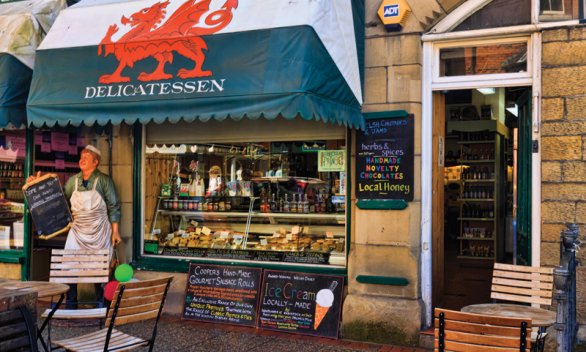 For pâté
Standing in the factory shop of Patchwork Pâtés, an internationally recognized and award winning artisan producer of pâtés, tarts, pies and ice-creams, is like stepping through the looking glass into an Alice in Wonderland kitchen. It's stacked high with specialist foods like pâtés created with cheese, fish and game infused in combinations of fruits, herbs, port, nuts and brandy; then there's rich humus, soups with attitude, moreish chocolate terrines and grown up's ice cream. The name may be peculiar but the taste's exclusive and enjoyed by British Airways passengers. ​"Although our pâtés are now produced in a small state-of-the-art food factory, there's no compromise on ingredients," says Rufus Carter. ​"And they're still made in small batches to the original recipes my mum used more than 30 years ago." www.patchwork-pâté.co.uk
For fish
Llandegla Fishery near Wrexham offers fly‑, coarse- and family-fishing with wild-style lakeside camping, B&B and holiday cottage accommodations. They're right beside one of the most popular mountain biking centres in Wales, ​"And are we're well positioned for biking and walking in the magnificent Welsh hills that surrounds us', says Simon Harrison. ​'Since teaming up with a local farm, we offer a truly free range breakfast – that's beside the trout we net from the pond right here outside our restaurant." The good food and mishmash of fishermen, cyclists, hikers, and hungry travellers makes Llandgla Fishery a great food stop. It may take a little longer to appear on your plate but that's their freshly made approach.
www​.llan​deglafish​ery​.com
For beer
I spent a happy thirty minutes at Heavy Industry Brewing listening to Tom McNeill, a colourful character, relaying amusing tales of how he came to brew his award winning beers. ​"I'd had enough of the rock and roll lifestyle and decided I wanted the quiet life. I did an intensive brew masters course and here I am. His nine CAMRA awards lay on his workshop table waiting to be put on display. I took a deep sip of his Nelson's Eye, a citrusy golden beer, followed by Nos Smoked Porter, a dark pint wreathed in smoky roasted coffee. ​"To us beer is a form of entertainment," says Tom. ​"It's hands-on stuff." Find them on Facebook.
For tea
The Tea Rooms of Chirk, is just what a tea room should be, it's pretty and atmospheric with fabulous cakes and tea. You can tell it's a family run business as there's a buzz in the air – they're all very proud of what they're doing. Off the main parlour is a divine little snug fitted with deep settees and armchairs, a beautiful dresser adorned with bunting and fresh flowers. Says Richard Massie: ​'Our recipes have been passed down through our family for several generations. We prepare everything on site and use only locally sourced ingredients, which is essential nowadays as our customers are acutely aware of the importance placed on quality produce." He took me upstairs to the kitchen to meet his mum, who was busy icing raspberry cupcakes. ​"Cupcakes may be traditionally sweet," says Marjorie Massie, ​"but in celebration of St David's Day in March, I created a unique savoury cupcake made with leeks, bacon, cheese and Welsh eggs. It's a terrific alternative to the trendy cupcake and celebrates the authentic taste of Wales." Find them on Facebook.
The Clwydian Range Food Trail is an exciting way to discover gastronomic delights and enjoy stunning wintery walks in an Area of Outstanding Natural Beauty. To me though, it's the food that makes it more tangible. ​"Especially if you get to eat it with your hands," says Rufus Carter of Patchwork Pâtés. ​"It tastes better somehow. Perhaps it brings out one's inner cave-man."
For more information about the North Wales Food Trail see here
www​.food​trail​.co​.uk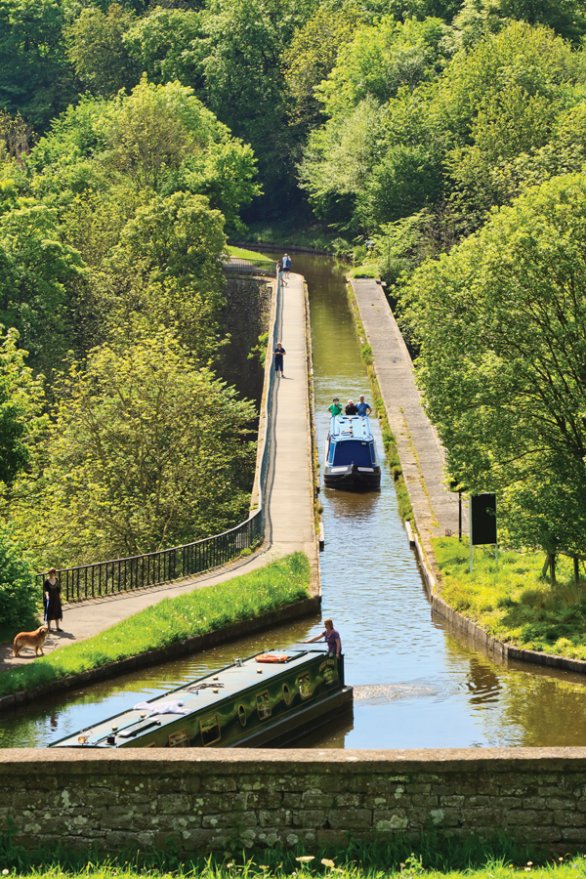 Dining options:
For adventurous cooking try the pan fried prawns and chorizo at Cross Foxes Pub in Erbistock. www​.cross​fox​es​-erbi​s​tock​.co​.uk
The beef burgers at Café R are made with Rhug organic beef mince topped with local Y Fenni cheese. www​.cafer​-restau​rant​.com
The Black Lion Inn does an awesome homemade vanilla cheesecake with salted peanut brittle, honeycomb and strawberry coulis.
www​.the​black​lion​inn​.co​.uk
Things to do:
For jaw-dropping views take the Victorian Llangollen Railway which starts in Llangollen and takes the 7½ mile track to Carrog, via Berwyn and Glyndyfrdwy. www​.llan​gollen​-rail​way​.co​.uk
Take a three-night canal cruise from Whitchurch to Nantwich, visiting waterside pubs and villages. www​.abcboathire​.com
Pick your own strawberries at Hawarden Estate. www​.hawar​den​es​tate​.co​.uk
Bespoke accommodations:
The boutique Willington Lodge in Whitchurch is where you want to bed down for the night – fabulous breakfast. www​.will​ing​ton​lodge​.co​.uk