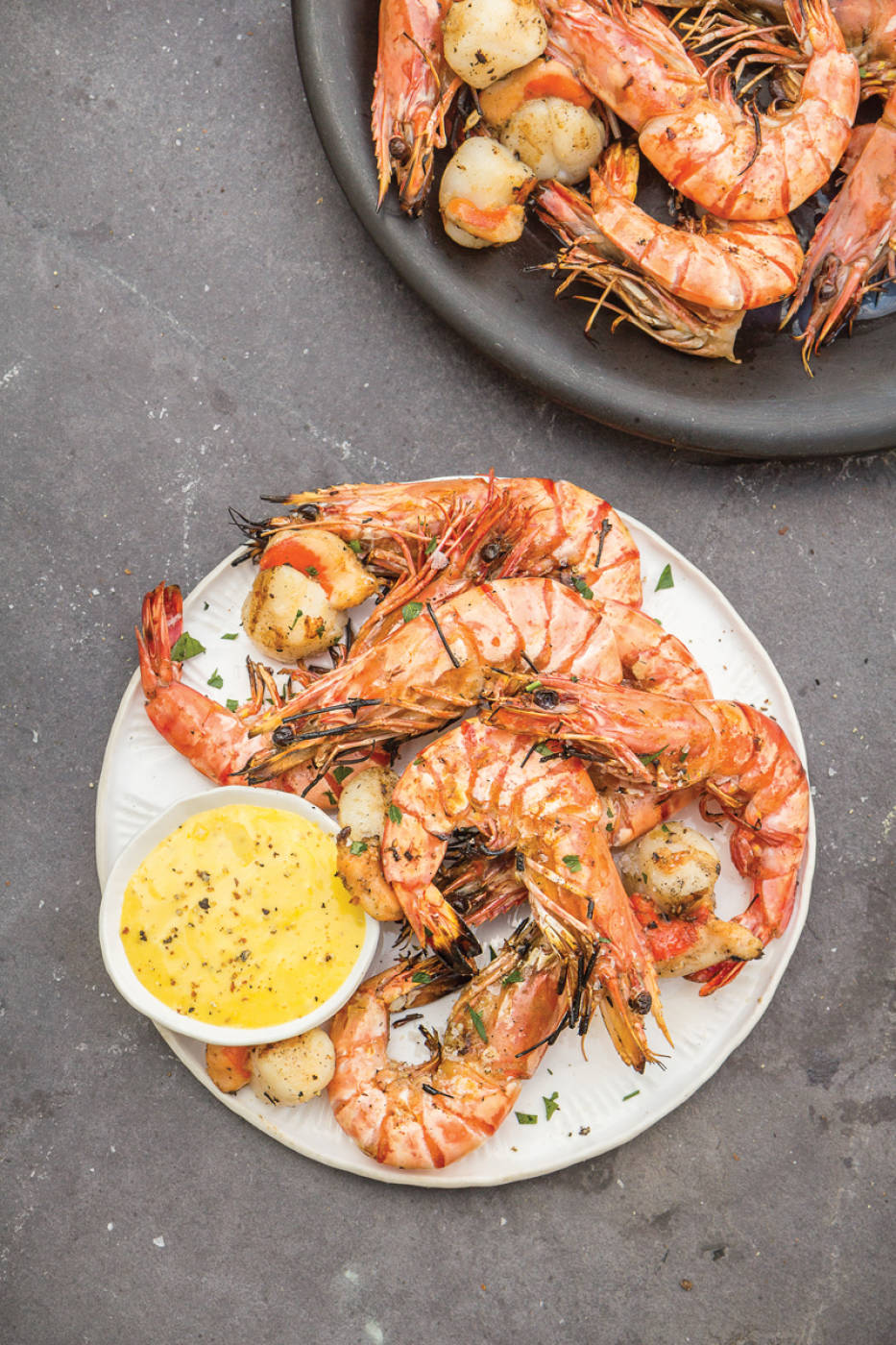 Scallops and king prawns with saffron alioli
What you need – serves 4
For the saffron alioli:
• Good pinch or two of saffron strands
• 2 egg yolks
• Juice of lemon, to taste
• 3 fat cloves garlic, crushed
• 150ml oil sunflower oil
• 150ml extra virgin olive oil
• Salt and freshly ground black pepper
For the scallops and prawns:
• 8 large fresh scallops
• 12 large raw king prawns (shell on)
• 1 tbsp olive oil
• Salt and freshly ground black pepper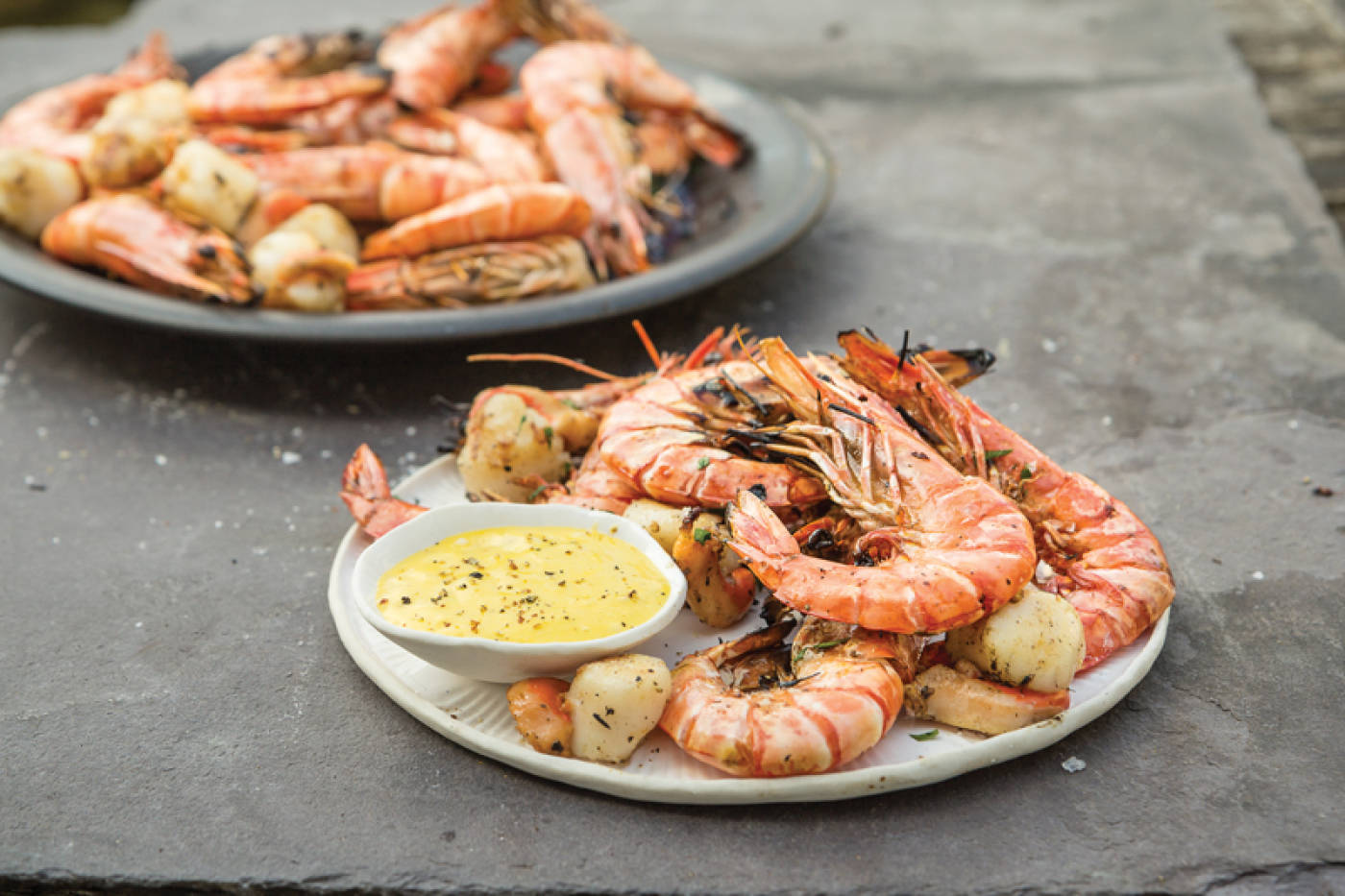 What to do: in the kitchen
1. Sprinkle the saffron into a heat-proof glass and pour over 2 tablespoons of boiling water. Set aside to infuse for 10 minutes.
2. Either in a freestanding food mixer, or a large mixing bowl if you are using an electric whisk, beat together the egg yolks with the juice of half a lemon. Add the garlic and a pinch of salt, mixing well to combine.
3. Then begin to add the oils, drop by drop, whisking really well between each addition. If you are using a freestanding mixer you can just leave the motor running as you drip in the oil. Once the sauce has started to thicken and emulsify you can begin to add the oil a little faster, a few drops at a time, but take care not to go
too fast or you may risk splitting the emulsion.
4. Once all the oil is in, pour in the saffron plus the soaking water and season with black pepper and whisk again. Taste and add a little more lemon if it needs sharpening a little. If it is lemony enough but too thick in consistency you can thin it a little by adding a splash of boiling water from the kettle. Scrape into a bowl and chill until required.
What to do: at the barbecue
1. When you are ready, fire up the barbecue to a high heat and preheat for 10 minutes.
2. Meanwhile, drizzle a little oil and salt and pepper over the prawns and scallops. The prawns will take a couple of more minutes to cook than the scallops so begin by laying them directly onto the cooking grate. Turn over once or twice to make sure they are cooking evenly – they will take about 5 – 6 minute into total. Once they are all uniformly pink they are cooked. The scallops, depending on size, should take a couple of minutes each side over a really hot barbecue.
3. Whilst the seafood is cooking, remove the bowl of alioli from the fridge, and place it in the centre of a serving platter. Pile on the cooked seafood and tuck in straight away, dipping into the sauce as you go.
Photography: Eat Pictures
Recipe by Genevieve Taylor
www​.napoleon​grills​.co​.uk