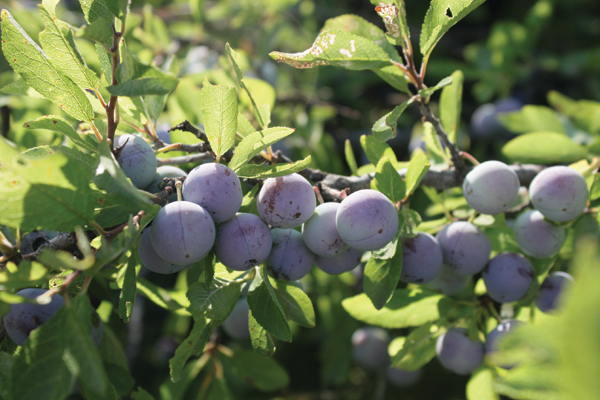 Artisan sloe gin makers from across the world will gather at the George Inn, a village pub on the Kent/Sussex border near Tunbridge Wells, to vie for the coveted ​'Sloe Ginster World Champion' title for 2015, on Wednesday 16th December.
The poor summer has provided ideal growing conditions for sloes or drupes, promising a bumper crop of the bitter fruit of the blackthorn bush. Foragers are now eagerly awaiting the first frost, after which by tradition, the berries are harvested.
This Christmas marks the 7th year of the annual event that began when pub locals began arguing over the perfect sloe gin recipe. Dating back to around 1750, The George Inn, a traditional country pub with cosy log fires, makes an ideal setting to judge the most traditional of Christmas liqueurs.
Sloes, a smaller relative of the plum, are used to make the red liqueur, normally with an alcohol content between 15 and 30% abv. Traditionally it is made by infusing gin with the bitter-tasting drupes, using sugar to extract the sloe juices.
"Hand crafted sloe gins are generally superior to commercially produced branded sloe gin liqueurs, which are made by flavouring cheaper neutral grain spirits, producing an inferior flavour akin to a fruit cordial taste," said pub landlord Greg Elliot.
Some sloe gin connoisseurs say that each drupe should be hand-pricked with a thorn taken from the blackthorn bush on which it grew. Other maintain that the drupes may only be pricked silver pin or fork.
Modern protagonists pick the sloes earlier and freeze them, avoiding the pricking stage, claiming that this not only splits the drupes, but by analogy to ice wine, the freezing changes the flavour of the drupes.
This year' sloe gin makers can also send their entries in by post to the George Inn by 10th December.
All proceeds of the event are donated to the MS Society which supports people with Multiple Sclerosis.
Further information on entering the Sloe Gin World Championships via
www​.moon​down​.co​.uk/​b​o​o​k​i​n​g​f​o​r​m​s​/​M​o​o​n​D​o​w​n​_​S​G​B​F​_​2​0​1​5.pdf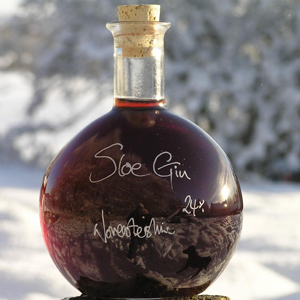 Photo credit: www​.demi​john​.co​.uk
Sloe Gin recipe
You'll need
450g/1lb sloes
225g/8oz caster sugar
1 litre/1¾ pint gin
Method
• Prick the skin of the sloes all over with a clean needle and put in a large sterilised jar.
• Pour in the sugar and the gin, seal tightly and shake well.
• Store in a cool, dark place and shake every other day for a week. Then shake once a week for at least two months.
• Strain the sloe gin through muslin into a sterilised bottle.