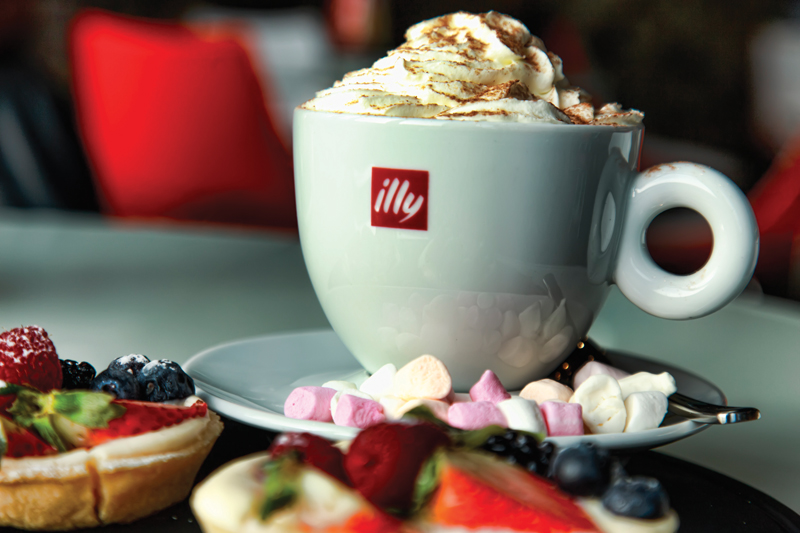 Taste Lancashire
Lancashire is one of our lesser known agricultural counties blessed not only with a picture-postcard landscape but also a natural bounty of good food found in local Michelin starred restaurants and cosy inns, or independent coffee shops serving gastro-sandwiches. Here the unspoilt working county's food bar keeps rising, taking with it craft breweries and artisan food producers.
Mrs Kirkham's Lancashire Cheese
What they produce on their Goosnargh family farm in one year equates to one day's production at a big manufacturer. This small-scale production allows Graham Kirkham, third generation artisan cheese producer, to follow his mother's recipe using morning and evening milk for a traditional two-day curd cheese – plus the same starter culture and rennet used by his grandmother. Some of her heavy, old-fashioned cheese presses, moulds and curd knives are still in use.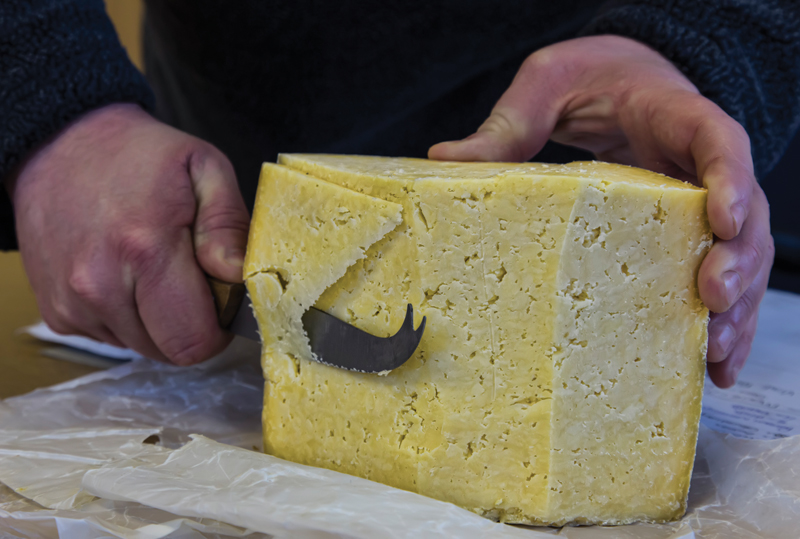 "My grandmother, Ruth Townley, made cheese all her life," says Graham. ​"On retirement, she passed her equipment and knowledge onto my mother, Mrs Kirkham. That's how it all began."
Traditional Lancashire cheese is big on flavour – but with nothing prickly or sharp. Mrs Kirkham's Lancashire is rich, semi-soft, full fat, crumbly textured, with a tangy hint of citrus acidity on the back. It's made from raw, unpasteurised milk produced by a 100-strong herd of pampered Holstein Freisian cows. The cheese wheels are then cloth-bound, sealed with butter, and allowed to fully mature.
"Our cheese carries a lot of moisture and matures quickly, so it is usually sold at about three months – although Neal's Yard Dairy, cheese affineur's in London, are experimenting with maturing them even longer. The flavor is unbelievable."
Recognised as one of the best Lancashire cheeses on the market, Mrs Kirkham's produce just one cheese, making twenty-three 10kg cheese wheels a day. Their artisanal approach means their multi-award winning cheese is sold in all the right places and online.
www​.mrskirkham​scheese​.co​.uk
Huntleys Butchery
At the Samlesbury based farm shop and outlet village with its own bakery, deli and ice cream parlour, is Huntleys, a traditional butchery. A visit to the butcher's counter is a must, even if it's just to take in the beauty of the Tomahawk steaks. Here, artisan master butcher Tom Wood, himself from a farming family in Dutton, prepares sausages to his own recipes like Sticky Maple Pulled Pork, Lancashire Cheese & Spring Onion, Herb & Wild Boar, Venison & Garlic.
"When purchasing I always buy British. I support local farmers who rear their stock on the farm. My beef arrives in sides and is dry hung for 28-days, on site."
Tom attends various agricultural shows where he shows his family's pedigree herd. He's also part of the British Butchery team and has competed in Australia twice – each time gaining second place. Find Huntleys on Facebook @huntleysbutchers.
Gazegill Organics
Gazegill has been farmed by the Robinson family for nearly 500 years. Today's custodians, Emma Robinson and Ian O'Reilly (builder turned ethical food pioneer) have reworked the soil and livestock and turned organic, farming with traditional and indigenous breeds which better suit their low input, low impact attitude to agriculture.
"Our dairy herd of small Old English Shorthorns would have been the mainstay of the UK dairy herd up until the 50s or 60s when high yielders took their place. They have a natural ability to turn a feed of wildflower hay meadows into beautiful creamy milk. Our Oxford Sandy and Black pig herd are naturally placid, great to work with and a versatile porker and baconer. They carry a fantastic fat layer with a pork taste most have forgotten – which may be attributable to their slow growing. We have a flock of Hampshire Downs sheep, a breed that produce strong lambs in early spring and do well whatever the weather."
Besides the livestock, Emma and Ian have a couple of polytunnels for vegetables, a zero-food-miles, off-grid café which runs alongside their farm shop, an assortment of ancient monuments, a sustainable agricultural learning resource centre for schools and youth groups and have a retired ranger who runs young people's activities on the farm.
www​.gazegillor​gan​ics​.co​.uk
Bowland Brewery
The brewery is housed in a corner of Holmes Mill – a once derelict textile factory in Clitheroe. There's also a ridiculously large beer hall which showcases the industrial features of the old building, like the 1910 cross compound steam engine christened ​'Elizabeth', several framed blue prints of the engine's innards, recycled floor boards which are now the bar's wooden surrounds, corrugations from the roof. Above the bar is an industrial-esque function room – ideal for weddings, especially when the groom gets to create his own beer for the reception.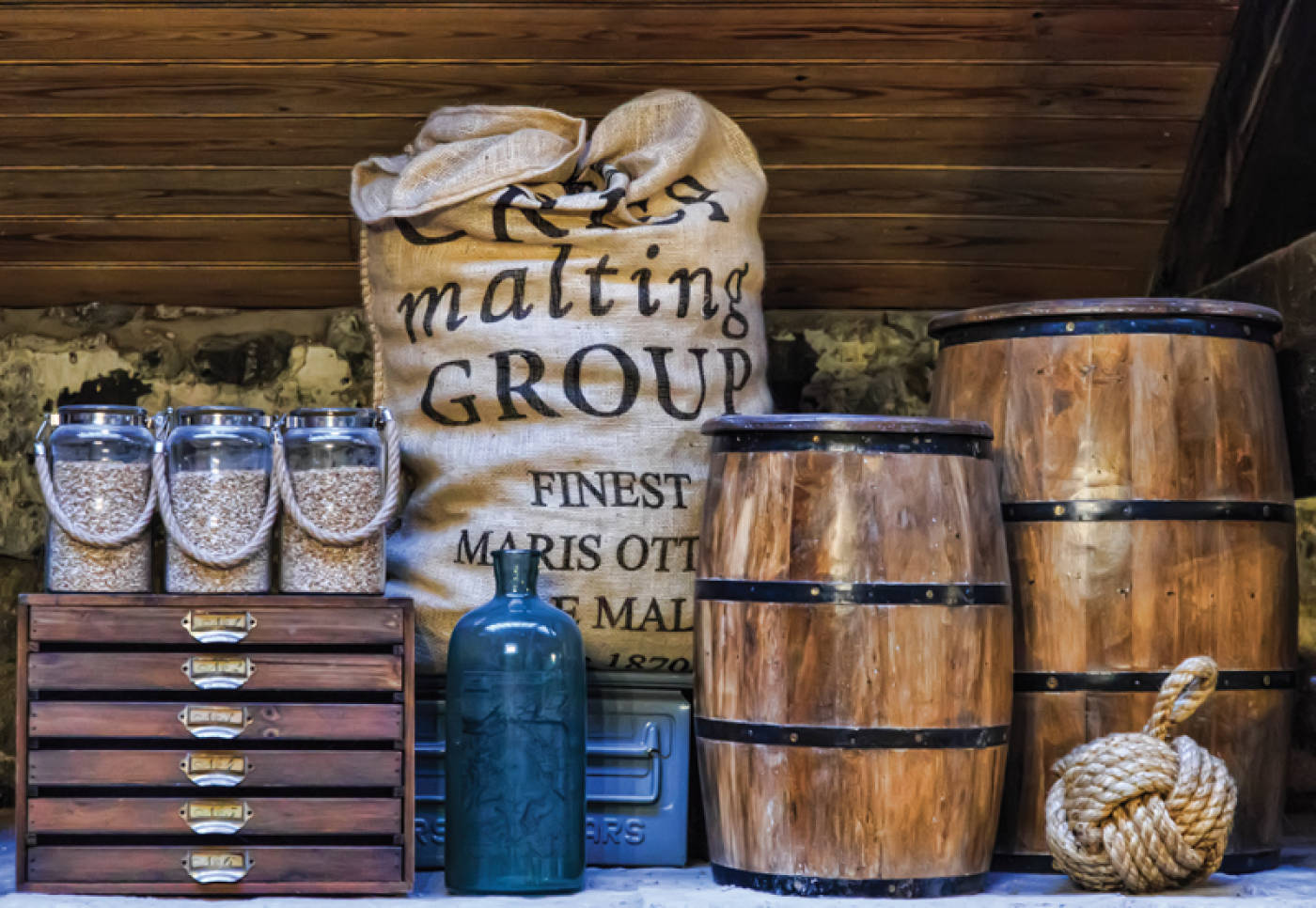 Drinkers and diners at Holmes Mill can see the shiny vats and the brewers at work through an expanse of glass at the far end of the beer hall, which has a minimum of 24 cask ales on tap. Consult the beer bible on the bar if you're unsure where to start.
Bowland Brewery still hangs onto its precious micro-brewery status and serve some of the best tasting beers in England – Hen Harrier ale, is a good one, as is Buster IPA, so named after a mean spirted hog living in the area. Take a 45-minute brewery tour and sample three of their best.
www​.bow​land​brew​ery​.com
The rest of the redeveloped mill includes a pop-up cinema hosting live events, an artisan bakery (you've got to try their beer bread), a delicatessen and coffee shop who make the most divine hot chocolate, an Italian ice-cream parlour, a food hall celebrating local Lancashire produce (the Clitheroe food festival in August expect 20K visitors), a rural spa and gym, and a stone built 4‑storey building which is a 30-bed boutique hotel. www​.holmesmill​.co​.uk
If you were asked to describe Lancashire you'd begin with the steepled villages, the fetching green countryside dotted with small farms where geese and chickens loiter along roadsides that seldom see a passing car. You'll recall the self-deprecating humour of the locals. But you'll always remember the taste of Lancashire – the creamy cheese from the dairy fields around Chipping and Garstang, potatoes from the peat soil of West Lancashire, the moorland reared lamb from the forest of Bowland – and of course, the ales.
Where to eat
As adopted Lancastrians, Agri-chef Maurizio Bocchi and his wife Cinzia, originally from the Lake Maggiore region on the Italilan/Swiss border, are the owners of La Locanda – an Italian restaurant in Gisburn with a raft of awards, all much deserved, including the Ospitalità Italiana Award professing it to be one of best Italian restaurants outside of London.
Maurizio travels to Italy every few months going to great lengths in sourcing his staple produce, seeking out his favourite suppliers, some of which are only accessible on foot.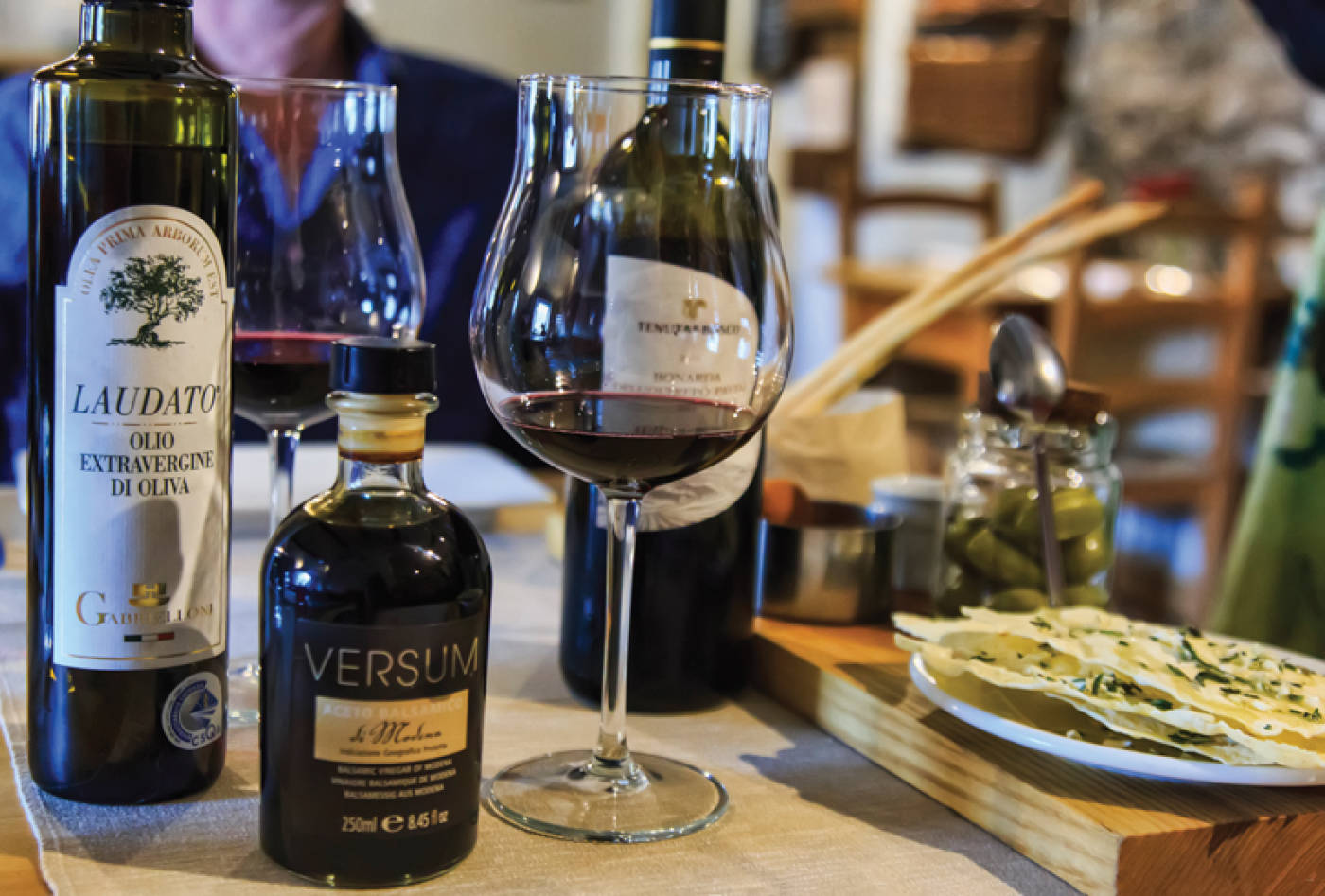 "We're avid proponents of the field-to-fork Slow Food Movement," says Maurizio. ​"We support a huge array of Lancashire grown and reared produce – especially those in our immediate community."
"In Italy, each town has a different taste for the same dish – this is because everything that is cooked is grown locally. We do this here at La Locanda, creating dishes using the finest Italian ingredients, marrying them with the best home grown Lancashire produce. It's a good combination."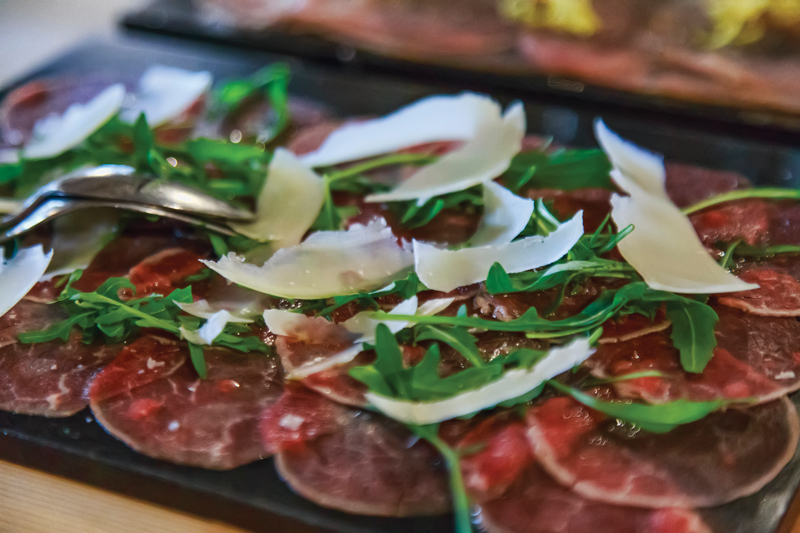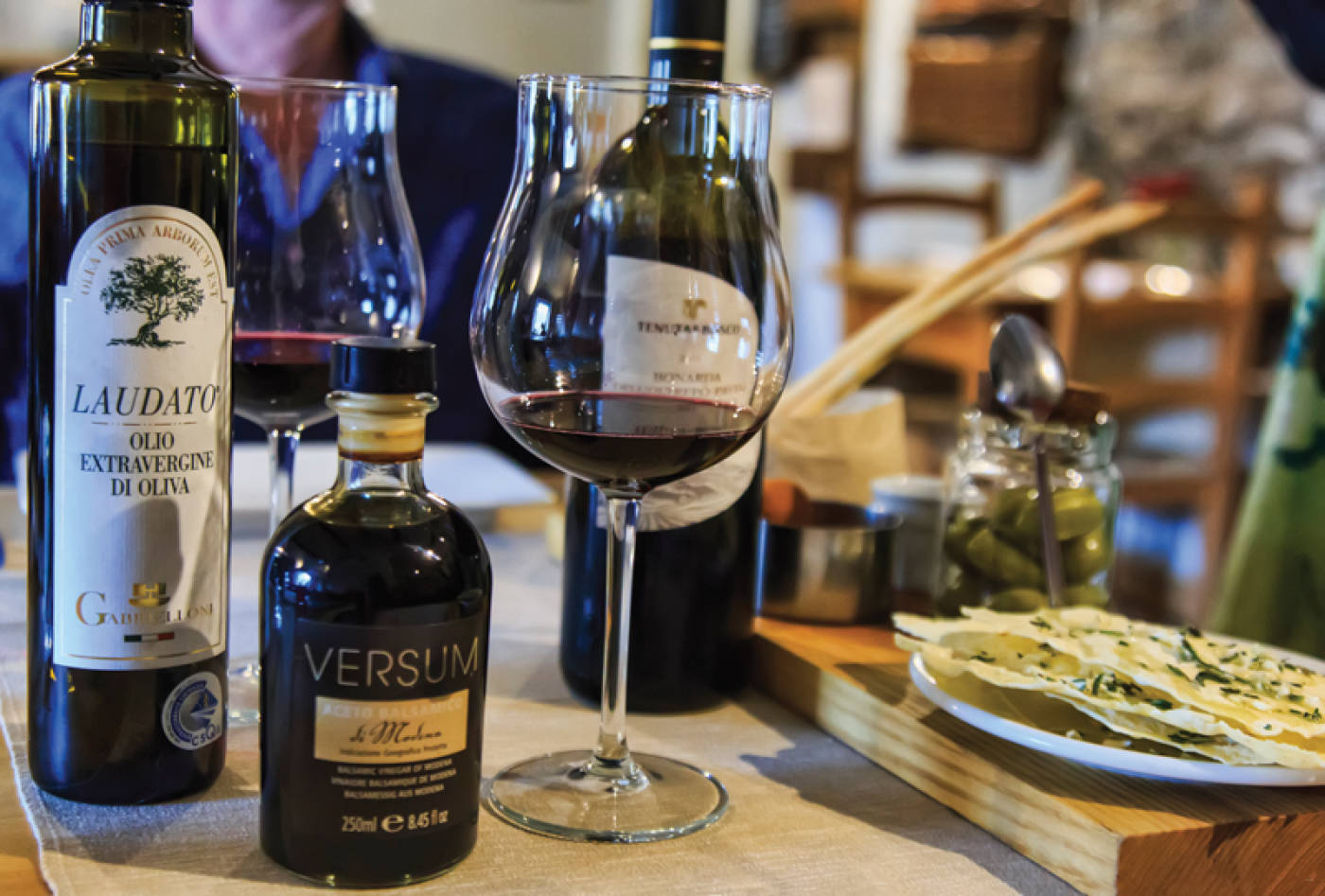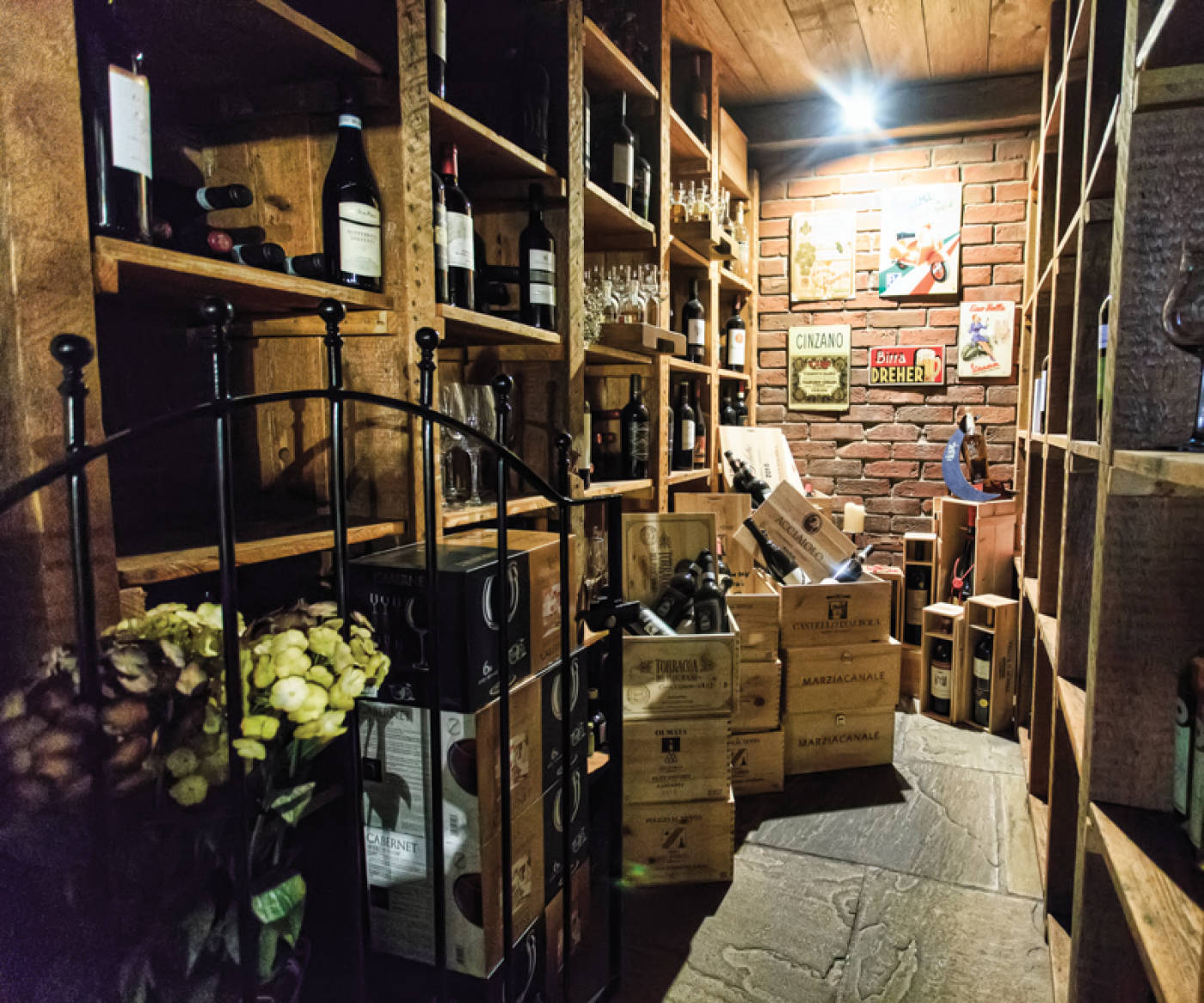 It certainly is – like his black Risotto cooked with Lancashire tea and red Mediterranean prawns from Sicily; and Cod loin cooked with Batch Gin (a craft gin from Burnley) and lime – coupled with a chilled, slightly sparkling red Bonarda Oltrepò DOC Tenuta il Bosco, from Lombardy. Even their Bellini cocktail puts Harry's Bar to shame.
www​.lalo​can​da​.co​.uk
A neighbouring boutique B&B offer overnight accommodations (including breakfast) a three-course dinner at La Locanda, for £105 per couple. Ask after their mini-bus agri-tour.
www​.park​house​gis​burn​.co​.uk
Where to sleep
Set in splendid isolation on the banks of the River Hodder, in a dramatic rural Amphitheatre of meadows and hills, is another place brimming with character, pastoral splendor and a wall of awards for food and hospitality – the Inn at Whitewell – one of the twenty-two ​'Great Inns of Britain'.
Charles Bowman, former Saatchi and Saatchi advertising man, took over from his late father, Richard Bowman, a former Lancashire cricketer. He is the third generation of the Bowman family to run the Inn, which was a manor house in the 14th century, lived in by keepers of the King's Forest of Bowland. During the 18th century it was transformed into a resting place for travellers. The royal connection remains to this day as the Inn is part of the Duchy of Lancaster estate.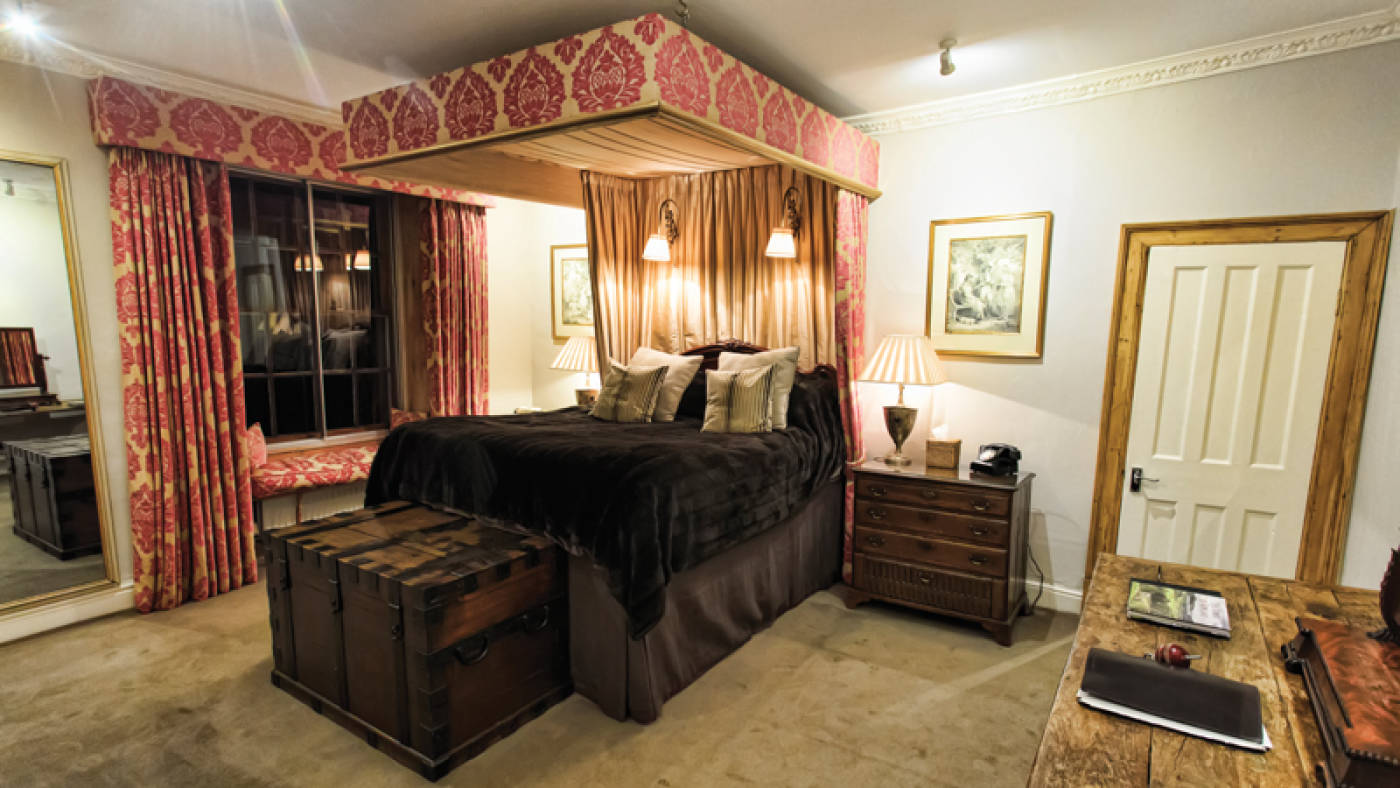 Period furniture and paintings, a red velvet sofa, a wall of hand-printed Cole & Sons wallpaper, silver candlesticks on polished wooden tables and a fireplace are just some of features of the public rooms. Off the reception area is Bowland Forest Vintners – a fully independent wine merchant, biased towards smaller producers whose wines are quality driven and invariably from single vineyards.
Doors in the bar lead onto a terrace (arrive early on warm sunny days to bag one of the teak tables) with five-mile views across an Area of Outstanding Natural Beauty. Inside fires roar, folded newspapers wait, alongside copies of Wisden cricketing books and board games. There's a good range of local cask ales on tap, some of the world's best organic bottled ciders and an exclusive wine menu.
The Inn has twenty-three ensuite rooms, all dripping with eye-popping opulence and antiques. Particularly fetching is suite 6, which comes with a peat fire, a window seat (and binoculars) with spectacular views down the valley into the heart of the Forest of Bowland, a tall and lavishly dressed four-poster bed, a fabulous Victorian feature bathroom and gadgets galore, including Wi-Fi.
Sitting by the elevated window in the private dining room, it's almost impossible to maintain a conversation, so compelling is the view from this temple to fine cuisine, with wholesome food arriving in degrees of excellence. The Whitewell fish pie is rightly famous, as is the seared scallops and Bowland lamb. It is said that HRH Queen Elizabeth II once popped in for lunch (I'll have you a wager she went straight for the Sticky Toffee Pudding).
Jamie Cadman has been the Head Chef at The Inn at Whitewell since 1998 and has a loyal following. His hearty seasonal menu, brims with locally sourced and seasonal produce, like game from the Whitewell and Dunsop Estates, chicken and ducks from Goosnargh, beef and lamb from the surrounding area, even the salmon is smoked locally at Wellgate Fisheries.
The Inn at Whitewell is an ancient stone hostelry imbued with personality and pleasing quirkiness, adhering to the old-fashioned concept of a rural Inn where the surrounding countryside can be explored on foot, bike or horseback. Before setting off on a trek be sure to let the kitchen know your hamper requirements. During the season, residents are welcome to a spot of salmon or trout fishing along the seven-mile stretch of the river.
www​.innat​whitewell​.com