The Ambrette's Dev Biswal reveals lockdown response
It's all about his ingredient/recipe subscription service, a multi cuisine ​'dark kitchen' and online cooking classes
Dev Biswal, the chef-owner of the multi award-winning Ambrette Anglo-Indian restaurants in Margate and Canterbury, has announced plans to re-engineer his business.
To survive the Covid-19 lockdown and anticipated changes to customer dining habits when the economy reopens, Biswal is bringing forward a number of initiatives he's been contemplating for some time.
The current ​'Asian Chef of the Year' had already introduced a contactless takeaway and delivery service, with a new menu designed to survive transportation. The Ambrette has also been supplying free meals to the local charities ​'Catching Lives' and ​'Porchlight' caring for the homeless.
Chef Biswal fears that when restrictions on the hospitality sector are finally lifted, the numbers of restaurant visits are likely to remain depressed for the foreseeable future.
"Many of my customers are older and more affluent than the norm and fall into a ​'high risk categories," explained Biswal. ​"With an effective, safe vaccine likely to be at least 12 to 18 months' away – many customers will be afraid to visit restaurants, even if restrictions on the hospitality sector start to be eased in July.
Biswal is planning a recipe and ingredient subscription service, delivering produce from local Kent suppliers, plus exotic herbs and spices. His regular cookery courses will switch to live password-encrypted virtual classes, utilising one of the Apps which have proved so popular for business and social meetings, during the lockdown.
"It's clear from looking at social media, that more people are cooking from scratch and becoming more adventurous in the kitchen," said Dev, who received many personal calls from regulars asking what they should do with items they panic-bought in the early days of the pandemic.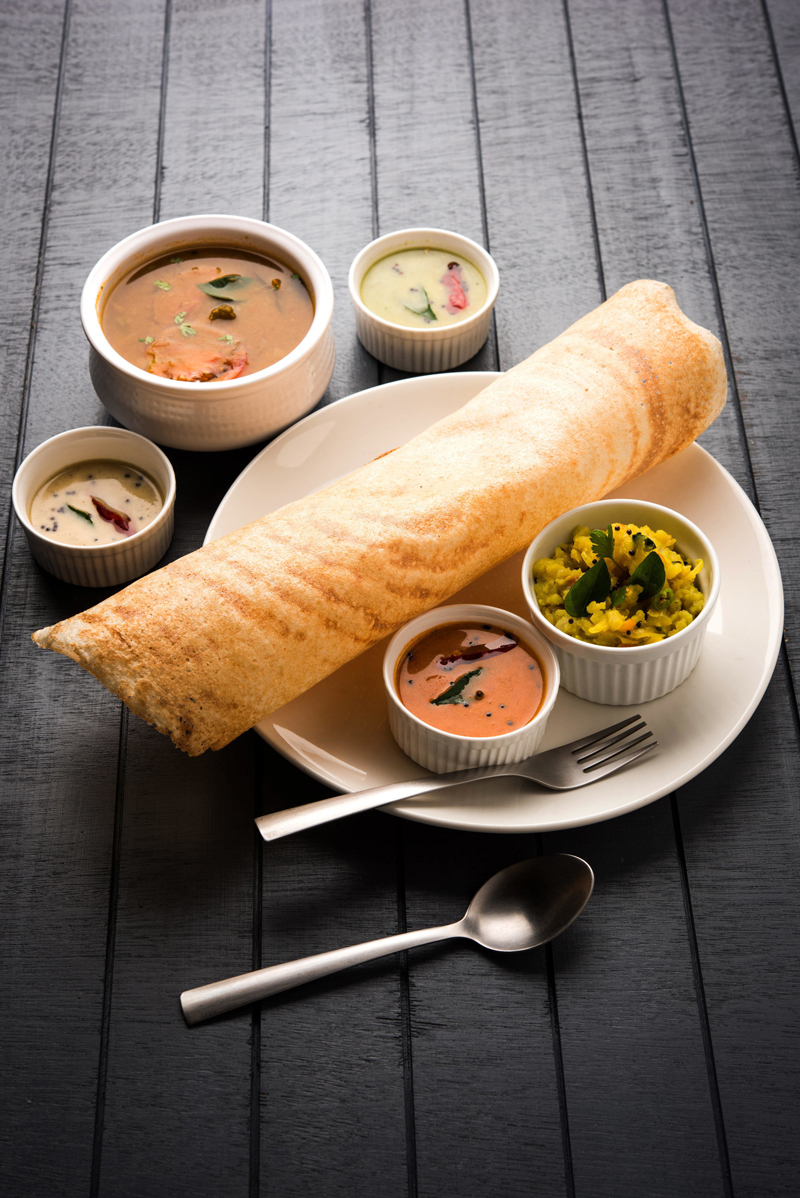 Biswal has had to shelve plans to launch an Ambrette Travel arm to lead small gastro tours to India this winter. Instead he will focus on developing a new ​'dark kitchen' located on an industrial estate in Kent, to provide deliveries of fresh, healthy, gourmet meals from several of the world's great cuisines.
Biswal is critical of those business owners who have wasted their time in lockdown and are failing to make plans for the ​'new normal'.
"Looking at research into modern dining trends, and the evidence from America, all growth is in the home delivery market – those businesses who fail to read the signs will struggle to survive," he said.
Customers interested in subscribing for the new recipe ingredient service and online cookery classes, can register at www​.theam​brette​.co​.uk
Dev Biswal grew up in Orissa, was educated in Calcutta and trained at the Dubai Sheraton, before moving to London, aged 26 in 2003 for spells at Mangoes and Eriki.
He became a partner in The Indian Princess in Margate in December 2006, becoming patron and rebranding it as The Ambrette in 2010. His second restaurant, in Rye, opened in November 2011.
His restaurants are recommended by all the country's top restaurant guides, including Michelin, AA, Good Food and Harden's.
Dev was the resident chef on Channel 4 TV's ​'Superscrimpers', showing how to prepare gourmet meals on a budget.
Other awards received by The Ambrette have included. ​'Best Restaurant' at the coveted Taste of Kent Awards; ​'Best Indian Restaurant' by Morrisons magazine; ​'Best Restaurant in the South East' by the Cobra Good Curry Guide. He was named Asian Chef of the Year at the Asian Restaurant Awards in 2019.
The Ambrette, 14 – 15 Beer Cart Lane, Canterbury, Kent CT1 2NY
The Ambrette, 10 Fort Hill, Kent CT9 1QE
www​.theam​brette​.co​.uk