The Curlew
Everybody has one… a favourite restaurant. The one you go to celebrate birthdays, anniversaries and completing your annual tax return. Naturally the food is terrific, the staff are fabulous, the décor is precisely to your taste and one of the waitresses even remembers your name.
Apart from the Royal Box at Wimbledon for the men's singles' final, you would almost certainly rather
be there than anywhere else on earth.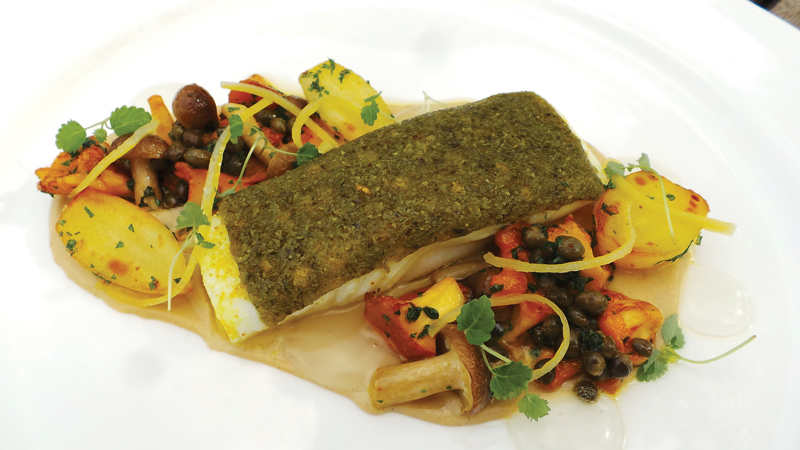 For the last four or five years, THAT restaurant was the Curlew. I simply loved it. And then one dreadful evening in May I drove past its pretty white weatherboard exterior on Junction Road (which my family have re-christened the Curlew Road) in Bodiam, looked across to smile as one would at a good friend and, to my horror, there were no lights on. It was shut. My mind whirled. They close on Monday but this was a Friday. Aarrgghh!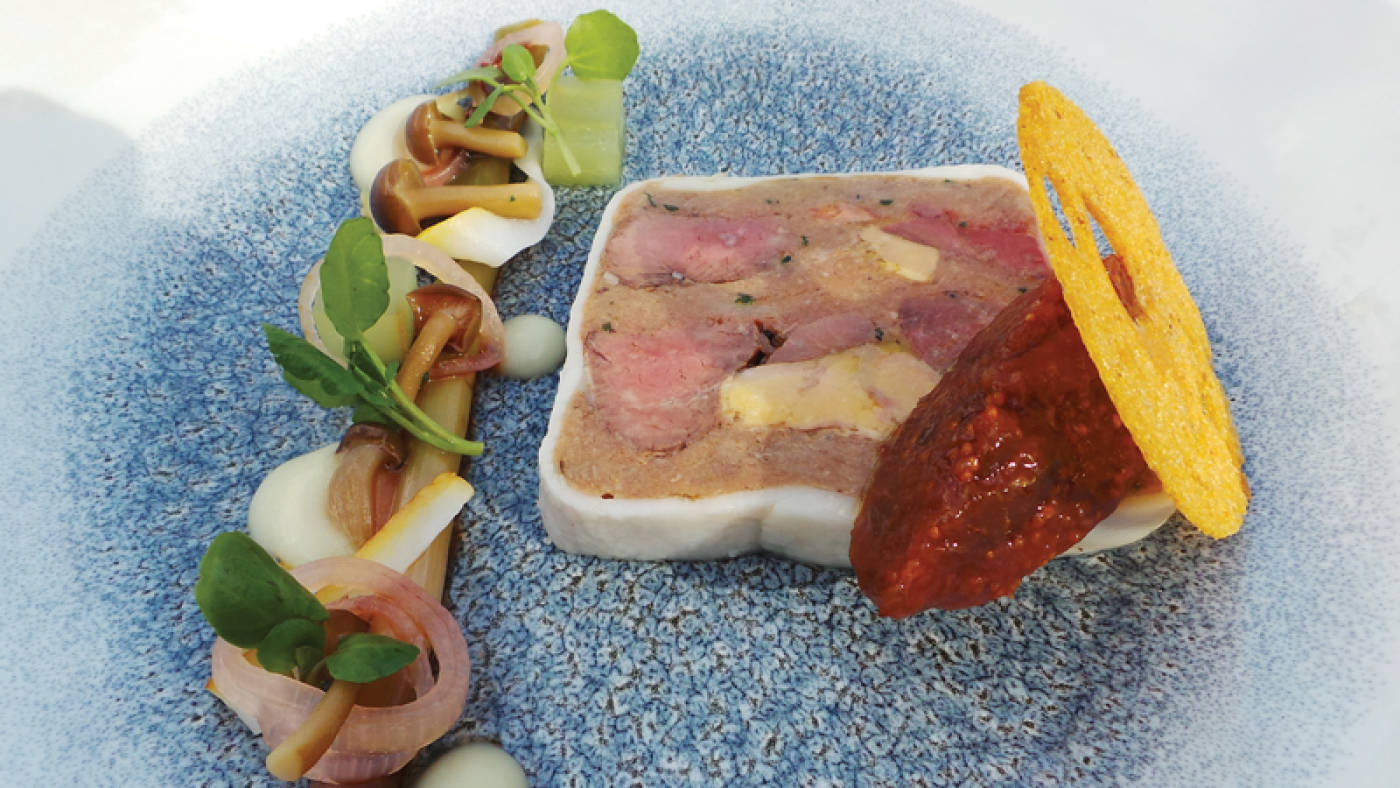 Ever the investigative journalist, I made some discreet enquiries and discovered to my horror that the chef (you know how temperamental they can be), had thrown a wobbly, probably a saucepan or two and suddenly quit leaving the lovely owners in the lurch. It stayed shut for more than a fortnight before rescue arrived in the shape of new management and a brilliant young chef called Gary Jarvis.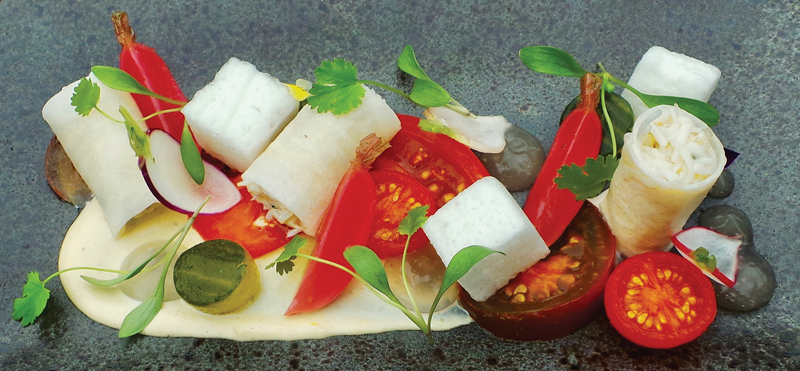 A local lad who started to learn the trade in his father's Heathfield pub long before he mastered the 12 times table, Gary has compiled an impressive CV since graduating from catering college in Eastbourne. His first couple of years at the Ritz in London, where he admits to regularly having his arse kicked, were ​"horrible". But he learned the business thoroughly over six years and then made his way up to sous-chef. After marrying, he went to Coworth Park, one of the Dorchester Collection, in Ascot before returning to Sussex, the county he loves as much as he does cooking.
Taking over as Head Chef at the Curlew is evidently a dream come true for 30-year-old Gary. A great believer in local produce and a fan of classical English/French cuisine, his avowed aim is to return the once Michelin-starred restaurant that was twice awarded ​'Sussex's Best Dining Experience' to its former glory. Despite sounding horribly like Donald Trump, he affirmed, ​"I want to make the Curlew great again."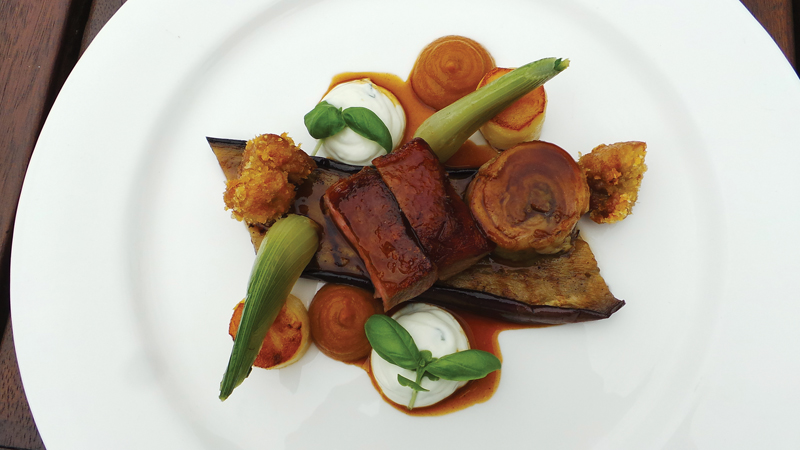 And so it was with a mix of eagerness and apprehension that I accompanied my daughter (Charlotte) and her boyfriend (Justin) to dinner at the Curlew. With my back to the kitchen hatch and only the occasional car driving by on the ​'Curlew Road' I could focus my attention on the quality of the food and the suitability of Justin.
After a tasty trio of amuse-bouche I was delighted that we each chose both different starters and different mains and then, better still, offered each other samples. The downside was that I was obliged to share my delicious Crab Salad. My reward was a magnificent mouthful of Charlotte's Mosaic of Game with fig, port and balsamic onion and a generous taste of Justine's Cauliflower Veloute with parmesan, mustard and chive.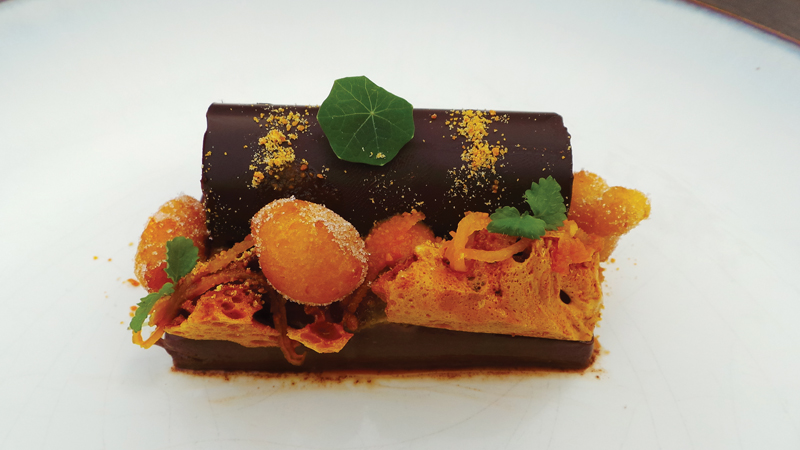 The mains maintained the amazing high standard. Justine, to his great credit, was willing to swap a sizeable chunk of his lovely New Season Lamb with smoked aubergine, sweetbread and yoghurt for a less-than-lavish piece of my Halibut with lemon, capers and parsley. Significantly more generous than her old man, Charlotte handed over a decent forkful of her Roast Grouse Breast with Brussel sprouts, swede, oats and damson. Although each of our choices offered an extraordinary array of tastes and flavours, by exchanging in the way we did, we enjoyed an even more spectacular range. If your dining companions are unwilling to cooperate in this way, then the seven-course tasting menu might be the answer.
Our reciprocal arrangement crumbled when it came to a dessert, however, as we all stubbornly stuck to the same one – Dark Chocolate Delice with burnt orange, sweet potato and honeycomb. How right we were as it was extraordinarily good.
The difference between an averagely decent restaurant, of which there are many, and a spectacular fine-dining experience is enormous. Unfortunately, the price differential between the two is not insignificant and the Curlew isn't cheap. Much as you might like to, it's not the sort of place you are likely to be able to afford to visit frequently. Although there is a more modest lunch menu and Gary is working on a family Sunday lunch, essentially the Curlew is an occasional very special treat.
The great thing is it's back and, remarkably, it's even better than it was before. And, in case you are wondering, Justin is a lovely fellah. To reserve a table call 01580 861394 or visit the​curlewrestau​rant​.co​.uk Junction Road, Bodiam TN32 5UY