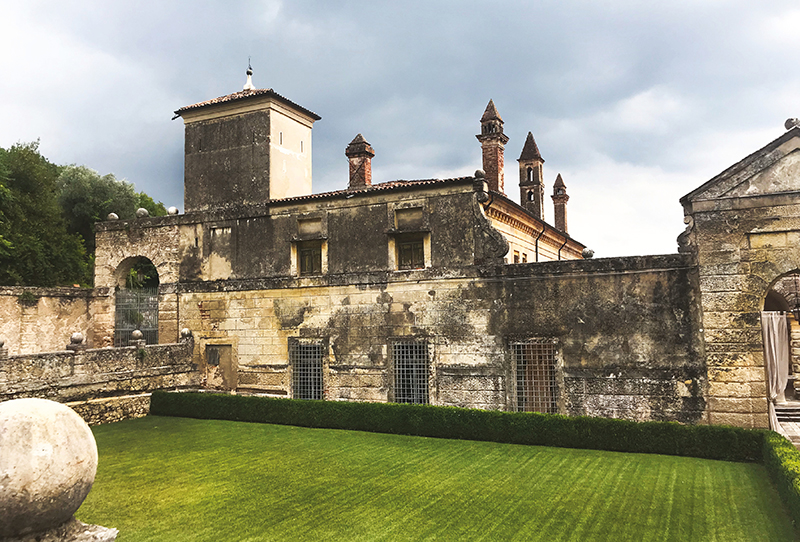 Dramatic skys over Villa Del Torre, Fumane
So finally Summer is here and Verona is our destination. We are here to celebrate my partner's significant birthday so the perfect romantic weekend away was in order.
Verona is a vibrant, artistic city with many festivals, fairs and operas as well as a unique UNESCO World Heritage historic centre and there is more than enough to keep two foodie culture vultures busy all weekend without venturing too far beyond its medieval walls.
But it's what lies beyond the bustle of the city that really made this the perfect weekend away. Verona lies to the east of Lake Garda and beyond is Valpolicella, a hidden gem of a region full of hilltop villages, vineyards, cypresses and traditional dry stone walls. The photogenic scenery is so seductive that driving along the Valpolicella wine route you might be forgiven for thinking that you are in Tuscany.
A few wine words lit up on the map – almost like clouds parting in front of my starry eyes! Mames such as Negrar, Soave, Bardolino and towns preceded by the word Valpolicella.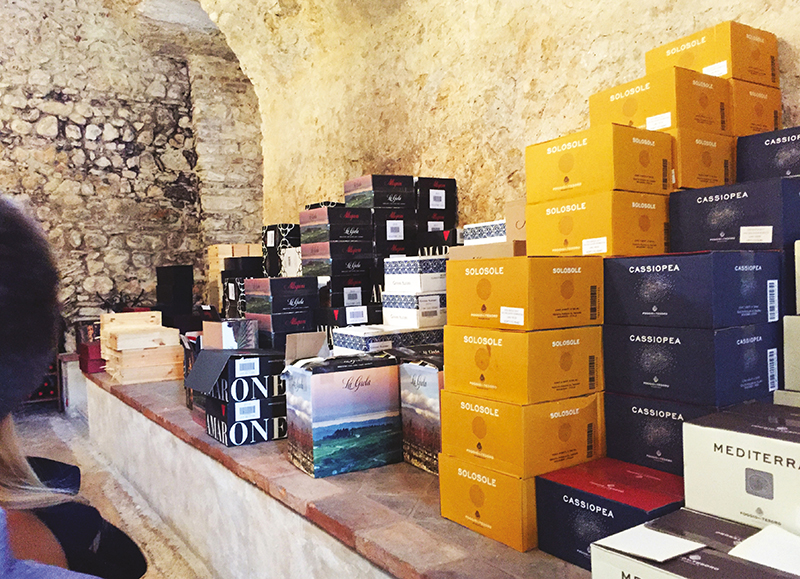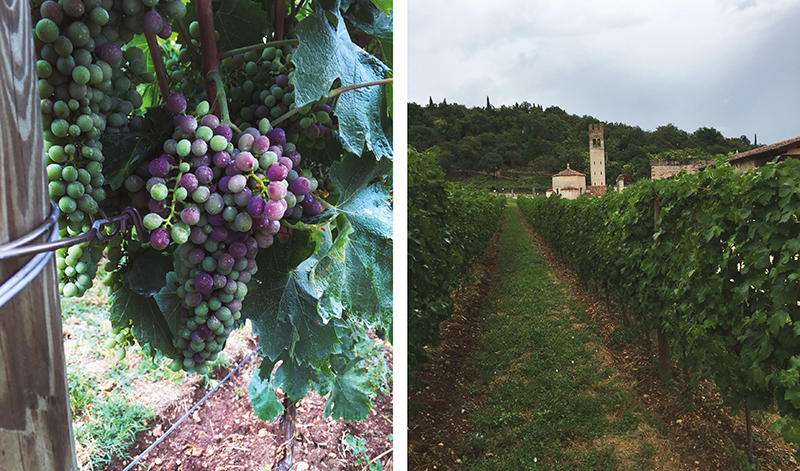 The region produces a variety of wine styles including an unusual red dessert wine called Recioto but it is perhaps Amarone, a complex, spicy red wine made from the same dried grapes that it is most famous for.
The most basic wine style is Valpolicella. These are light, fragrant table wines similar to Beaujolais Nouveau and released only a few weeks after harvest. They are fresh and full of fruit characteristics but in the GW's opinion are not too much to get excited about.
Better to look out for wines labelled Valpolicella Classico. These are brilliant ruby red wines and freshly scented with cherry and raspberries, made from grapes grown in the original Valpolicella production zone (grape varieties include: Corvina Veronese, Corvinone, Rondinella, and Molinara.).
Most are either Valpolicella Superiore wines aged for at least one year and with an alcohol content of at least 12 percent or Valpolicella Ripasso, made with partially dried grape skins left over from the fermentation of Amarone. Whilst Amarone is the wine to be slowly savoured with big-flavoured dishes, these wines are for drinking with friends and are delightfully refreshing and easy to drink: put in the fridge one hour before serving and cool to 12 degrees centigrade.
Along the Valpolicella wine route we stumbled upon a gem of a village called Fumane di Valpolicella , home of one of the foremost Amarone producers who take their reputation for quality very seriously. The Allegrini Family have been producing wine for over four hundred years and today its vineyards measure 100 hectares (247 acres); equivalent to 100 International sized Rugby pitches.
At the centre of their production is a beautiful 6th Century Villa with its quirky lion fireplaces and stylish Renaissance architecture.
It was here after a complimentary glass of straw-yellow peachy-apple-citrus Soave 2017 we took a tour of the house and gardens before settling down to the wine tasting with an eclectic mix globe-trotting oenophiles
Here is the GW low down:
Wine 1:
VALPOLICELLA CLASSICO 2017
Grape varieties: Corvina Veronese 70%, Rondinella 30%
The territory: Valpolicella Classica
Vineyard location: Fumane, Valpolicella,
Tasting notes: Ruby red in colour, the nose shows notes of cherries, echoed by fresher hints of pepper and aromatic herbs,
Whilst young it is lively and playful – delicate later on.
Food pairings: This type of Valpolicella is the perfect accompaniment to Italian antipasti, soups, pasta dishes and other dishes typical of Mediterranean cuisine. pairs well with roasted and grilled white meats. Serve at 16°C (61°F) GW Rating IIII
Wine 2:
PALAZZO DELLA TORRE 2015
Grape varieties: Corvina Veronese 40%, Corvinone 30%, Rondinella 25%, Sangiovese 5%
The territory: Valpolicella Classica
Tasting notes: This wine is elegant good aroma. Ruby red in colour with purple hues, it offers hints of raisins, vanilla, black pepper, cloves and cinnamon. Soft and velvety tannins with a long finish.
Food pairings: Palazzo della Torre pairs with risottos, lasagna, gnocchi with gorgonzola cheese and walnuts; grilled meats and roasts.
The delightful aroma of raisined grapes is enhanced if the wine is served at 18° C in a large wine glass. GW Rating IIII

Wine 3:
AMARONE 2014
Grape varieties: Corvina Veronese 45%, Corvinone 45%, Rondinella 5%, Oseleta 5%
The territory: Valpolicella Classico
Vineyard location: Located in the hills of the Valpolicella Classico area.
Vintage 2014 began with a mild winter. From April onwards, the weather started to get progressively worse, culminating in a surprisingly cold and wet summer. Meticulous trimming and selection was necessary at harvest time, resulting in a 15% reduction in yield. The selection of grape bunches led to select harvesting and ultimately good quality wines were produced
Tasting notes: Corvina, Corvinone, Rondinella and Oseleta are left to air dry
at least until December and are checked daily to ensure perfectly healthy grapes. Wine has structure and depth and shows mature fruit and spices – good acidity and smooth tannins.
Food pairings: Enjoy with game, roasted and grilled meats, casseroles and well matured cheeses. Amarone's distinctive flavour compliments exotic sweet and sour cuisine and is therefore also perfect with Asian and middle-eastern dishes. Serve at 18°C (64°F) GW Rating IIIII
GW Vintages for Amarone
(Best to worst )
2009, 1998, 1997, 1988, 1983, 2016, 2012, 2011, 2010, 2008, 2007, 2006, 2004, 2001, 2000, 1985, 1979, 1976, 1974, 1971, 1970, 1969, 1967, 1964,1 962, 1961, 2017, 2015, 2005, 2003, 1999, 1994, 1991, 1986
Music Pairing: Maiden Voyage – Herbie Hancock
If you would like to know more information or would like to ask me more details about Allegrini. Please go to my website www​.the​grapewiz​ard​.com or email me thegrapewizard@​gmail.​com
I can also be found on Instagram and twitter and Linkedin under thegrapewizard