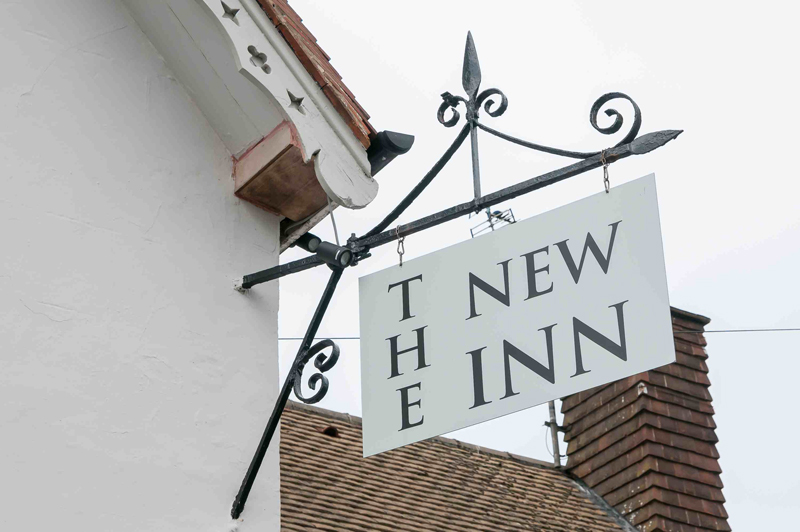 The New Inn at Westfield
Clive Agran enjoyed some pleasant surprises and fabulous food at this popular country pub
After the excesses of Christmas, January is traditionally a time for abstemiousness, diets and general recovery. It's not ordinarily good for restaurants that consequently rely on the revenue generated by December's intemperance to sustain them through the cold bleak nights of mid-winter. I was therefore confidently expecting my wife Rose and I would have the spacious restaurant at the New Inn in Westfield pretty much to ourselves on a weekday evening in early January and was more than a little surprised to find the place buzzing.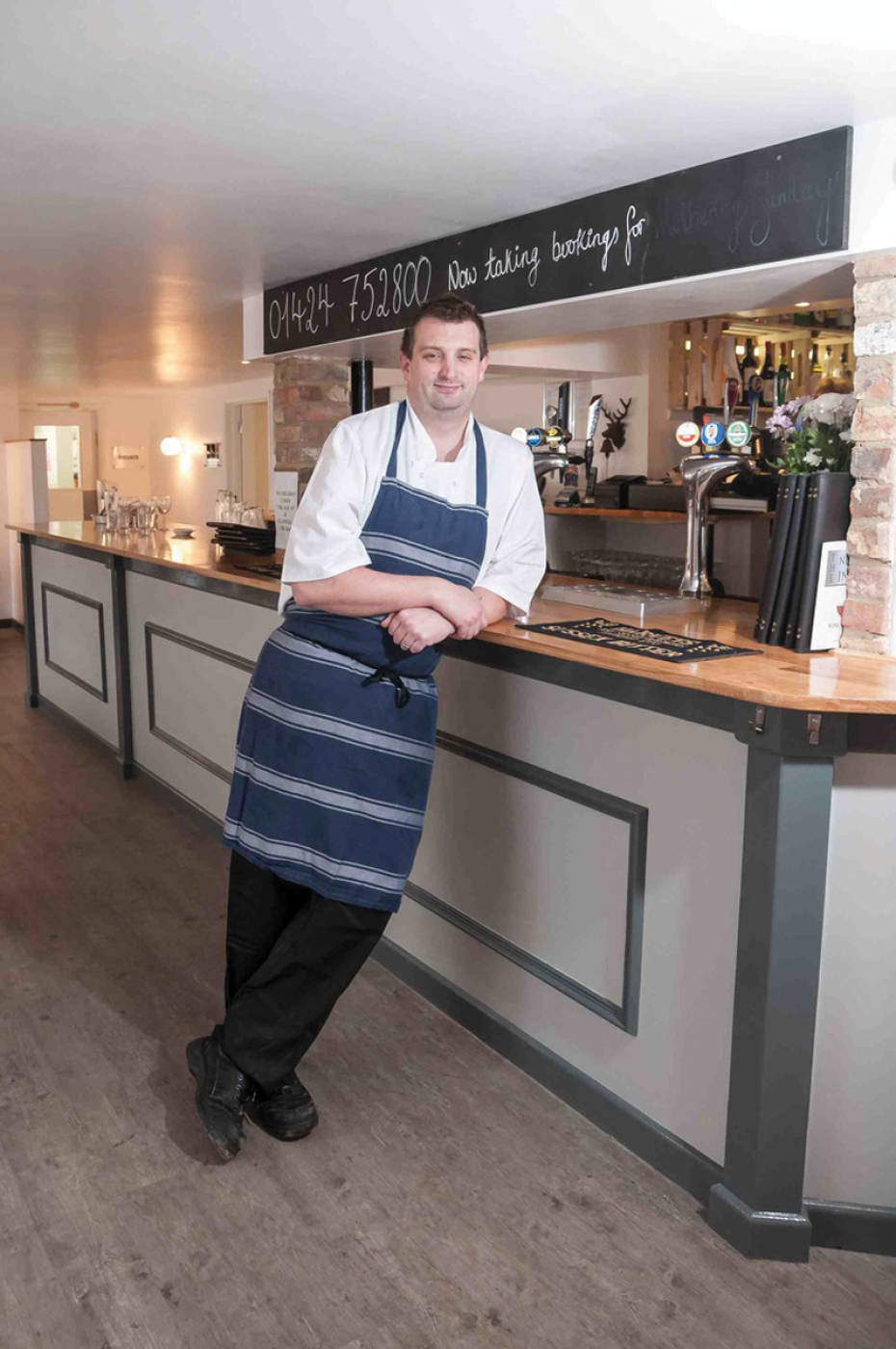 That was the first shock. The second was the sight of attractive Christmas decorations still hanging fully four days after 12th night. Then I remembered where I was. Westfield is the unofficial Christmas lights' capital of Sussex that every year raises a five-figure sum for charity from the thousands who come to admire them. And so leaving them up for a little longer to let even more visitors enjoy them is hardly a bad thing.
The New Inn was the original name for this attractive country pub which lies half-a-dozen miles north of Hastings on the A28. When Patrick Edwards found it in a rather dilapidated state four years ago, it was called the Court House and had been shut for quite a while. Evidently neither the name nor the pub was particularly popular with the locals and so Patrick, who was born in Hastings, had studied catering at college, worked under three ​"terrific" chefs, had accumulated 20 years' experience in the hospitality industry and had always wanted to own a country pub, treated it to a comprehensive makeover and resurrected the name New Inn.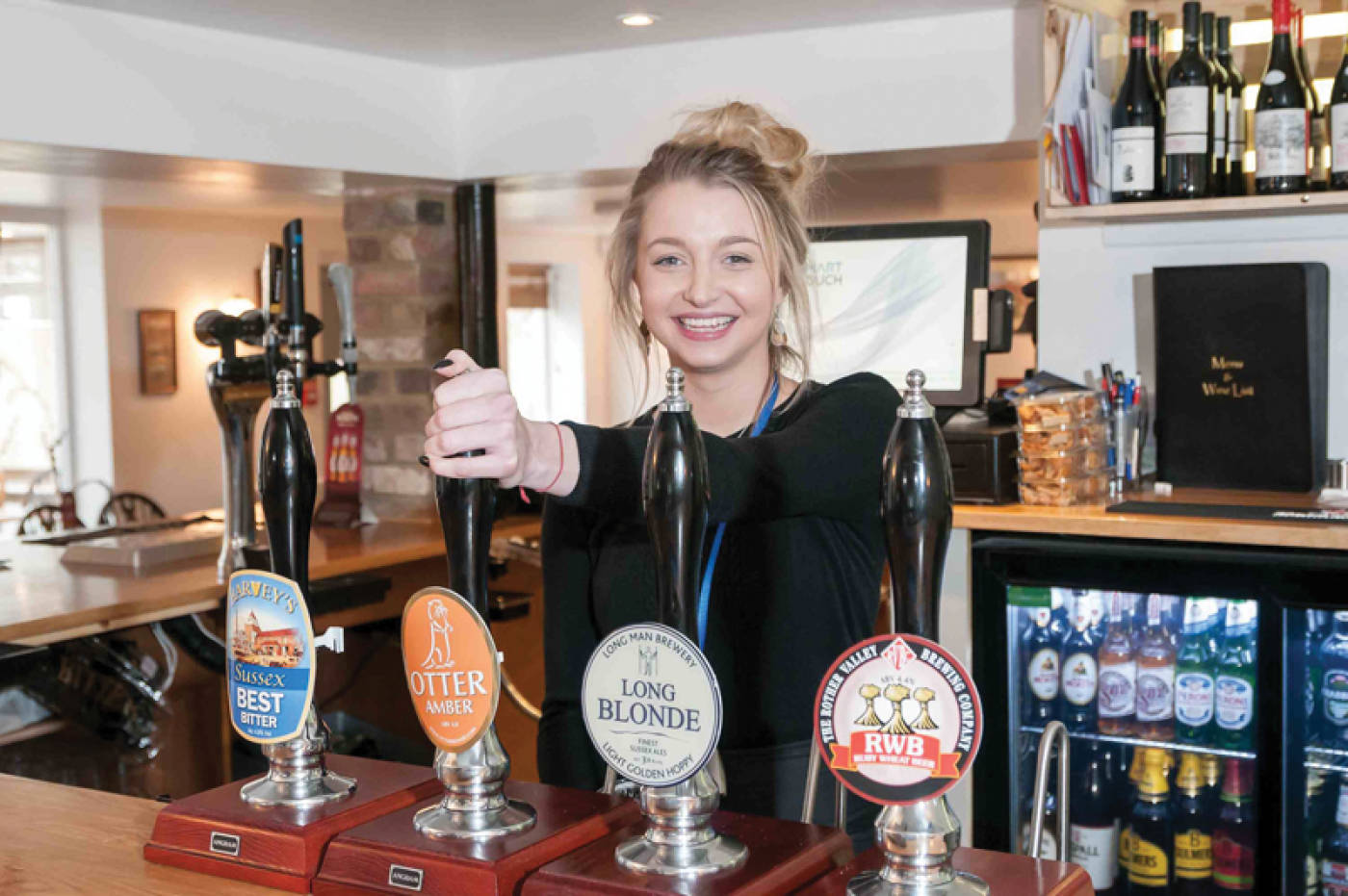 Having worked in top-notch establishments including the fabulous five-star Luton Hoo Hotel, Patrick was confident he not only knew what customers wanted but also how to provide it. ​"Top quality, fresh, locally-sourced, home-cooked food," is his mantra. Simple though it sounds, surprisingly few manage to provide it. Laziness is one possible explanation. Bought-in, ready-made meals require little thought and even less effort. But they obviously don't taste anywhere near as good as ​'proper' food lovingly prepared.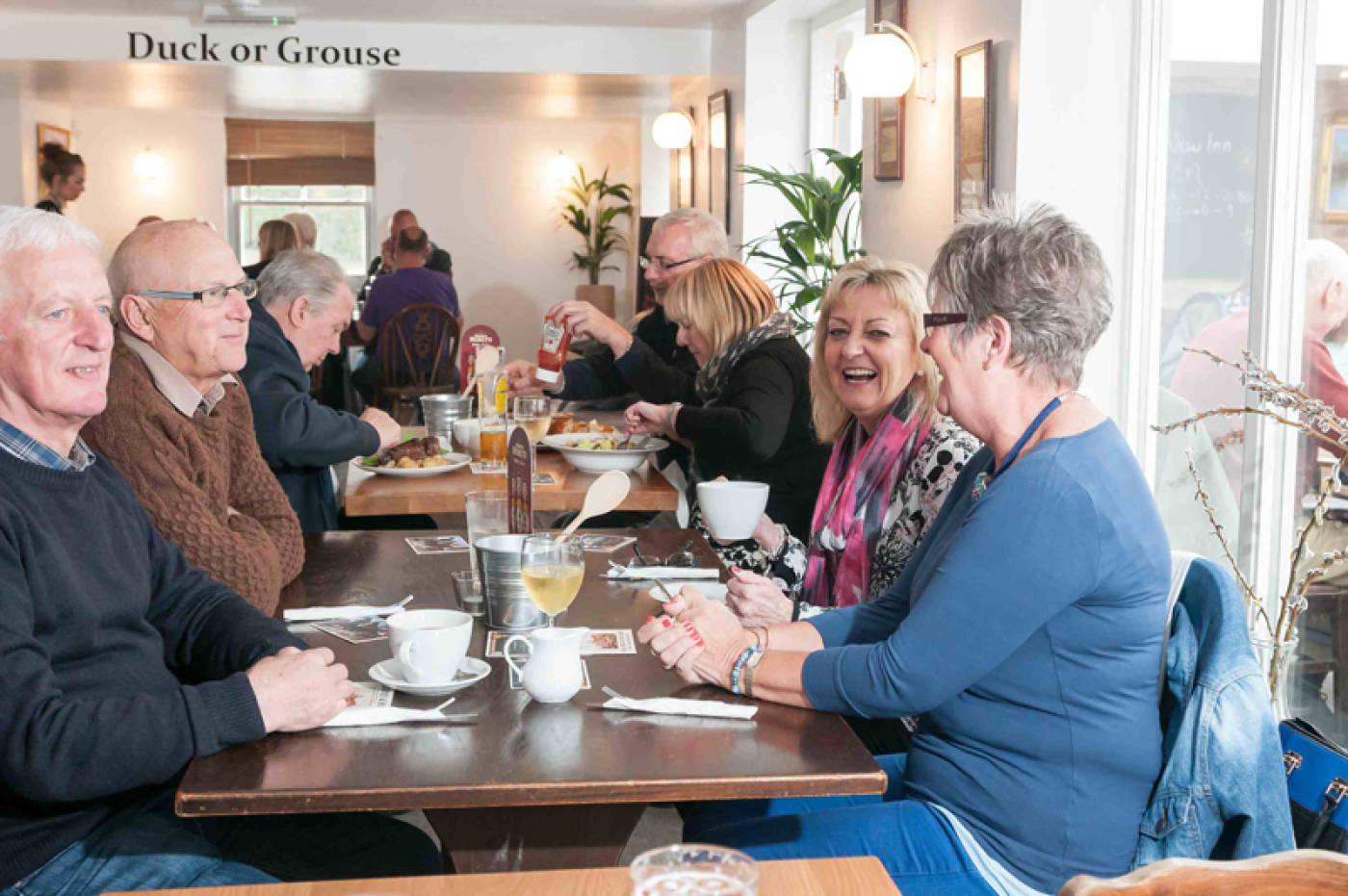 Even if he hasn't taken down the Christmas decorations, no one could accuse Patrick, who worked 31 consecutive days over the holidays, of being lazy. But he is very quick to point out that he is only one of a team. ​"All the staff here are wonderful and I couldn't have done what I've done without them," he explained. For his part, unlike some talented chefs, he doesn't scream and shout but is ​"pretty laid back".
The menu, which changes every week, offers an exceptionally appealing range of dishes without being unrealistically large. Having only an hour earlier struggled into my favourite black moleskin trousers, I had resolved to omit the first course. However, conscious of my responsibility to inform you, dear reader, I indulge instead. Evidently more resolute, Rose is content to simply watch as I savour every magnificent mouthful of my Crayfish and Smoked Salmon Timbale. My hunch is timbale (pronounced tam-barl) refers to its drum-like shape, but I may be wrong.
Because she can't abide it when it's commercially produced, Rose asks if the coleslaw that accompanies the venison burger is home-made. Instead of looking appalled at the impertinence of the question, our waitress assures her it's the genuine article. When not worrying about the authenticity of coleslaw, my wife frets about the danger deer pose motorists by darting into the road. Whether or not there is a vengeful motive in her ordering a Venison Burger is uncertain but what is indisputable is how much she enjoyed the ​"perfectly seasoned" offering. We subsequently learnt that Patrick had accounted for the principal ingredient, which suggests he is a good a shot as well as a great chef.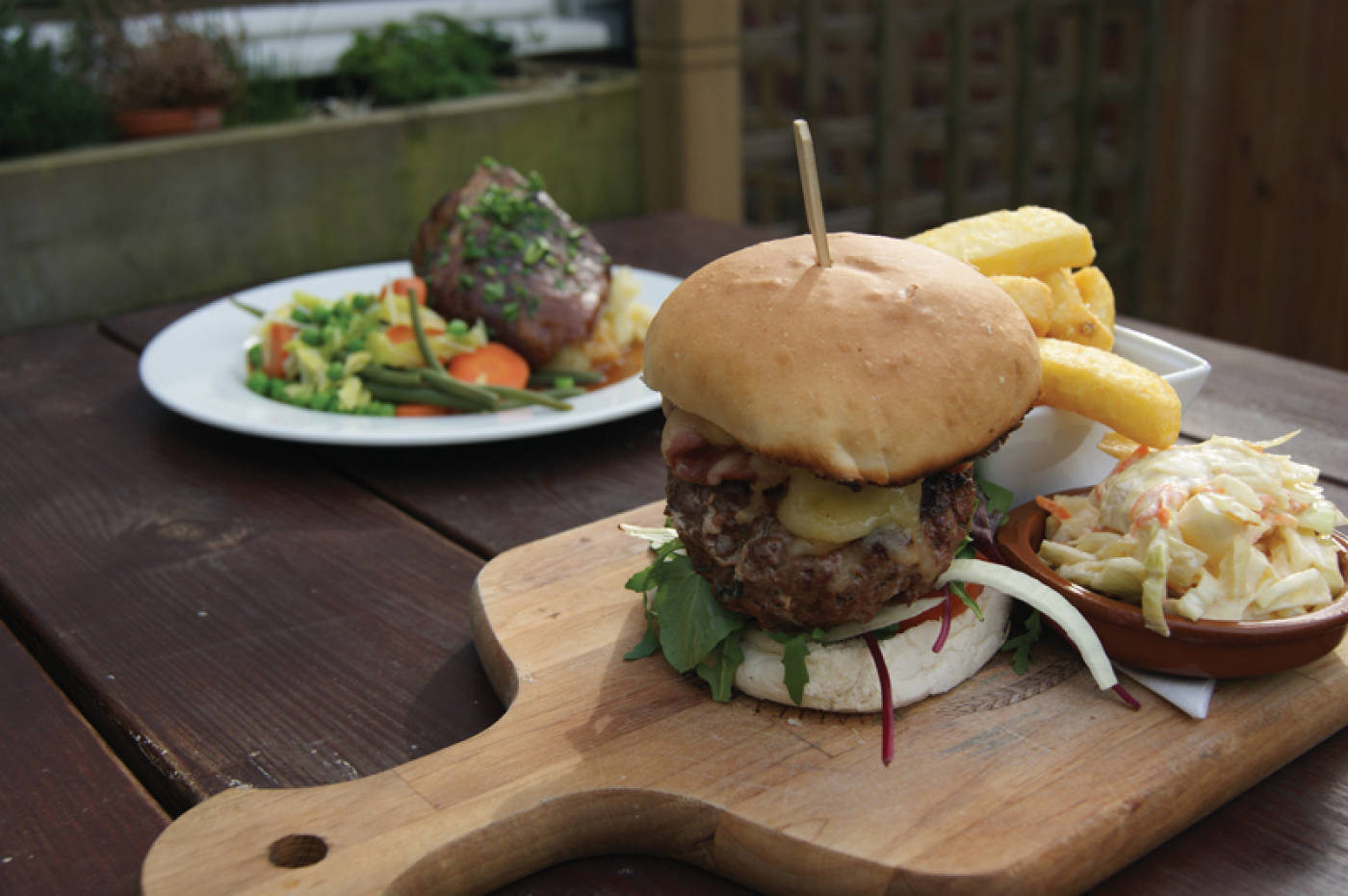 I maintained my marine theme with a magnificent sea bass, which was the Catch of the Day. Our delightful waitress asked if I minded having the head left on. Not wishing to appear a wimp I said ​'no' and consequently spent half-an-hour eyeball-to-eyeball with a dead fish. So wonderful was the subtle flavour and perfect texture of this fabulous fish that not even having it stare back at me could dent my enjoyment.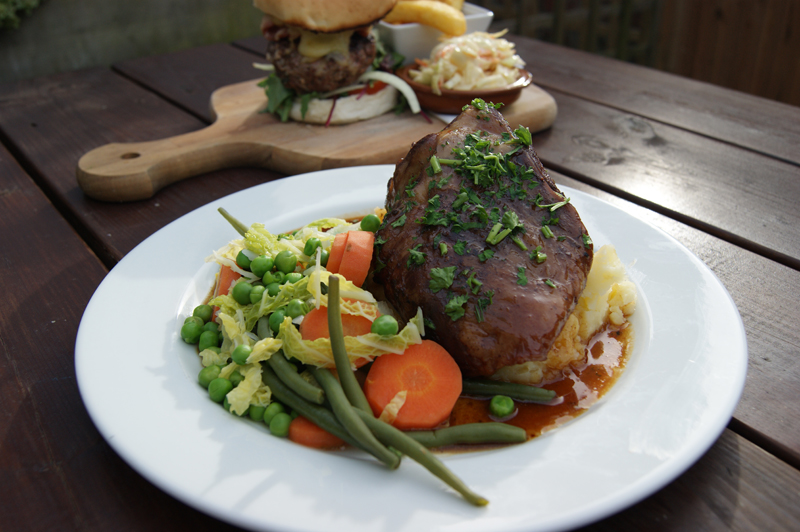 As a nod in the direction of asceticism, Rose and I shared a terrific slice of home-made apple crumble and custard for dessert.
The only possible downside to our visit is that, from a gastronomic point of view, 2018 may have peaked rather too early. The solution, of course, is to visit the New Inn again much later in the year, say, February?
The New Inn, Main Rd, Westfield TN35 4QE
Tel: 01424 752800