ALL
ABOARD
THE
SHIP
INN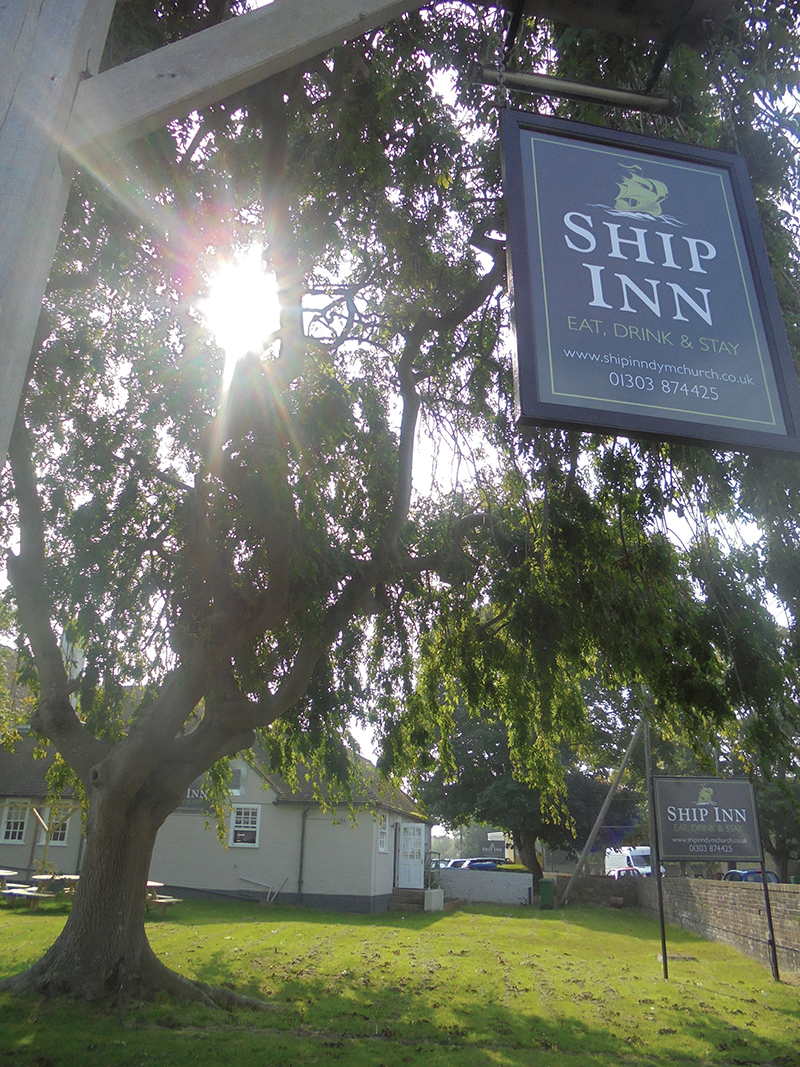 Unless you're a steam railway enthusiast, a big fan of the Dr Syn novels or hugely interested in Martello towers, it's quite likely that a trip to Dymchurch is something you may never have seriously considered. Certainly this quiet little seaside town squeezed between the English Channel and Romney Marsh near the south-east corner of the country never registered much with me until recently. What persuaded me to venture out to this frequently forgotten fringe of the county of Kent was a considerable stir surrounding the recent re-opening of the Ship Inn.
Occupying an imposing Georgian building on a prominent site right in the heart of the village, this once popular pub had sadly been left by a well-known chain to descend into what appeared to be terminal decline. Then two years ago, quite suddenly, over the western horizon appeared a couple, Steve and Lisa Tindall, who had already successfully rescued the Kings Head Inn near Rye, with the courage, conviction and not inconsiderable cash to attempt another heroic salvage operation.
Launched last September, it was so rapturously received by the locals that word soon spread throughout Kent and beyond of a rising star in the east. Constantly on the lookout for those elusive special destinations, my wife (Rose) and I drove over Romney Marsh to find out what all the fuss was about.
Especially out of season, seaside resorts can be appealingly atmospheric without necessarily offering much in the way of entertainment and so, having dumped our bags in the surprisingly spectacular ​'Golden Room' (there are six boutique-hotel styled, en-suite rooms, each imaginatively furnished and decorated and each with its own distinctive character), we strolled a couple of hundred yards to the beach to discover Dymchurch's main attraction – a four-mile long sea wall that doubles as a beautifully broad promenade. Although we didn't quite manage the entire length, we walked enough to appreciate the wide expanse of sandy beach, the views north across the bay to Folkestone and south to Dungeness as well as ensuring we had a decent enough appetite for dinner that evening.
Back in the Ship Inn, it was evident that the same successful formula that transformed the Kings Head Inn has been employed here. With an evident talent for design, Lisa has worked her magic and produced a wonderfully relaxing interior that cleverly combines the classic character of the building with modern comfort. There are several distinct but connected areas that create a uniform feel whilst at the same time providing drinkers, diners and groups their own respective spaces.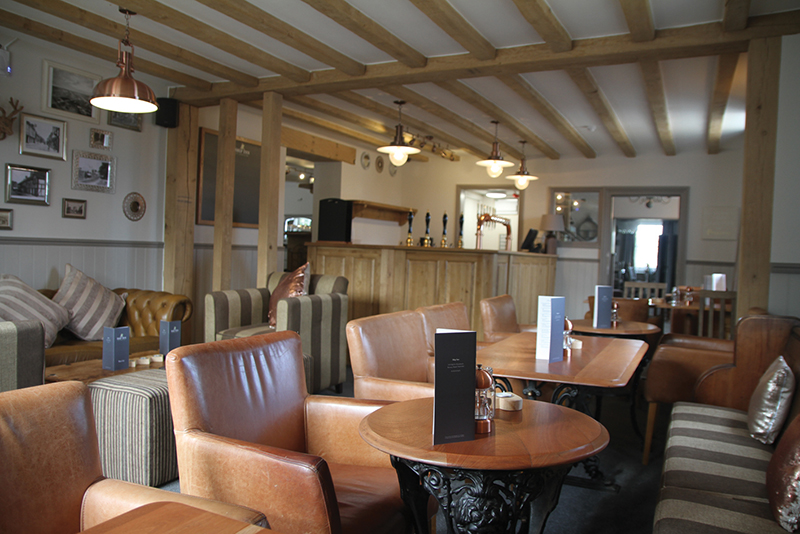 Recognising that superb décor wouldn't be worth a lot if the food was average, Steve (wearing his chef's hat) has firmly established the same high standard of homemade cuisine made from locally-sourced ingredients here that helped the Kings Head Inn be crowned ​'Pub of the Year'.
The exquisite dinner Rose and I enjoyed was way above the ​'plimsoll line' of what you might reasonably expect of a country pub.
I turned to the sea for a simply brilliant beer-battered cod and chips with mushy peas while Rose looked inland for a perfect lamb pie complete with crispy pastry, a rich sauce and a bed of creamy mashed potatoes. We both followed up with delicious apple crumble and custard that was just as obviously homemade as the dishes that had preceded it. A truly memorable meal.

After a restful night and breakfast that included what Rose described as the best scrambled eggs she had ever eaten, we reluctantly checked out before burning off a few hundred calories on another bracing walk along the sea wall.
118

High St, Dymchurch TN

29

0

NS


01303

874425


ship​in​ndym​church​.co​.uk