The tempting Fizz on Foot experience
Corporate Wine Tasting Events
If you have a new product or service that you want to launch, a company called Fizz on Foot can offer you the perfect solution. They can offer you a range of wines from any county you wish – for example wines from the Loire Valley in France, or taste the specialities from South Africa or an Italian Prosecco event.
Fizz on Foot supply everything you need from the wine with matching canapés. They can meet your foodie fancies whatever they may be and look after the glasses, crockery and take it all away at the end so you have no clearing up to do!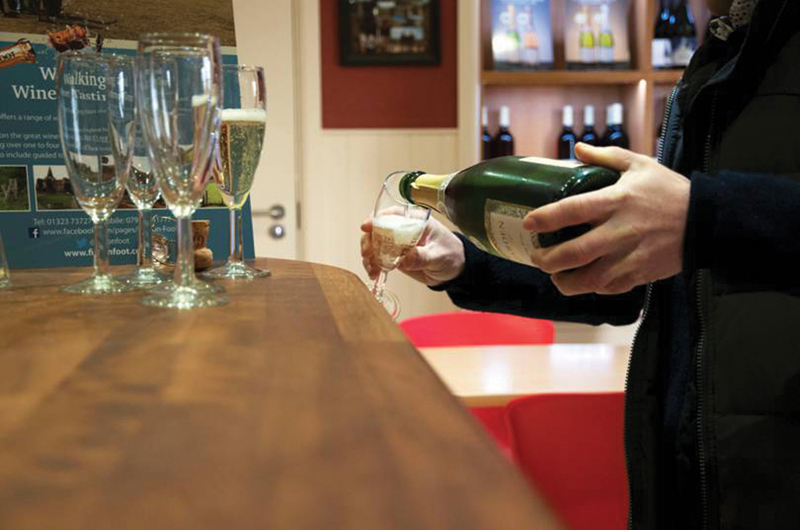 The Fizz on Foot wine expert will attend the event to explain each wine as it is served and staff will serve all the food on platters throughout the event. Also included are tasting notes for guests on all the wines served.
The company is able to cater for groups of up to 50, so even if you are planning an elite event they can cater for smaller groups too! So if you have an event or launch, Fizz on Foot would be delighted to give you a competitive price.
Private Wine Tastings*
*If you would like a private wine tasting at your home for a minimum of ten people they can host an evening of various wines from any county you wish. Food matching platters can also be supplied if you feel this would enhance the evening.
A wine expert will attend the evening to describe each wine as it is served with tasting notes. An interesting wine evening can cost as little as £25.00 per head. To find out more you can contact Ian Shearer at Fizz on Foot.
Telephone 01323 737271
Mobile 07971 851777
www​.fiz​zon​foot​.com