The Ultimate Nepalese Cook Book: Health Benefits for the New Year
If a health kick is what you're after this New Year, then learning how to cook Nepalese cuisine should be high on your list of priorities.
After the greyness of winter, why not add colour to your life with easy to cook, hugely appetising and extremely healthy Nepalese recipes? What's unique about the art of Nepalese and Gurkha cooking is the innate understanding and careful balancing and blending of healthy home-grown Nepalese spices and herbs as well as the introduction of oriental and tropical ingredients, all of which help to prevent disease and relieve pain. All ingredients are readily available in the UK.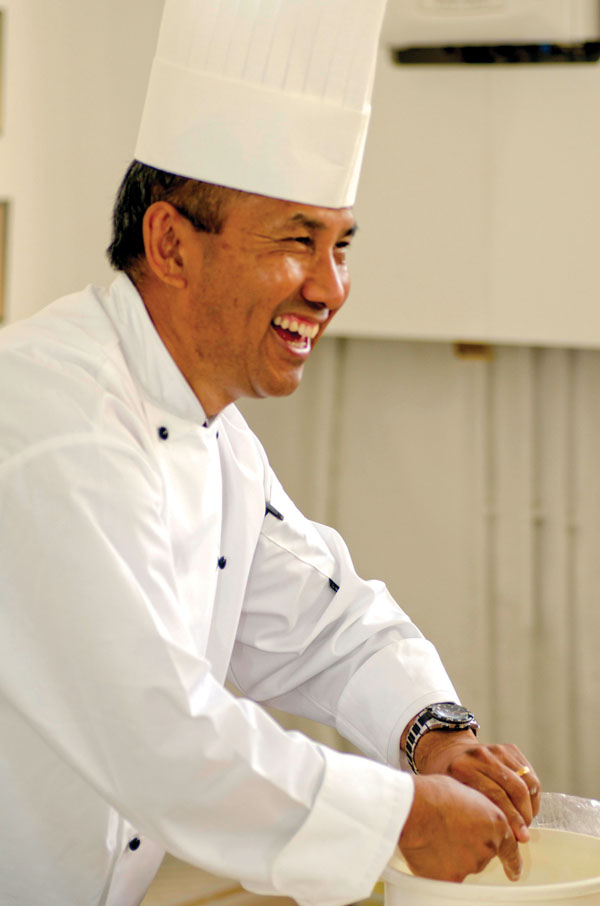 They say that variety is the spice of life and this rings true throughout The Ultimate Nepalese Cook Book, written by ex-Gurkha chef Pemba Lama. The book features 160 pages and a staggering 84 recipes all bursting with health benefits. This genre of food has its own exclusive character, mainly due to the careful and exciting addition of fresh, wholesome ingredients, various spices, seasonings and flavourings, many of which remain exclusive to Nepalese cooking.
Nepalese food is as culturally diverse as its nation due to the large variation in availability of culinary ingredients, most of which is as organic as it gets. Given Nepal's landlocked location, there has inevitably been a significant influence on its cuisine from its neighbours – China, Tibet and India – creating an assortment of authentic Himalayan cuisine.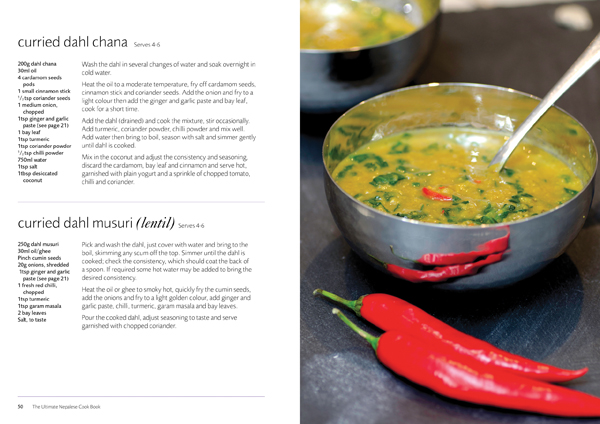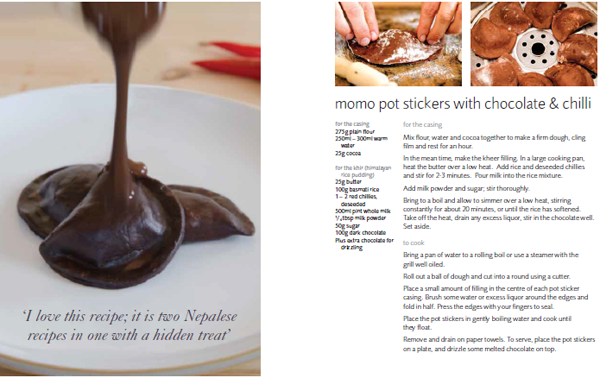 Whilst on the subject of health, it's worth noting that one of the book's most popular recipes is the simple Ginger and Garlic Paste which features in many of chef Pemba's recipes. Ginger is native to Asia and is traditionally known to improve digestion, alleviate bloating and reduce inflammation as well as acting as a natural pain reliever and traditional cold remedy. Garlic is thought to be one of the world's oldest medicines and is renowned for its antiseptic and disinfectant qualities. The garlic plant is said to help lower cholesterol, blood pressure and blood sugar levels and helps to purify the blood – it doesn't get much healthier than these two super vegetables combined in a paste to add to all sorts of dishes!
The book also breaks down the science and health benefits behind the most commonly used Nepalese herbs and spices, all of which are readily available in the UK. For example cinnamon, a spice that features heavily throughout the recipes, is one of the world's oldest spices. A chemical found in cinnamon helps stimulate de-activated fat cells whilst also holding antiseptic properties. Turmeric (a member of the ginger family) is an essential ingredient in most of the curry dishes featured in the book and is known to strengthen the liver and aid digestion. It's a powerful antioxidant, perfect for counteracting one too many mulled wines over the festive period!
Chillies are used in most Nepalese dishes but to merely layer the taste, not to send you into spice overload (although many Nepalis do eat them ​'neat' as a side dish
Chilli contains up to seven times the vitamin C level of an orange, a vitamin the body needs in abundance during the winter months to fight infection. They also relieve nasal congestion, are powerful antioxidants, help to relieve migraines and aid digestion. A pretty powerful vegetable it seems!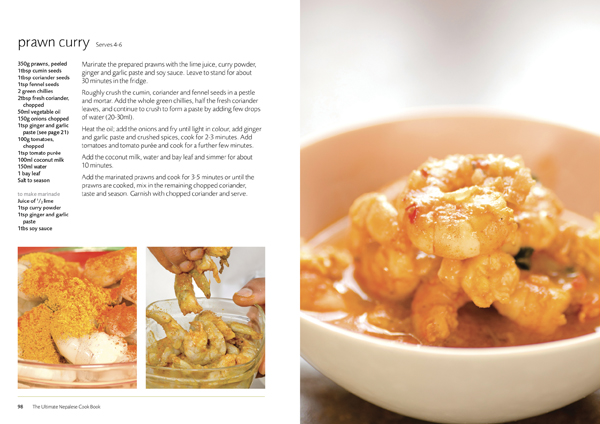 The predominantly dairy-free Cook Book features everything from simple starters, nutritious curries, traditional momo recipes, plenty of fish dishes and desserts with a ​'British twist' using Nepalese tea, all brimming with an assortment of herbs and spices that are required to create these quintessential but highly nutritious Nepalese dishes.
The Ultimate Nepalese Cook Book won ​'Best Cook Book of the Year' at the World Food Awards 2013, HH The Dalai Lama has his own copy and the book has sold out on Amazon! Never fear – the iBook, including videos of Chef Pemba Lama cooking some of his favourite dishes is available for download here: www​.ulti​matenepalesec​ook​book​.com
_
*Coming soon: The ultimate App for The Ultimate Nepalese Cook Book will soon be available in the App Store and via Google Play for Android*_
Grierson Publications | 01580 715856