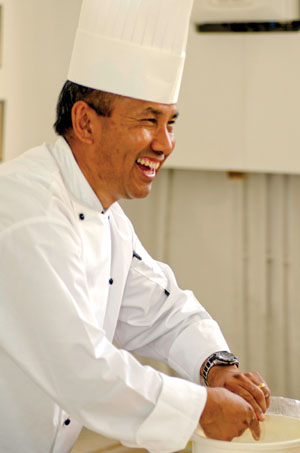 The Ultimate Nepalese Cook Book:
Nepalese cuisine at its best
Rising from the ashes of a dreadful earthquake in April 2015 and many aftershocks, Nepal is now firmly on the world map. It may be for the wrong reasons, however, Nepal is not just about the incredible scenery and the highest mountains in the world including Mount Everest – it's about the kindness of its people, their incredible hospitality, their diversity and cuisine. Nepalese food is making a huge breakthrough with chefs from the UK to Australia and everyone in between sharing their knowledge.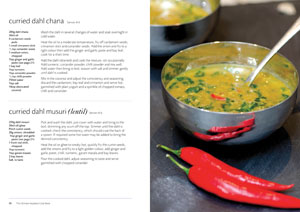 The Nepalese believe in using health giving, fresh and colourful herbs and spices and have varying types of cuisine around the country, from the Terai (lowlands) to the mountainous areas. Nepalese food is as culturally diverse as its nation due to the large variation in availability of culinary ingredients, most of which are organic. The cuisine is a result of many people from many different ethnic backgrounds coming together in one small, landlocked (but mountainous!) country bordering India, China and Tibet. This is indeed a recipe for diversity and excitement!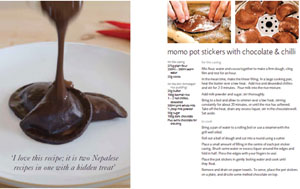 One thing that's for certain is that if it's a health kick you're after this New Year then learning how to cook Nepalese cuisine should be high on your list of priorities. This genre of cuisine has its own exclusive character, mainly due to the careful and exciting addition and blending of fresh, wholesome ingredients, various spices, seasonings, and flavourings, many of which remain exclusive to Nepalese cooking. All ingredients are readily available in the UK.
The Ultimate Nepalese Cook Book, written by ex-Gurkha chef Pemba Lama, is an excellent introduction to a variety of colourful and healthy recipes, some pure Nepalese, others a fusion from his travels as a Gurkha soldier. The Cook Book gives an enticing and gentle insight into not only Nepalese and Gurkha food and its origins but to the country itself and the people who live there. The book features 160 pages and 84 recipes all bursting with health benefits.
From stir fries to Gurkha style fish curry to momos with enticing fillings and sauces it's all here for the tasting – and with a wonderful twist at the end…Nepalese inspired puddings by Cranbrook-based chef Nicci Gurr, using Nepalese tea! It's worth noting that one of the book's most popular recipes is the simple Ginger and Garlic Paste which features in many of chef Pemba's recipes. Ginger is native to Asia and is traditionally known to improve digestion. Garlic is renowned for its antiseptic and disinfectant qualities. The garlic plant is said to help lower cholesterol, blood pressure and blood sugar levels and helps to purify the blood – it doesn't get much healthier than these two super vegetables combined in a paste, and it can be frozen very easily!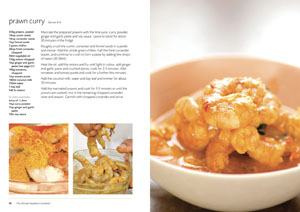 The book also breaks down the science and health benefits behind the most commonly used herbs and spices used in Nepalese cuisine. For example, cinnamon, a spice that features heavily throughout the recipes, is one of the world's oldest spices. Turmeric is an essential ingredient in most of the curry dishes featured in the book and is known to strengthen the liver – perfect for counteracting one too many glasses over the festive period!
Chillies are used in most Nepalese dishes but to layer the taste, not to send you into spice overload (although many Nepalis do eat them ​'neat' as a side dish!) Chilli contains up to seven times the vitamin C level of an orange and this powerful vegetable also helps to relieve migraines, aids digestion and adds wonderful colour to any dish.
The Ultimate Nepalese Cook Book won ​'Best Cook Book of the Year' at the World Food Awards 2013 and HH The Dalai Lama has his own copy! The iBook, including videos of Chef Pemba Lama cooking some of his favourite dishes is available for download at www​.ulti​matenepalesec​ook​book​.com (download the App for free)
Grierson Publications
01580 715856
Download the App on your apple device here http://​bit​.ly/​T​h​e​U​l​t​i​m​a​t​e​N​e​p​a​l​e​s​e​C​o​okApp
Or search ​'The Ultimate Nepalese Cookbook' on Google to download on your android device.