The Wine Shed
Clive Agran spent a memorable evening in a refreshingly original restaurant
Having spent most of the day shivering and shovelling ice and snow off the front path, feeling sorry for my wife visiting her sister in Cyprus and enjoying unseasonably warm weather was not something I had anticipated. However, daughter Charlotte, who was standing in as my escort for the evening, leant across more or less immediately after we sat down for dinner at the Wine Shed and whispered, ​"Mum would love it here."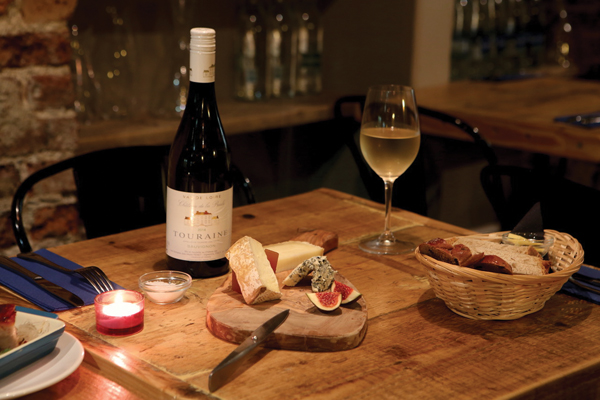 That phrase was the recurring theme of the evening as it became increasingly apparent that this was THE restaurant my wife has been searching for ever since we swapped the yellow lines of London for the green fields of Sussex a quarter of a century ago. Quality food perfectly prepared, a cheerfully relaxed and unpretentious ambience, delightful décor and extremely friendly staff combined to create a truly memorable evening. Perhaps we had never found it before because who would have thought of looking in St Leonards?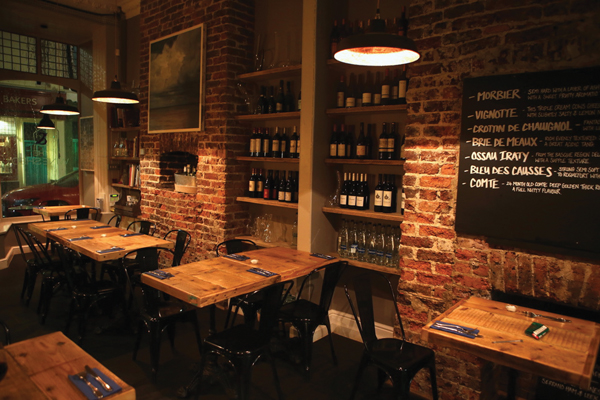 On reflection, however, the odd-ball Kings Road with its eclectic mix of vegan-friendly, free-range, alternative outlets is probably precisely the right place for a restaurant so refreshingly original. It was chosen by its engaging owner, Mark Plummer, at least partly because it echoes his origins in London's Portobello Road. Notting Hill sur Mer? Infectiously enthusiastic about the whole bold enterprise, Mark recounted how a chance encounter in the back of a cab with fellow Portobellian Paul Jenkins, now the Head Chef, led inexorably to the Wine Shed.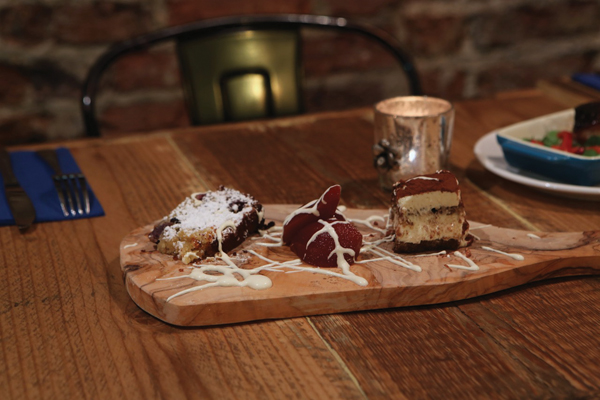 As well as having lived in the same neighbourhood, the two men share a passion for French food and a common vision of their ideal restaurant. Mark, a fashion photographer and hugely knowledgeable wine buff, clearly has an exquisitely creative eye that has found expression in the Wine Shed's warm and rustic interior. ​"I'm pernickety about detail but in a relaxed way," he remarked.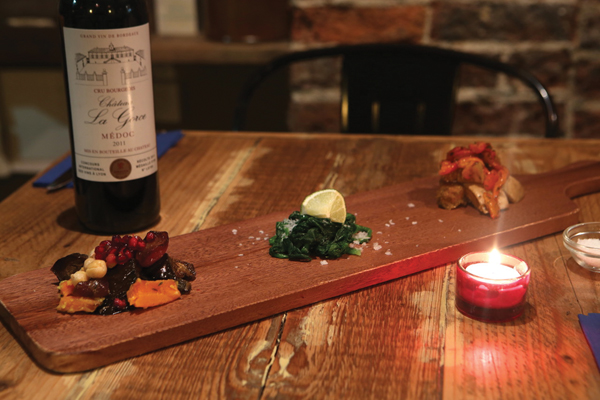 Paul has a musical background, has sung at the Royal Opera House and, rather more relevant to the enterprise in hand, has previously lived, worked and cooked in France. What the two have in common is a genuine passion for food, fun and several glasses of the very best French wine.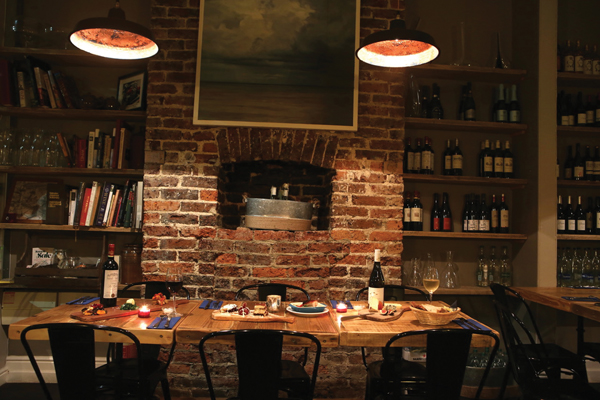 Forgetting Charlotte was driving, I began the evening on the wrong foot by considering which beer to nurse all evening. Mark looked forlorn. Given the green light by Charlotte to indulge, I left it to much-relieved Mark to choose a suitable wine to accompany my delicious seafood chowder. Similarly opting for the Winter Set Menu (£20/two courses, £25/three), Charlotte kicked off with the game terrine, which she attested was the best she had ever had.
I followed up with wonderfully tasty scallops and black pudding, pommes purée, caper and lemon beurre blanc while Charlotte positively drooled over a generous helping of daube of beef and salt pork, carrots and turnips.
We're both dessert people who ordinarily rip through the main course en route to a pudding. Here, however, we hesitated. Not because nothing appealed but simply because we were pretty full. However, not wishing to risk disappointing Mark again after the ​'nearly beer' moment, we shared a simply sensational chocolate bread and butter pudding, which I washed down with a glorious glass of full-bodied red wine.
The beach in Paphos? Give me the Wine Shed on the Portobello… er, I mean, Kings Road, St Leonards every time.
52 Kings Rd, Hastings, TN37 6DY
Tel: 01424 420020
www​.thewineshed​.info