Time to Pop and Pour
New wine club launches for 2018 to great acclaim
Pop & Pour is the new wine club just launched by Fizz on Foot the Eastbourne based walking and wine tasting tour company.
Eastbourne's Towner Gallery was the venue and Stephen Lloyd MP was the guest of honour and officially launched the club on Friday 26 January to over 40 especially selected guests.
Pop & Pour is for everyone, but especially people who go to their local supermarket and look in the wine aisle and only have to look at the variety of prices and the colours of the bottles to feel non-plussed! The club is a way of tasting wines from different countries and having a bite to eat of what would go perfectly with each wine. This way you can try out your taste buds on something you would perhaps never venture to buy a whole bottle of! The concept is to introduce you to something more than Pinot Grigio or Merlot!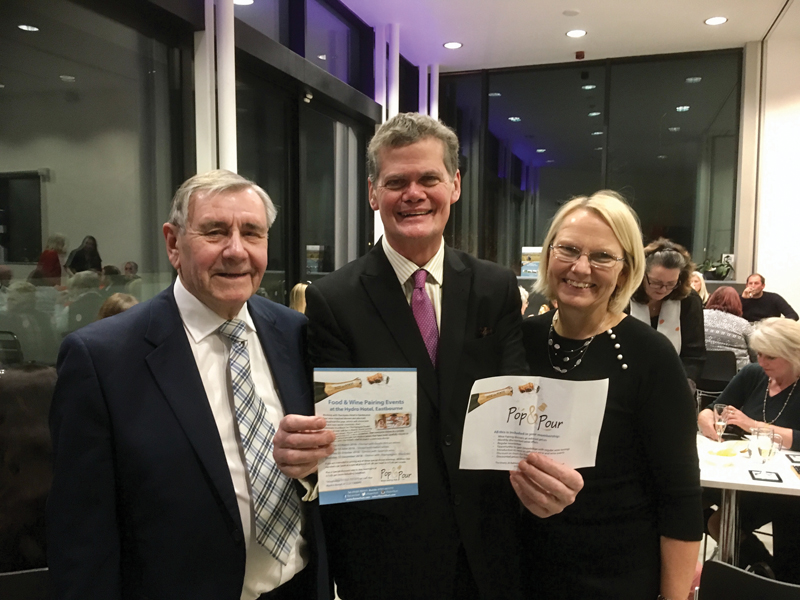 Fizz on Foot Director Ian Shearer with wife Penny and Stephen Lloyd
On Friday evening guests received a glass of English sparkling wine from the award-winning West Sussex vineyard Blackdown Ridge followed by two more white wines, two red wines and a dessert wine. Each was accompanied by canapés to compliment the wine and tickle the taste buds, all produced by Vintage Kitchens caterers.
Claire, one of the guests said ​"A great evening – super wines and it was good to learn about food pairings from Victoria – really knowledgeable, enthusiastic and unpretentious – she simply loves food and wine."
Victoria South, a local wine enthusiast presented the wines and explained how they are made and what is special about each one. The audience learned some interesting facts about how the grapes can be almost dried before they are turned into wine and how the Romans introduced winemaking into the UK all those centuries ago. Victoria is the vice-president of the Eastbourne Wine Society and she has studied viniculture (the art of making wine) at Plumpton College.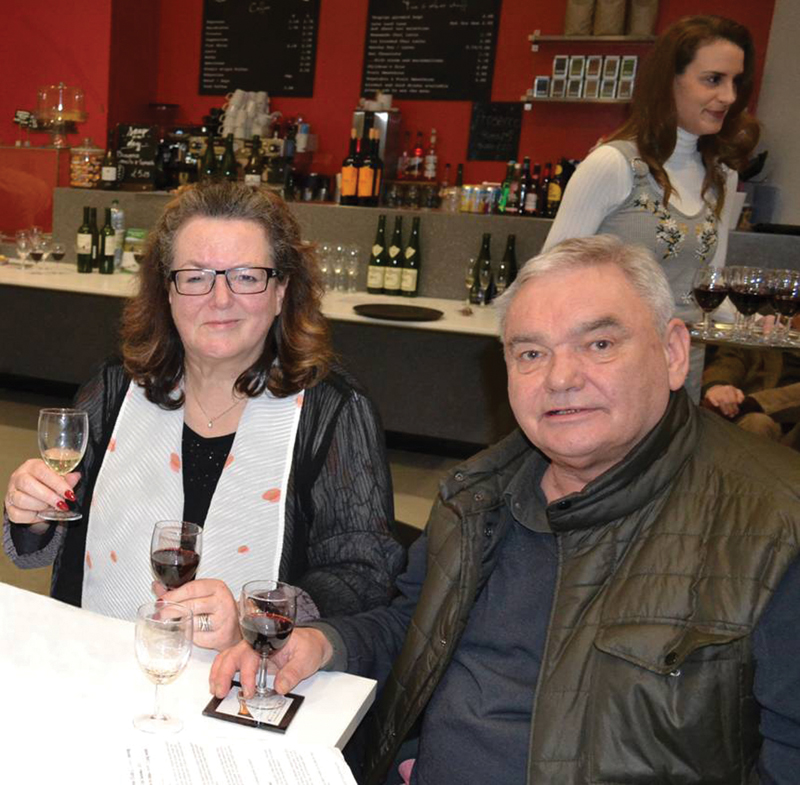 Christina Ewbank, Chief Executive of Eastbourne & District Chamber of Commerce with Adrian Carter from Warrens Law.
Pop & Pour wine will be holding regular events through 2018 at different venues around Eastbourne and tickets are required. Club members will benefit from wine offers, tour offers and a greater confidence in knowing about wine and its make-up and therefore becoming more discerning and knowledgeable about what to drink and how to enjoy it!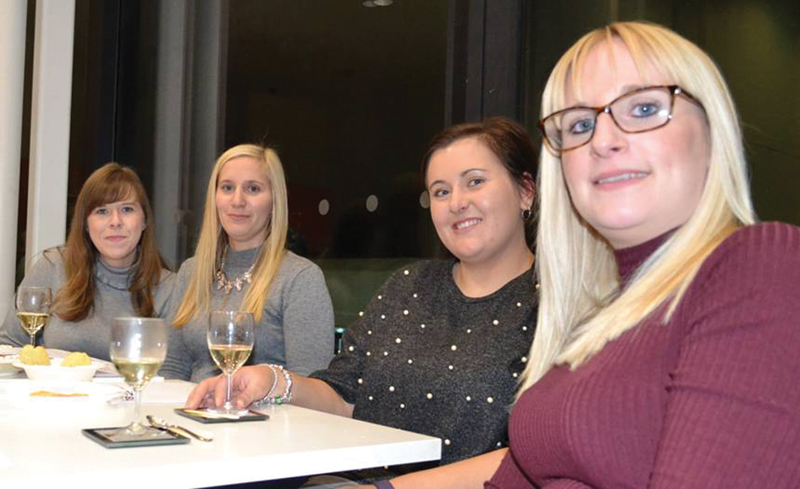 Tara White from OBC Accountants with guests
Fizz On Foot Ltd. is an Eastbourne based company taking people on a guided walk in the South Downs National Park followed by a tutored wine tasting at a local vineyard.
Telephone 01323 737271
www​.fiz​zon​foot​.com