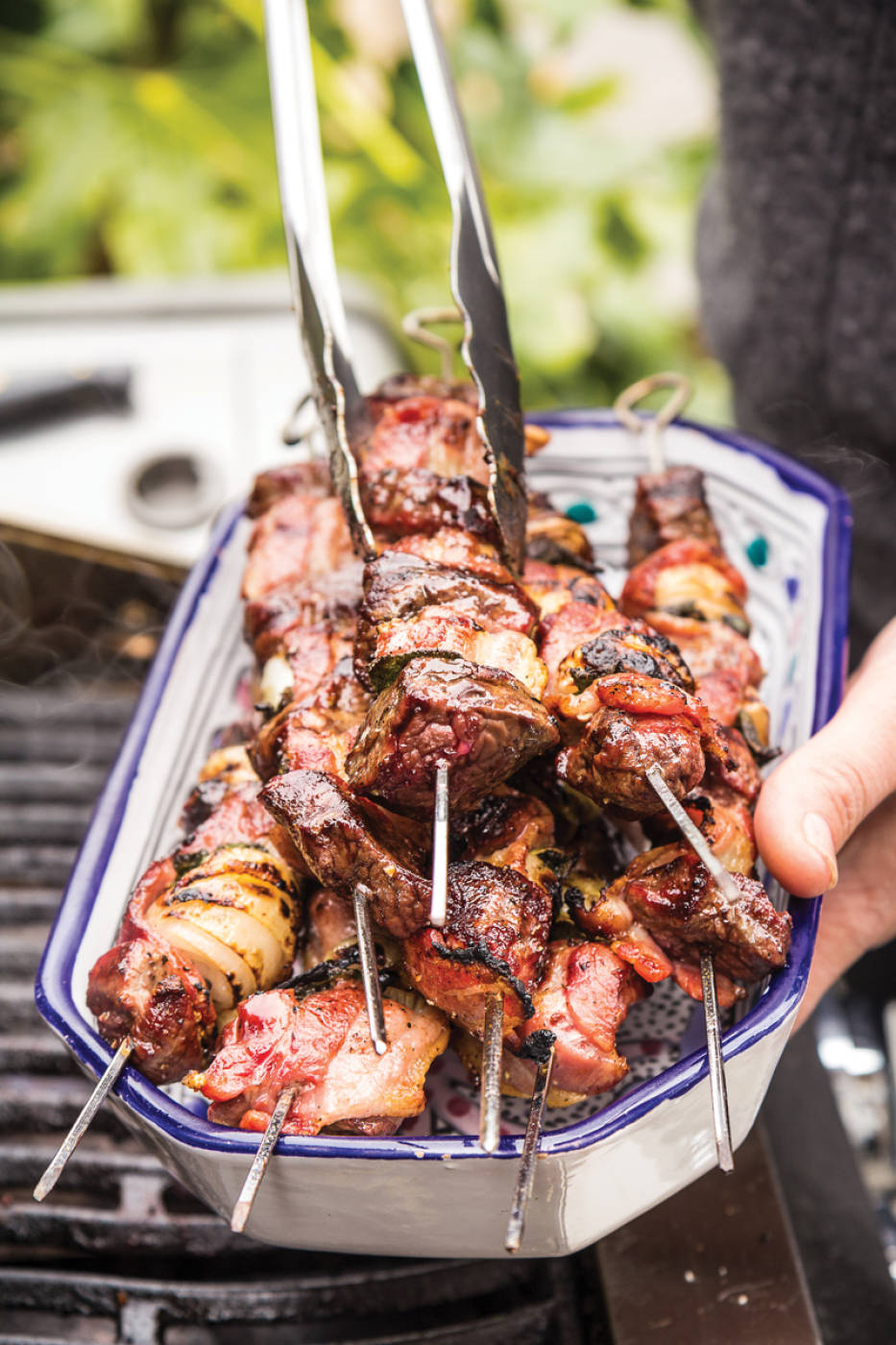 Venison, Bacon

&

Shallot Kebabs
What you need – makes 8
• 600g venison haunch, cut into 3cm cubes
• 8 rashers smoked streaky bacon
• 6 large banana (echalion) shallots, peeled & cut into 1cm rings
• A small bunch sage
• 2 tbsp olive oil
• Salt and freshly ground black pepper
• 8 metal or bamboo skewers (if bamboo, soak in cold water for 1 hour before use)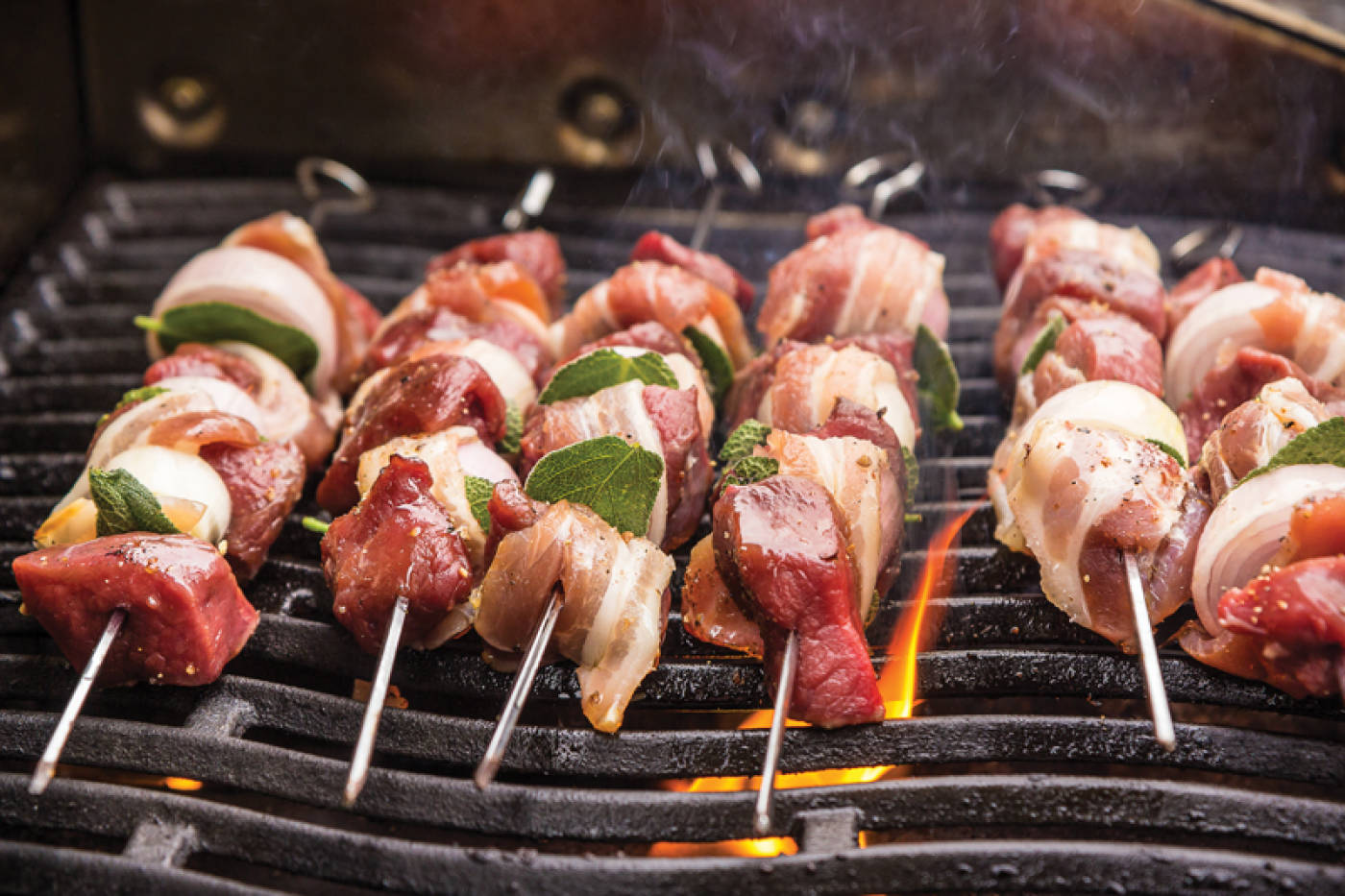 What to do: in the kitchen
1. Add a piece of venison to a skewer and then poke the skewer through the end of a rasher of bacon. Add a piece of onion and a sage leaf, then flip the rasher of bacon over and thread again onto the skewer. Add another piece of meat, then thread the rasher of bacon again through the skewer, followed by more shallot and sage, then more meat, and continue threading the same bacon rasher all along. The bacon ends up ribboned around the meat, so that it touches the venison all the way down the kebab, keeping it juicy as it cooks.
2. Repeat with the remaining skewers. Drizzle a little olive oil all over the kebabs and season with salt and freshly ground black pepper.
What to do: at the barbecue
1. When you are ready to cook, preheat the grill to hot. Place the kebabs onto the hot grill bars and cook for about 12 minutes, turning regularly until the bacon is cooked and lightly charred and the venison is still just a tiny bit pink through the middle.
2. Serve immediately.
Photography: Eat Pictures
Recipe by Genevieve Taylor
www​.napoleon​grills​.co​.uk