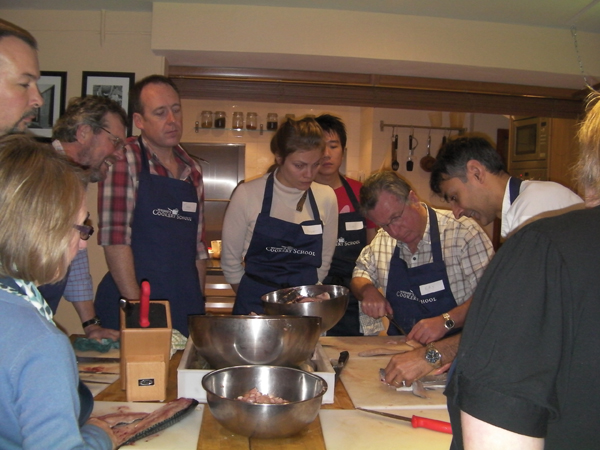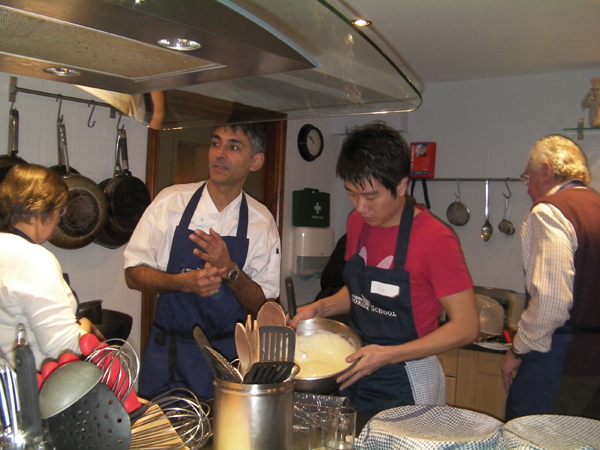 Webbes' Cookery School
Clive Agran gets gamefully employed in a Rye kitchen
If asked which TV programme I would least like to appear on, I would unhesitatingly answer ​'Masterchef'. The thought of having to prepare elaborate dishes while those two smug presenters raise eyebrows, snigger, bark at me to hurry up and then pull unpleasant faces as they struggle to swallow whatever it is I've messed up, fills me with more dread than you can stuff onions, ginger, cumin, paprika and sultanas into a butternut squash. Having said that, I should perhaps make it clear that I have never stuffed anything into a butternut squash because, quite frankly, I can't be bothered.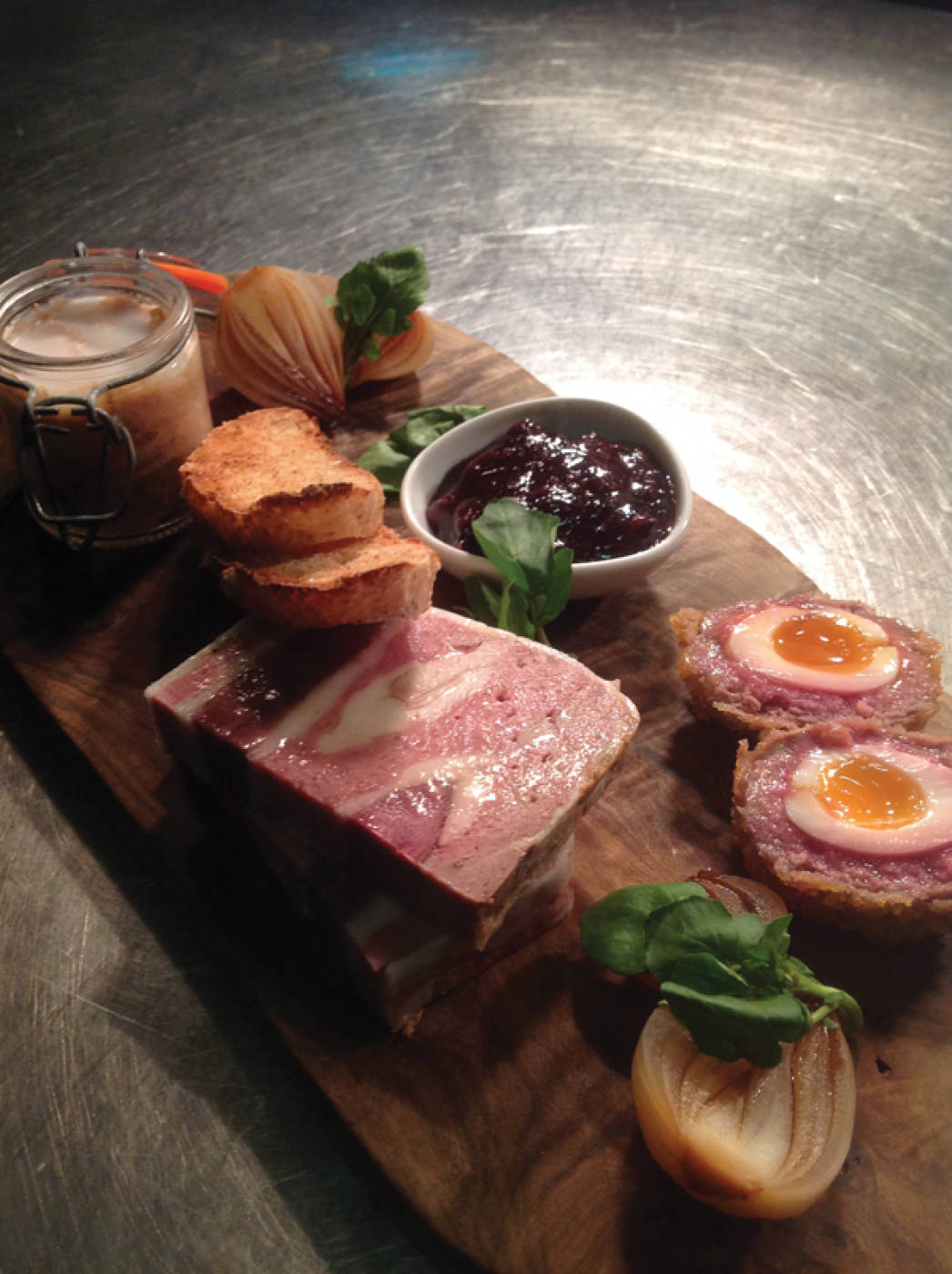 You see, although I enjoy eating decent food, I lack the patience to prepare it. All that chopping, slicing and grating, not to mention bringing water to the boil, is so dreadfully time consuming. Factor in the shopping beforehand and the washing-up afterwards and … well, why bother when cheese on toast takes only a couple of minutes, less if you use a microwave?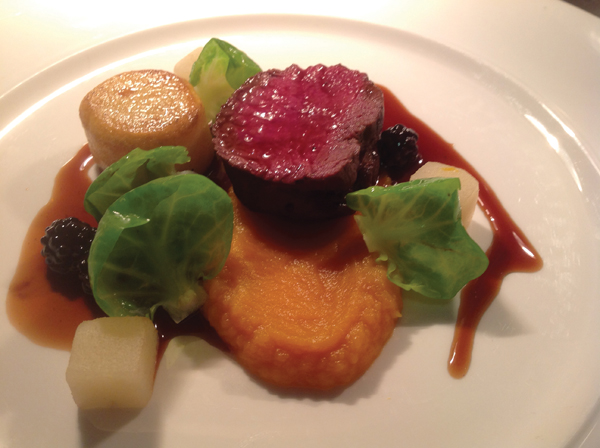 But the more thoughtful side of me recognises, a) I have a moral responsibility to contribute to the cooking, and b) it just might be fun. And so I've come along at nine o'clock on a Monday morning to Webbes Cookery School in Rye in a determined bid to expand my extremely narrow culinary repertoire.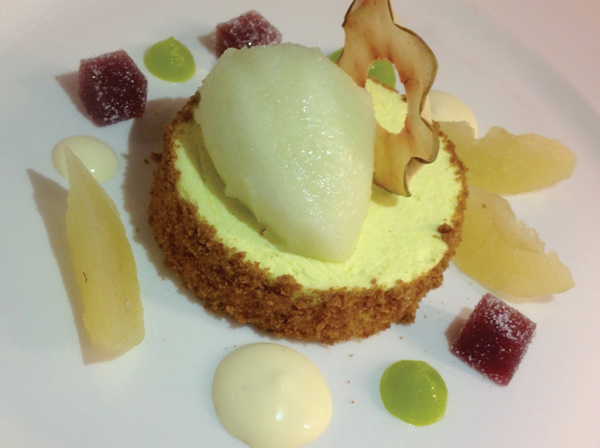 A dozen of us don aprons and sip coffee in an airy, open-plan kitchen and dining-room area above the famous Webbes Fish Café. Very tastefully decorated, it could pass for a cool penthouse pad if only the architect had not forgotten a living room. Instead, there's a wonderfully well-equipped outsized kitchen in a superb purpose-built facility inside a handsome converted warehouse.
The eponymous Paul Webbe who, together with his wife, has built up a hugely successful restaurant business, talks us through what we'll be doing. Webbes is rightly renowned for its fabulous fish but today, he explains, ​"We'll be focusing on game." Looking around my predominantly male classmates I reassuringly sense I may not be the only one who doesn't know his aspic from his gelato.
Briefing over, we stroll across to the kitchen where each is assigned a separate task. Although mine might seem comparatively simple, there's a lot more to extracting the seeds from a pomegranate than you might imagine. For example, were you aware that you shouldn't cut into the fruit with a knife but should instead simply bash it onto a hard surface before removing the seeds? Anyway it's a task I soon master and rather enjoy.
No doubt impressed with the ease with which I carried it out, Paul moves me onto something altogether more challenging… separating egg yolks and whites. Having seen it done on TV, I confidently tap an egg firmly onto the side of the bowl and begin almost casually flipping the yolk back and forth from one half of the shell to the other allowing the white to run into the bowl below.
Having successfully processed three eggs, it is possible I become a tad too nonchalant for disaster strikes when the yolk in the fourth egg literally slips through my fingers, plunges into the albumen and immediately spreads out like a polluting oil slick. Time for my first top tip; don't try scooping up unwanted egg yolk out of a bowl containing egg white with a spoon as it will only exacerbate the problem. Instead, I rapidly swap places with someone altogether more competent and find myself thinly slicing orange rind.
Although I make an adequate fist of the job, I never quite master the impressive technique Paul demonstrates where the elbow rolls smoothly round like the axles of steam locomotive and the knife never leaves the chopping board. Despite its inherent clumsiness and slowness, at least my method keeps my knuckles well away from the sharp end, so to speak.
Over the course of the next few hours I slice up pigeons, ducks, pheasants, partridges and venison adequately but in a way that reinforces my belief that I was right in not pursuing a career in veterinary surgery. My finest hour arrives when I layer and then press mallard and pheasant into a terrine so neatly that there are almost audible gasps of admiration from my classmates.
Thankfully, Paul is not one of those ​'shouty' chefs who scream and explete but is delightfully calm and reassuring. As each of us finishes a task we are gently given another and invariably one that matches our ability and employs whatever modest talent we might possess. And all the time he explains what's going on in a way that mirrors the ​'Pressed Mallard and Pheasant Terrine" in that it is multi-layered and appeals at several levels to both the novice at the bottom and the expert on top.
Although we're hard at work, the atmosphere is delightfully relaxed, the chat flows freely and we help one another when the odd crisis occurs. In the heat of the kitchen firm friendships are forged.
If the morning was all preparation, the afternoon is almost unalloyed indulgence as we sit down at a long table to consume the very tasty fruits of our labour. After each mouth-watering course, we struggle with increasing difficulty to our feet to put the finishing touches to the next mouth-watering course. It's a fabulous feast to which we have all contributed and at the end of which, after several glasses of wine, I can almost hear that husky Masterchef voiceover saying, ​"Clive is preparing a Game Board of Pressed Mallard and Pheasant Terrine, Wild Boar Scotch Egg and a Pheasant Rillette with Cumberland Sauce."
For Special Events or Corporate Teambuilding, half or full day Special Cookery Courses:
Chocolate!, Fantastic Fish, Sauces & Salsas, Easy Entertaining, Amazing Presentation Made Easy and many more courses to choose from
Save the date – Tuesday 8th December
Canapes & Taster – prepare and create delicious morsels for the festive season
bit​.ly/​W​e​b​b​e​s​C​o​o​k​e​r​y​S​chool
01797 222226 or 01797 222210
17 Tower St, Rye, East Sussex TN31 7AT