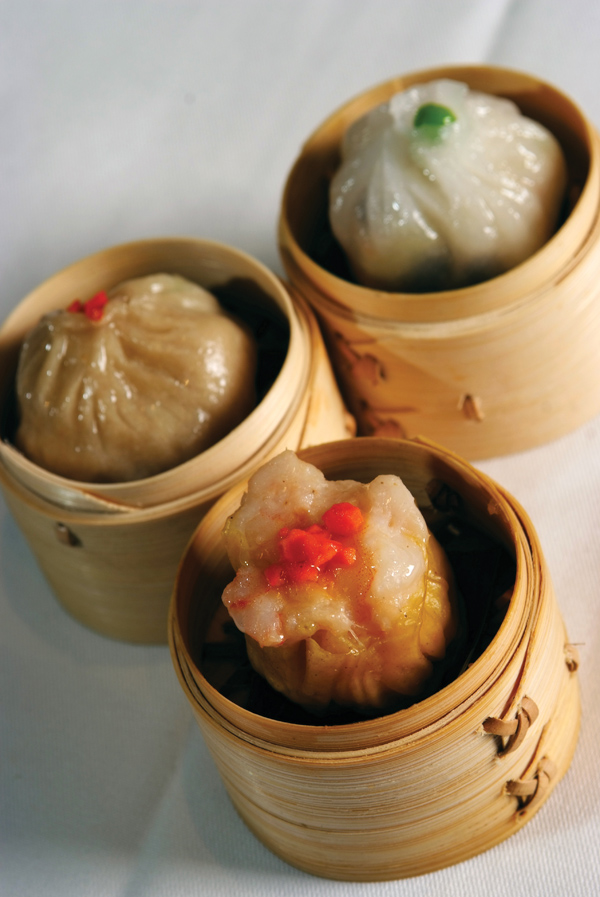 Your guide to Dim Sum for the Chinese New Year

2016
Chopsticks at the ready! Chinese New Year is on 8 February 2016, so how better to spend it than eating Dim Sum?
So that you're prepared for the special occasion, the talented chefs at Royal China have put together their tips on Dim Sum etiquette.
Royal China Group is renowned for its Dim Sum, which is served daily from Noon until 5pm and includes favourites such as Steamed Seafood Dumplings with Spicy Sauce; and Pan-fried Fillet of Duck Breast Rolls.
What to do
• Do eat each dim sum dumpling in one go to get the full flavour of the components in your mouth. It is also less messy!
• Do drink tea with dim sum and never order other hot drinks such as coffee as it can overpower the taste of the dim sum. Tea is the most important factor when eating dim sum, and we recommend ordering Jasmine or Chrysanthemum tea. It is best to drink the tea with fried or baked dim sum to wash it down and cleanse the digestion system of the oils.
• Do always pour others tea before your own as this is tradition in China.
• Do tap your index finger on the table to thank the person pouring the tea. This is a recognised symbol of ​"bowing" in China and was invented by an emperor.
• Do order a lot of different dishes and share between the table for a variety of flavours. When eating dim sum order rice as it is a good way to cleanse your palate.

What not to do
• Don't use your own chopsticks to serve yourself from the communal bowls.
• Don't save dessert until last. It is acceptable to request a dessert dish in the middle of the meal such as Egg Custard Tarts. As the tea freshens your palate diners can mix sweet and savoury dishes.
• Don't eat dim sum cold, it needs to be eaten hot. It should not be left to cool and it should be eaten within 15 minutes of being served. Start with fried dim sum then steamed as the fried dim sum cools quicker. Royal China serves dim sum in steam baskets with a lid to preserve the temperature.
The Royal China Group consists of six of London's most authentic and prestigious Chinese restaurants, including the luxurious and critically-acclaimed Royal China Club. Based in prime areas of London, the restaurants are centrally located on Baker Street, as well as in Bayswater, Fulham, Harrow-on-the-Hill and Canary Wharf.
The Royal China restaurants offer traditional Hong Kong Chinese dishes, while the Royal China Club provides and exclusive experience combining European ingredients within the authentic Chinese cuisine.
How to eat Chinese food the healthy way
Chinese food is sometimes unjustly thought of as one of the unhealthiest meals you can eat. But this all depends on what you choose to order. In China, it is still quite rare to see an obese person on the streets, so obviously not all Chinese food is that bad for you. In fact, some of the more authentic dishes have some astonishing health benefits. Restaurants such as Royal China Club on Baker Street in London, pride themselves on offering more traditional dishes using authentic Chinese ingredients.
Here's what to order for an (almost) guilt-free Chinese meal:
Black Bean Soya & Chilli Chicken Feet for: healthy skin. Eating chicken feet might not sound like the most appetising thing to most western people, but they are delicacy in China, Vietnam, the Philippines and Korea. Chicken feet contain a large amount of collagen (the ingredient usually found in Botox – a protein that acts as glue that holds our body together) and so are good for the complexion and helping to maintain younger looking skin. They are rich in calcium and protein without the carbohydrate, and even have other health benefits like improving the blood supply by strengthening the blood vessels, and assisting the body to metabolize fats. An unlikely superfood if we ever saw one!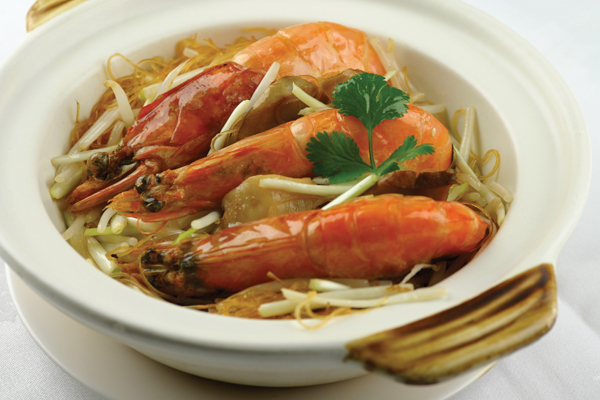 King Prawn and Abalone Hot Pot with Glass Noodles for: overall health benefits. Abalone is an edible sea snail with a rich buttery and salty taste a bit like a calamari steak or a scallop. Also seen as a delicacy in China, experts believe the seafood may help prevent and treat debilitating health conditions including arthritis. Abalone is highly regarded in Asian cultures for its health benefits and is believed to promote healthy eyes, alleviate colds, reduce fluid retention and improve circulation.
Caterpillar Soup for: improving blood circulation. Diners at Royal China Club can experience the rare Chinese delicacy, Caterpillar Soup, which is priced from £388 for four people. The unusual name derives from the herb's resemblance to a caterpillar. Its value is due to the herb being grown at high altitudes in China and the hand-picking process. The soup takes 4 – 8 hours to cook, and is also considered a herbal remedy. In Asia it is widely believed that it can help with blood circulation and is advantageous to lung and kidney function.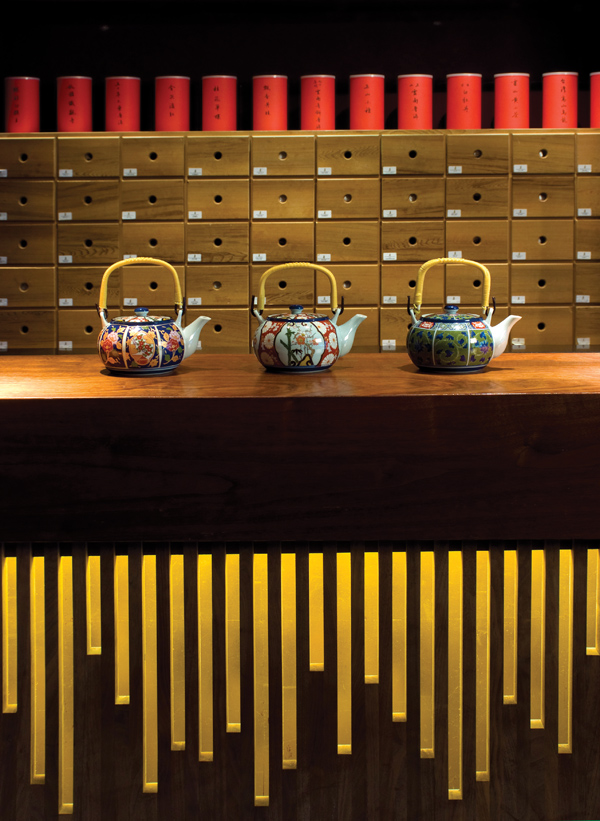 Green Tea for: digestion and weight loss benefits. Royal China Club has a selection of 18 different types of green tea to appeal to their regular Chinese customers, who recognise and enjoy the different varieties like fine wines. For centuries, green tea has been recognised in China for its role in a healthy lifestyle. In addition to green tea benefiting the digestive system, the polyphenols found in green tea have been shown to have cancer-fighting, anti-inflammatory, and anti-microbial properties.
www​.roy​alchi​na​group​.co​.uk