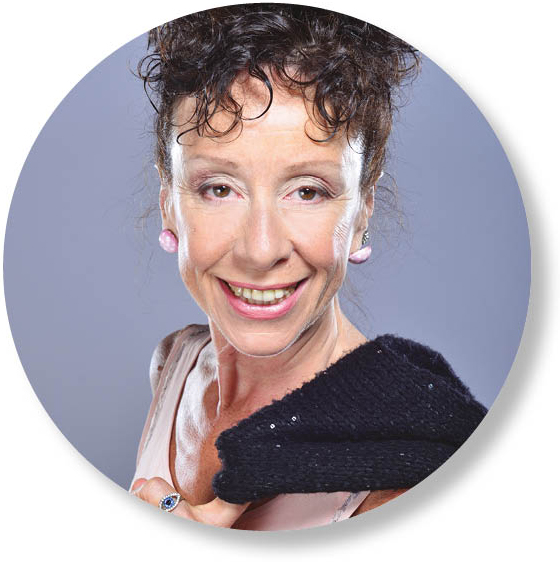 Meeting Kim
I recently visited Kim in Soho for a facial rejuvenation treatment that I had heard about and was keen to experience; it is a specialist acupuncture therapy that Kim has been offering to her clients since 2007.
Kim has had her private room in the very famous Pineapple Dance Studios in Soho, London for the last 30 years, where she specialises in Chinese Herbal Medicine and associated treatments ranging from massage to acupuncture.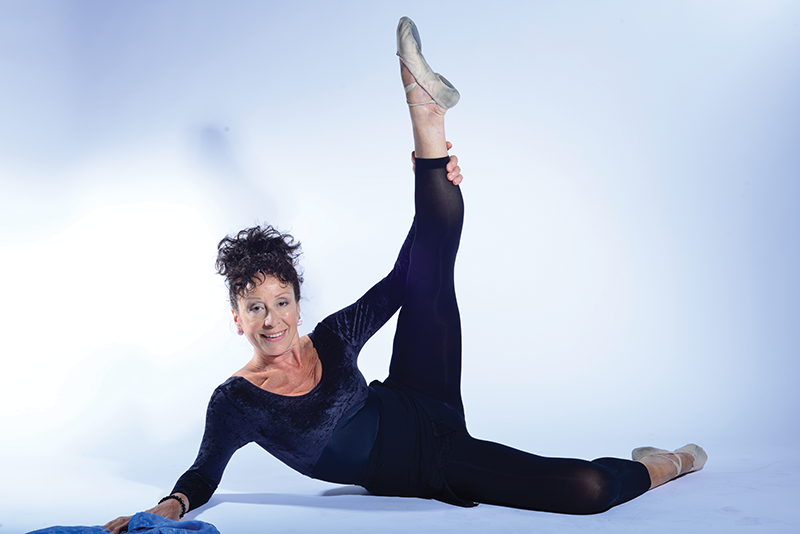 Kim's career and her journey into Traditional Chinese Herbal Medicine
Kim's career began in the world of classical ballet in the mid-1970's, where she danced with the famous Margot Fonteyn and Rudolf Nureyev. One great experience for Kim was performing in the TV show The Magic of Dance, with Margot Fonteyn. It was this show that introduced Kim to film, TV and stage and so began a new career path as a singer and dancer, beginning in a London musical. During years of working in The Canterbury Tales, Kim learned massage therapy and began treating some of the cast; many of whom became ongoing regular clients, which started an incredibly busy life for Kim, combining performing and her treatments. Furthermore, Kim wanted to have a more holistic approach to healing, and having been bought a book on the ​'Healing Arts' which piqued her interest and keenness to learn more, she decided to research and found an exceptionally knowledgeable teacher based in London; and so began her years of studies.
The China connection
While practicing Chinese herbal medicine in London, her teacher thought it would benefit her to study in China. Her first visit coincided with the riots of Tiananmen Square, all adding to her new and adventurous journey!. For 9 years, while still working on stage in London and conducting her massage treatments, Kim studied in China for up to 6 weeks at a time and even learned to converse in Mandarin.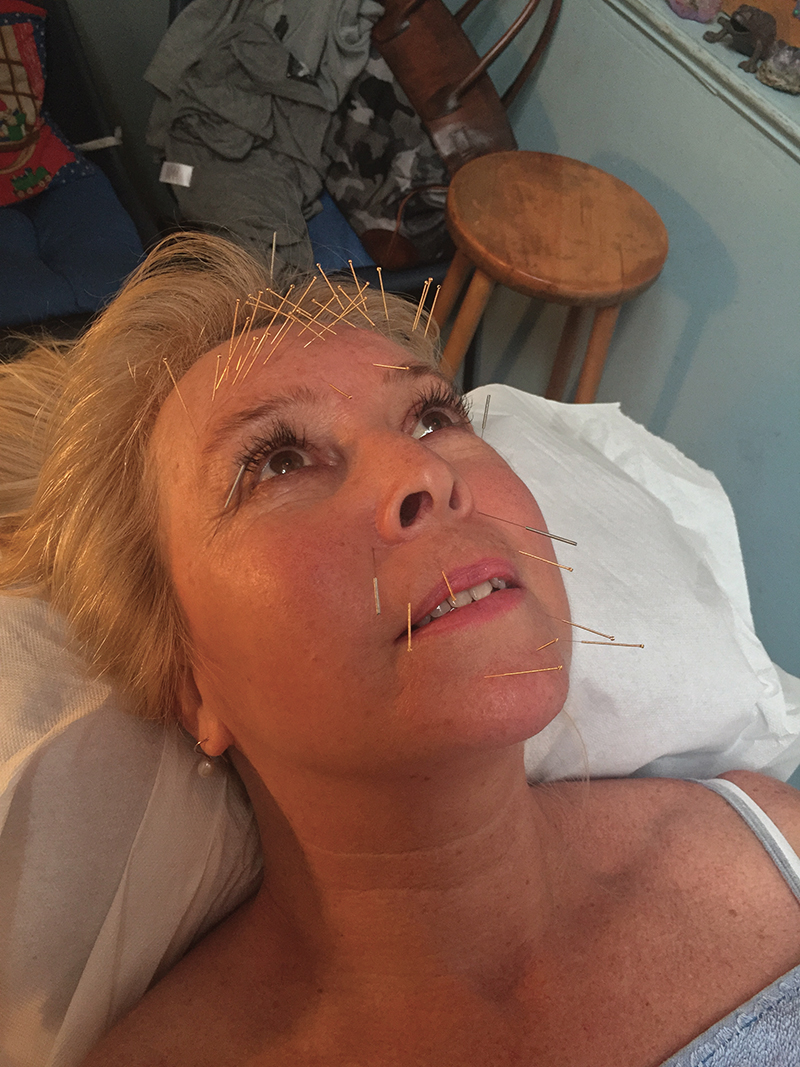 Acupuncture
Kim reliably informed me that there are various types of acupuncture, but only traditional Chinese acupuncture can truly be combined with traditional Chinese herbal remedies as the theory behind the others is quite different. Acupuncture in China is used mainly for stroke patients and ​'Bell's Palsy' facial victims. However, there are some ailments, such as anxiety or headaches and even gynaecological issues that can be used in combination with the herbal remedies.
Kim often encourages some patients to look at other areas of their health when with her, because by looking at perhaps, the tongue, Kim can very often see issues with the internal organs that may need additional treatments. Looking at the eyes or cheeks can also tell a story. In Chinese medicine, it is thought that the whole of the face is closely linked with the stomach and large intestine and so Kim can very quickly see what internal organs may need help. Kim says that harmony in the body only occurs when all the organs are operating correctly.
As we age, one problem area for us ladies is the upper lip which can become more lined. Kim states that the REN channel ('conception vessel' or meridian) that comes up through the centre of the body to the mouth, is closely linked with being able to conceive; so up to the age of around 35, your lips are fuller and blooming but as you age, the top lip begins to wither. It is very much aligned to the menopause. This is where the facial rejuvenation acupuncture can help.
This particular treatment is purely cosmetic, although it was developed in China and uses gold tipped, tiny needles that, when inserted just under the skin, stimulate collagen, that acts as a catalyst for the body's own repair system.
This is a great substitute for Botox, threading and even fillers, and although it has to be maintained (very much like the other three cosmetic therapies), it is more natural and, over time, improves the skin, lines and addresses puffiness to the face and eyes by draining water channels. Kim insists that improvements last.
She normally recommends 6 treatments in quick succession over 3 weeks. Then, depending upon results, her patients may need to return once a month or so after that. Some clients attend treatments for a few further months, and reduce visits, only returning when they feel it necessary. However, many others continue with regular, ongoing sessions.
When offering the treatment, many of Kim's patients like to indulge in some relaxing reflexology while the needles are working their magic!. Kim calls it, a ​'top and tail' treatment for both face and feet.
Although different for everyone, the benefits can be seen very quickly. I must admit, my single treatment was amazing. My face looked ten years younger for a few weeks, and although Kim warns that this does not occur with everyone, as it can take more visits to see such results, I was delighted and will definitely be going back for more. Oh, yes, I must tell you that it did not hurt at all!
Courses of treatment can be discussed with Kim and a pricing structure set out.
Written by Alyson Jackson-Petts.