Leading Interventional Radiologist Dr Mo Faris
If the answer is yes, then Bella Vou can help. With a quarter of the UK population suffering from various vein disorders, Bella Vou, Pantiles Clinic in Tunbridge Wells is now offering patients a quick and easy fix to the common problem of varicose veins that can cause pain, bulging veins, spider veins, swelling, swollen legs and skin ulcers.
Apart from the uncomfortable side effects, unsightly veins can cause sufferers to lose confidence and self-esteem but all those problems can go away with a simple one-hour, minimally invasive laser therapy procedure called Endovenous thermal ablation.
"There is an initial consultation to review the patient's symptoms while a colour Doppler ultrasound will be performed to map the cause of the varicose veins and exclude a deep vein thrombosis," said Dr. Mo Faris, a leading Interventional Radiologist performing cutting edge vascular and minimally invasive interventional radiology procedures, who recently joined the team at Bella Vou.
"The Endovenous thermal ablation treatment is a minimally invasive and highly effective treatment for varicose veins. The method deploys thermal energy to directly close the problematic vein and destroy them from the inside.
"No surgery is required and the entire procedure can be performed in less than an hour under local anaesthetic at our clinic."
Treating them quickly is imperative and could lead to an early diagnosis of other conditions like fatty liver or thrombosis. They may also be associated with areas of thread veins on the skin.
Early symptoms for varicose veins include discomfort, pain, swelling, swollen legs, heaviness, fatigue, burning, throbbing, itching of the skin, skin changes, skin ulcers and cramps.
Looking to talk to an expert about varicose veins before committing?
You're in luck. A free lunch time event for people wishing to learn more about varicose veins or thinking about varicose vein surgery will take place at Bella Vou on Thursday 11th July 12.30 – 1.30pm.
"This is an informal drop in event designed to give information about varicose veins, various treatment options and what the current evidence for the various treatments are," added Dr Faris.
"Anyone who suffers from varicose veins and wants to understand more about their condition and what options they have should come along."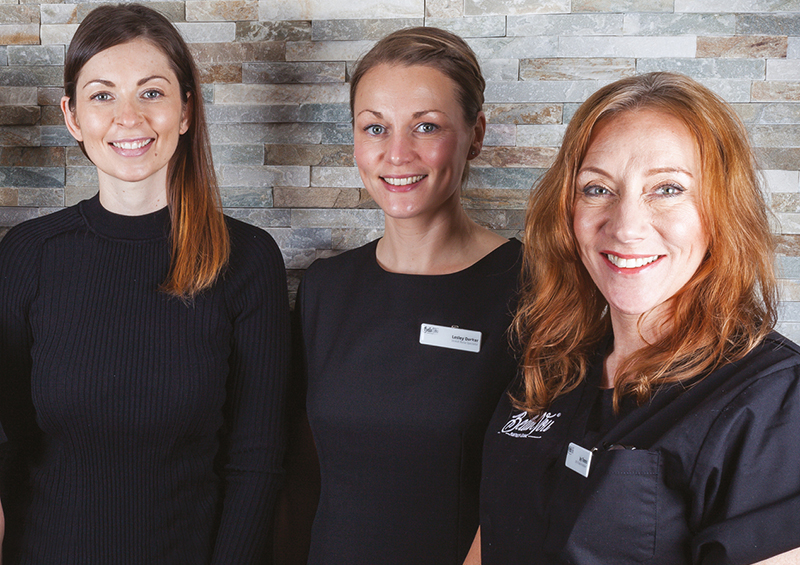 The team at Bella Vou
For more information call 01892 257357
To register for Varicose Vein lunch time event email: events@​bellavou.​co.​uk
Bella Vou, Pantiles Clinic
Market House, 45 – 47 The Pantiles, Royal Tunbridge Wells TN2 5TE.