Foundations
A few in the know suggestions from our new beauty expert Natascha Lampert.
There are so many different types of foundation on the market these days that it can seem really overwhelming if you're new to wearing it, fancy a change or, like me, always seem to be trying out new products simply because they're ​'new'. The problem is, you may end up with bottles and bottles either the wrong colour, or with a product that simply doesn't cater to your needs. So here are a few of my foundation suggestions (as used on my clients and me) that will hopefully help.
First of all, before you buy any foundation, you need to make sure you've picked the right colour. The assistants on most of the big-name counters will be able to assist you, but for an extra tip, the foundation needs to blend in perfectly with the colour of your neck. Apply the sample from your chin down to your neck and blend. If you can't see a difference in shade, that's the right one for you. So many people (and sometimes counter assistants) match only your face, which more often than not, results in an unattractive two-tone effect.
Secondly, be prepared to have to buy two different colours, depending on the time of year. Some people's skin tone doesn't change with the seasons (some wear lots of SPF and don't tan), but if yours does, don't panic. Just be conscious that you will have to head out to the shops again for a slightly different tone.
Now, onto the products. I have picked three of my favourite liquid foundations. I really could write a novel on this subject, but I'll behave!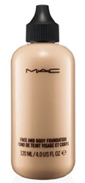 Face and Body: (MAC Cosmetics) – £22 for 50ml, £29.50 for £120ml
This foundation is a real cult product amongst professional make up artists. You will find certain shades in almost every pro-MUA​'s kit. And for good reason. Face and Body has the consistency of a moisturising lotion, so it's quite fluid and easy to work with. Some people apply with fingers, others with a brush or sponge, it doesn't matter, but what does is that you need to use thin layers, and not try and put on too much in one go. You'd be surprised as to how much even a small amount achieves. I use Face and Body when I want to even out skin tone. It's particularly gorgeous to use on a freckled face, because it gives the skin a lovely dewy finish without looking artificial over freckles. (I truly believe people should be proud of these gorgeous marks – they're youthful). Applied correctly, it will build to a medium coverage finish, and is the perfect solution for people new to foundation who want to see what works best for them. I am a huge fan of this product; it's perfect for a natural look, and I use it a lot on men and have been known to slather it over chests, arms and legs of models or actors! Comes in a 11 shades.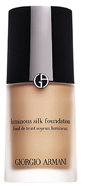 Luminous Silk Foundation: (Georgio Armani Beauty) – £37 for 30ml
Warning – I adore this product. Beloved of make up artists and women the world over, this fabulous foundation is a light-weight, silky product that easily glides over the skin. It's texture is so creamy and non-oily that you barely notice it's on the skin, except when you look in the mirror and see a perfectly luminous finish. The formula is hydrating and includes and exclusive technology that smooth skin texture. It looks wonderful in photographs and on film. I almost exclusively use this foundation on actors and models because I know without fail that the result will be flawless, and it really doesn't need much if any touching up as the day goes by. I would always recommend this foundation for brides. Like the Face and Body, this is a really buildable coverage foundation, but the first layer will give a medium coverage. Perfect for all skin types and available in 21 shades.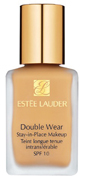 Double-wear: (Estee Lauder) – £30 for 30ml
I'll confess to only using this foundation for about a week, but I'm already converted. So many of my peers have been raving about it to me for so long, that I finally conceded defeat and bought some. So glad I did.
Double-wear is a fairly thick foundation, but like so many top quality formulas can be worked easily so only a small amount is required. I have a lot of blemishes on my skin, but one thin-ish layer of this completely eradicated any trace. Despite giving such a good coverage, there is no ​'falseness' about the finish. It simply looks like you have perfect, flawless skin. Like the Luminous Silk foundation, it smooths the appearance of fine lines, and doesn't sit in any wrinkles. Best of all, this make up stays in place all day (it claims 15 hours), whatever the weather or your activity, and it doesn't smudge or mark clothing. Comes in 43 shades.
One final word – don't feel pressured into buying unless you are completely happy with the shade, finish and performance of a suggested foundation. They are usually matched under artificial lighting, so it's always a good idea to go outside into natural light and see whether it still suits you. Good foundation is so important to your finished make up look that it's worth investing in, so make an informed choice. The majority of make up houses will give you samples of your matched foundation, so try them out for a few days before you commit to buying.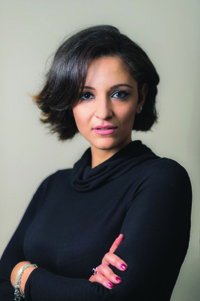 Natascha Lampert is a professional make up artist who trained in fashion make up at the Glauca Rossi School of Make up. She currently works freelance and works in fashion, and visual media, as well as offering make overs, bridal make up and tuition locally. For more information visit her company website www​.stel​laro​hbins​.com