How to create this season's Top Festive Hairstyles
The festive season is upon us once more – and with it, a flurry of parties, work events and Christmas/New Year's themed dinners. While these events never fail to boost our festive spirit, the demands of the holiday season can often leave us with little time to prepare for this stream of events.
In an effort to help you plan your holiday party looks, we have put together a list of some of this year's top festive hairstyles. Whether you are a master of the updo or the queen of effortless waves, we have something that will suit every style. So dig out your curling wand, grab the hairspray and get ready to party the season away.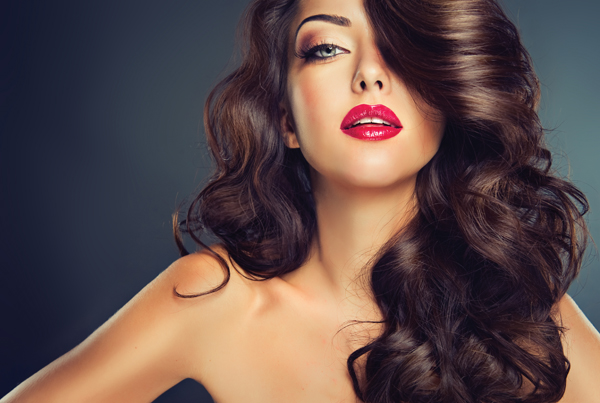 ©edwardderule – Stock​.adobe​.com
Vintage Waves
A timeless classic; vintage-style waves never fail to add a touch of elegant glamour to any party look. These soft, cascading waves do not require an excessive amount of time or effort, allowing you to create a hairstyle worthy of the red carpet within minutes.
Create this look:
To create these glamorous waves, wrap two-inch sections of hair around a one-and-a-quarter-inch curling wand in an anti-clockwise motion. This will ensure that each wave will be near-identical. Once all the hair has been curled, gently finger-brush the hair and finish with a soft-touch hairspray.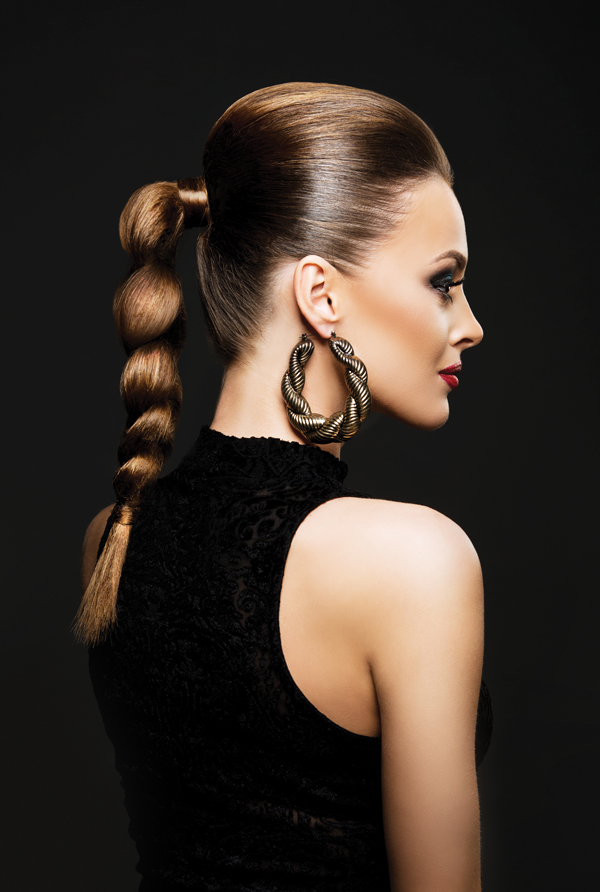 ©Tijana – Stock​.adobe​.com
Party Ponytail
The ponytail is quite likely the most underrated hairstyle and yet it can be easily styled to suit any occasion. Unlike some updo hairstyles, it requires little to no skill to create a stylish ponytail that will complement any outfit.
Create this look:
For an easy yet stylish ponytail, use a comb to tease hair from the front of the hairline to the crown. With your fingers, gently brush the hair into a ponytail and secure with an elastic. Cover the elastic by wrapping a small section of hair around the base of the ponytail and pin into place. Smooth and position the rest of the hair before finishing with a strong-hold hairspray.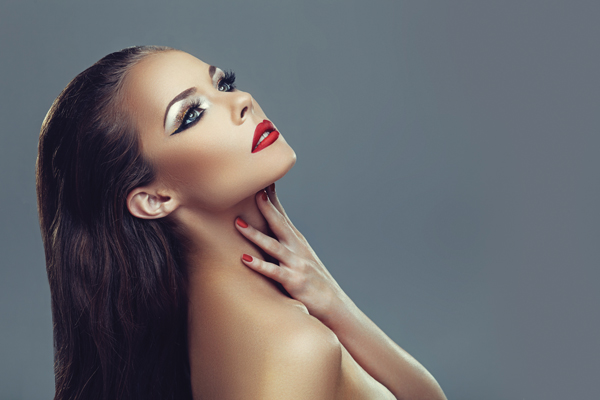 ©djile – Stock​.adobe​.com
Slicked-back
Slicked-back hair is widely considered to be the hairstyle trend of 2016. In fact, at this year's hottest events, a number of celebrities – including Jessica Chastain and Kendall Jenner – have shown us how easy it is to rock this sleek and edgy hairstyle.
Create this look:
First apply a volumizing mousse to freshly washed hair and blow dry backwards using a round boar bristle brush. Straighten the hair with a flat iron before applying a hair oil to the lengths of the hair to tame any flyaways. Take a comb and brush the hair backwards, starting from the forehead. Hold the style in place by applying a strong-hold hairspray to the roots of the hair.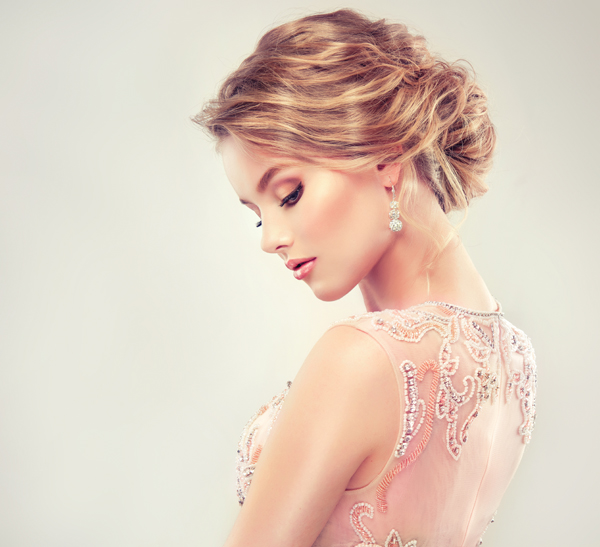 ©edwardderule – Stock​.adobe​.com
Tousled Ballerina Bun
The ballerina bun is arguably one of the most iconic hairstyles for the holiday season – and it is not hard to see why. This classic hairstyle will add a touch of elegance to any look, whether it be for the office party or a cosy dinner. This year, give this timeless hairstyle a contemporary update by adding texture to the hair.
Create this look:
Before styling the ballerina bun, add texture to the hair by curling one-and-a-half-inch sections with a tapered curling wand. Once curled, finger-brush the hair and spray a small amount of sea salt texturizing spray on to the waves. Use your hands to gently work the product into the hair before sweeping the hair into a bun.