If there's one thing you need this summer, it's nudes
Yes – you read that right! Nudes…lipsticks that is. They are everywhere, and look great in the summer, especially when worn with a gorgeous bronzer for that sun-kissed ​'I've just come off the beach' look.
These days, pretty much every brand of makeup will have a large and diverse range of colours, and it can be overwhelming to know which colour to go for. Which is best for your skin tone, which is good for work, which is good for going out in the evening? If you're anything like me, you'll end up buying lots of different shades to cover all eventualities, and that can get expensive. They also take up a lot of space!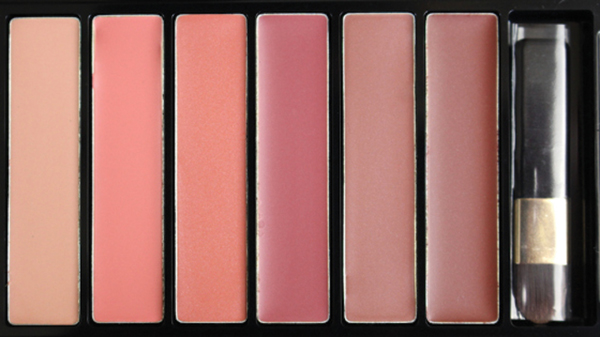 Now, I'll admit to a weakness for Charlotte Tilbury lipsticks – I haven't yet met one I didn't like – but they aren't exactly the cheapest on the market, and if you get more than one you're setting yourself back a pretty penny. Even so, the other great lipsticks that I adore are the Rimmel by Kate range (all of them!) for longevity, efficacy and price, still add up if you try and collect the lot.
The only sensible alternative is to buy a palette, and on this, L'Oreal have come up trumps. Their two new ​'Color Riche La Palette' Lips are a wonder; one covers nudes, the other reds, and each comes with a range of six colours in each, aptly covering all skin tones and occasions. What I love the most is that each of the colours is classic – there's nothing ​'now' about them, so you'll be able to use the palette in the long term. The formula is so creamy and moisturising, which is very important to me as my lips dry very easily, but doesn't feel greasy. In the palette there is also a lip brush, which is very good (and I am extremely fussy about lip brushes) and can be used by anyone, new or experienced in wearing lipsticks to achieve a polished look.
My usual reservation with palettes, particularly pre-loaded lip ones, is that the suppliers sometimes can scrimp on the amount of lipstick provided, but having used mine for about a month now, I can safely say there's not chance of them running out any time soon.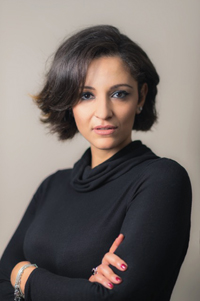 Natascha Lampert is a professional make up artist who trained in fashion make up at the Glauca Rossi School of Make up. She currently works freelance and works in fashion, and visual media, as well as offering make overs, bridal make up and tuition locally. For more information visit her company website www​.stel​laro​hbins​.com