Make up adventures – Episode one – lip service
Sitting in the make-up chair at half seven in the morning, I found myself apologising profusely to the make-up artist standing in front of me poised with brush in hand to make me look awake and vibrant. I'd been up since 4am, and was due on set in about an hour. The two cups of coffee I'd guzzled had done nothing to pep me up.
"What for?" she asked, frowning, her perfectly groomed brows almost meeting in the middle.
"These!" I said, pointing at my flaky, dry and quite frankly disgusting lips. It has long been an issue of mine that no matter how much money I spend on lip balms – you know the usual, Vaseline, Carmex, Chapstick etc my, lips continue to dry out and shed the top layer like a snake. It had become so bad that I rarely wore lipstick because – the first ten minutes aside – my lips crusted up and I looked like I had scurvy.
That, and – as a make-up artist – it's quite embarrassing to be anything other than polished.
"Fret not!" cried she, turning to her station for a few moments. ​"I have this!"
I looked at the small jar nestled in her palm. ​'Nuxe Paris rêve de miel ultra nourishing lip balm'. I'd seen the brand before but never tried any of their products. This, she assured me, would solve the issue. Containing honey, beeswax, shea butter, sweet almond oil and vitamin E (amongst others) it contains an astonishing 79.5% natural ingredients. And it's paraben free which is very important.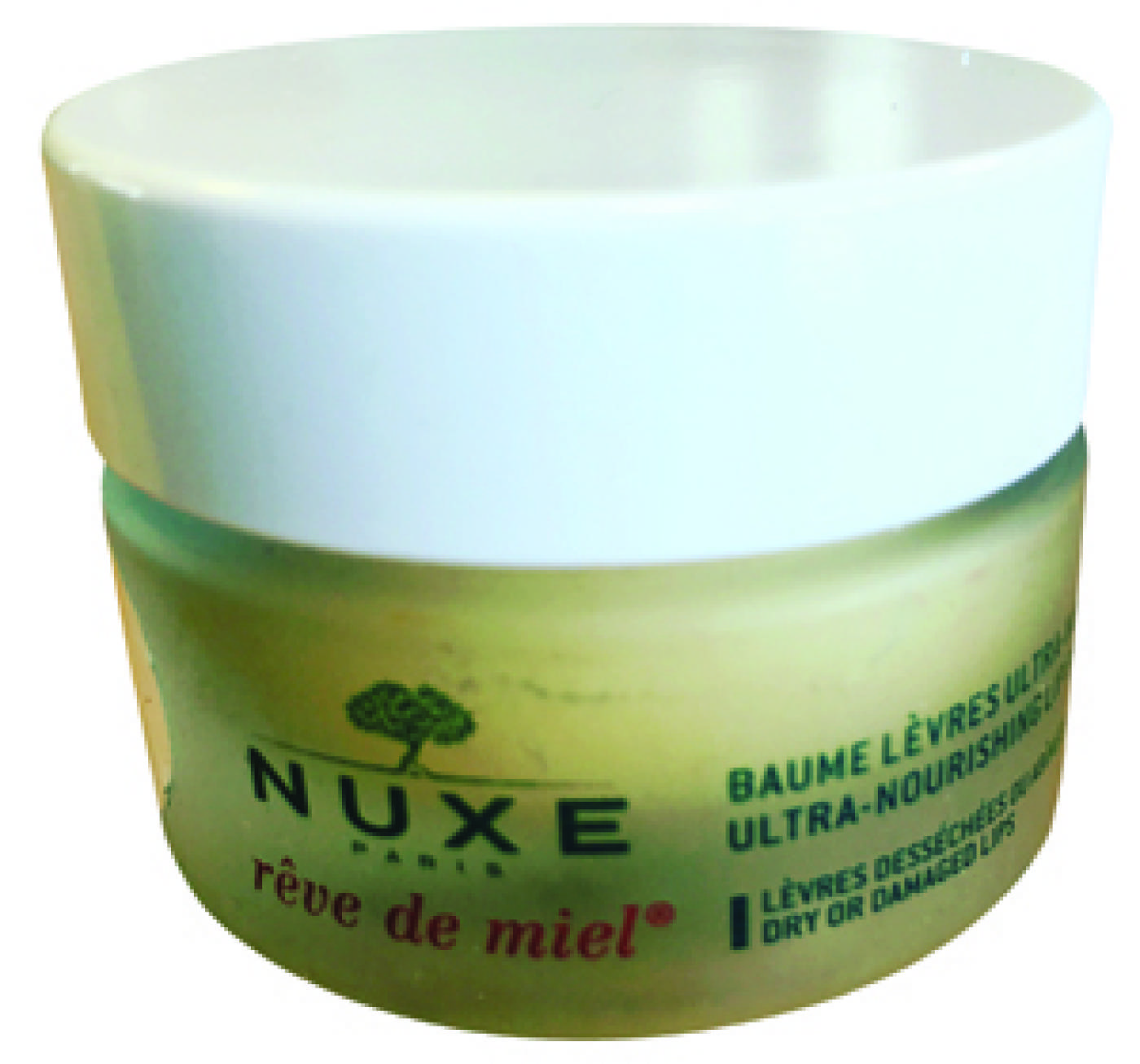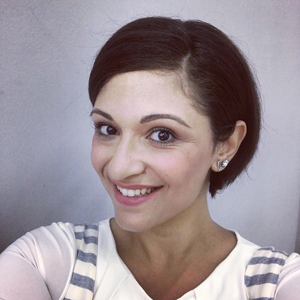 She decanted a good blob of it onto a cotton bud and smeared it all over my lips. It felt thick, and nourishing in the same way that a good hydrating face mask does. There was that feeling of being ​'encased' but in a good way. It was soothing and as it was slowly absorbed I could feel the balm working it's magic. But then, all balms do that at first, don't they.
As much as I wanted the balm to be the answer to my prayers I wasn't going to be convinced of it's almost supernatural properties until I'd been on set, in the bitterly cold September air for a few hours, with nothing but that and some lipstick to protect my lips.
But convinced I was! Nothing had ever been so effective as this ambrosia from the gods! My lips didn't dry out at all. In fact, they remained plump and soft for the duration, in spite of the spitting rain, in spite of the wind, in spite of the cold… the balm acted like a shield and deflected any suggestion that the elements were going to have an effect on them. I was utterly impressed.
The following day I went to my local Marks and Spencer to buy myself a pot, and I haven't looked back. It's one of the most versatile products I have ever bought. It's so thick in texture that you can use it as ​'lip mask', or as gentle exfoliator (simply put some on an ear bud and roll across the lips to remove any dead cells), as well as applying in the usual way as a balm. It can be worn alone or under lipstick (adding real depth to a matt formula).
I don't apply the same amount as she did every time I use it, but after all she was trying to repair my already cold, tired and damaged lips. Now, I simply dab on a small amount as and when required (which to be fair isn't very often), so despite the nigh on £10 price tag, it is without question more than value for money. It's going to last ages.
Oh and in case you were wondering what I was up to, well, I'd been lucky enough to be chosen for a walk on (non-speaking) part for a Public Health England campaign.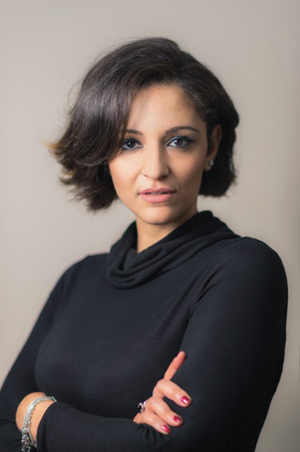 Natascha Lampert is a professional make up artist who trained in fashion make up at the Glauca Rossi School of Make up. She currently works freelance and works in fashion, and visual media, as well as offering make overs, bridal make up and tuition locally. For more information visit her company website www​.stel​laro​hbins​.com