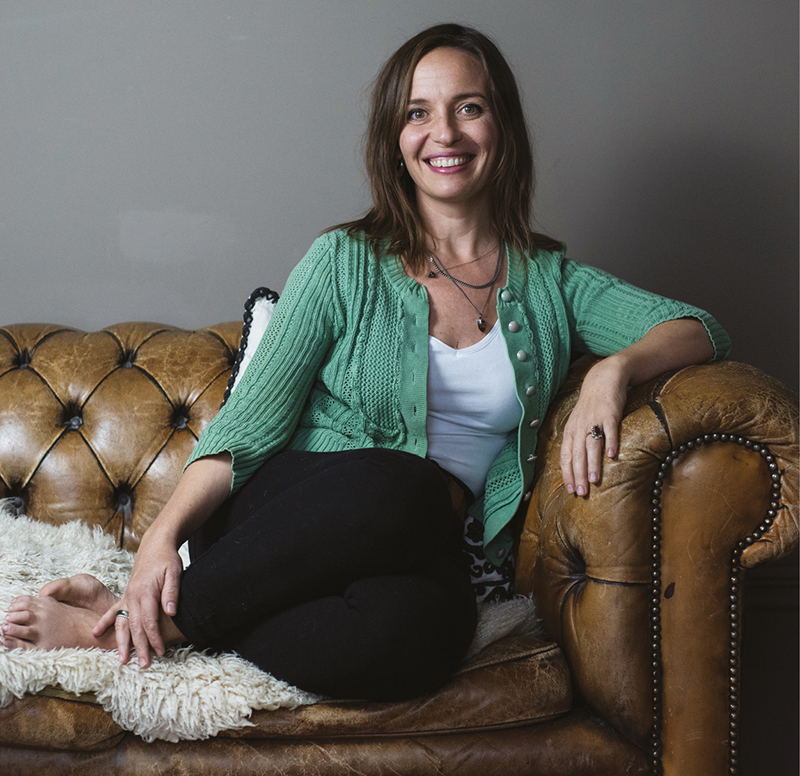 My journey into healthy eating began when I became very unwell and was eventually diagnosed with Rheumatoid Arthritis in May 2013. Initially my illness was debilitating, I suffered with extreme fatigue and depression, some days I was unable to walk and the joints of my hands were so swollen that I couldn't pick anything up. At my lowest point I remember hobbling downstairs to get some breakfast and crying into my bowl of cereal as I couldn't chew because my jaw was locking up.
The year leading up to my diagnosis was a particularly stressful year in my life. I tried to combat this with an unsupervised intensive exercise régime which would see me doing 2 hour intense cardio and resistance training 4 or 5 times per week, on top of fairly heavy drinking, smoking and a high caffeine intake. Although I prepared home cooked meals, they revolved around red meat, a lot of dairy and refined grains. I also ate quite a lot of chocolate and cakes as a reward for my intensive exercise!
Something had to give and in the end my body couldn't cope with the huge amounts of acidity and inflammation caused by both the mental and physical stress, on top of my diet and lifestyle. Doctors don't know what causes autoimmune diseases, but in my case, I can certainly say that this concoction of stresses on my body is what ultimately led to my immune system imbalance.

There were two factors which worried me the most at the time of my Rheumatoid Arthritis diagnosis: firstly was the worry that I wouldn't be able to be active with my kids who were then 8 and 7, take them swimming, kick a ball or even go out for walks as my feet hurt so badly. Secondly I worried that I might not be able to carry on with my absolute passion in life – photography, as at the time I couldn't even hold my camera. The motivation was definitely there; I had to get better!
The doctors I saw after my diagnosis wanted me to take various highly toxic drugs to suppress the immune system and relieve the symptoms of RA. Although this is the only path for a lot of people, I instinctively felt that it wasn't the path for me. Overnight I decided to change the way I eat and removed gluten, meat, dairy, alcohol and caffeine.
Looking on the internet for information was confusing but what I really wanted to understand was the inner workings of the human body truly and deeply. I enrolled at the College of Naturopathic Medicine to study Naturopathic Nutrition in October 2013 and am now a fully qualified and registered Nutritional Therapist raring to help others take their health into their own hands.
I am still on the road to recovery, and over the years I have had lapses, especially on holiday or during the festive season… However, after a few set backs, I now eat a well balanced whole food diet high in plant foods, wild oily fish, bone broths, eggs, fermented foods and some seeds and gluten free grains. I feel very positive about what I've achieved so far as I don't feel that the disease is progressing, my rheumatoid arthritis symptoms are under control and I live a pain free life. I don't take any drugs, and I feel healthier and happier than ever before.
To re-balance your health, I offer a 28 Day Reset Programme for the mind and body, addressing gut health, blood sugar balance, lymphatic & skin health and hormonal balance. Join me on my next Reset starting April 29th 2019. You will receive a book full of easy to follow recipes and tips, on line support and stress reducing techniques. I am also available for one-to-one nutritional appointments.
On June 1st 2019 I will be taking a group to Romania for my Deep Connect Nature Retreat. A week of nutritionally balanced meals, holistic treatments, gentle yoga, mountain hikes and stunning scenery. The area is famous for the most incredible energy created by the natural occurring geothermal spring waters – why not join me in paradise?
www​.beet​spulse​andthyme​.co​.uk, hello@​beetspulseandthyme.​co.​uk
Telephone: 07790452185