Rosie for Autograph
There was a time when I was loathe to touch any ​'celebrity' range of cosmetics (Girls Aloud had a range of false eyelashes at one point) or fragrances, usually over-priced and tacky. It felt to me, at least, that being a brand ambassador had gone too far. Was it all just a shameful exercise in exploiting the consumer by capitalising on the popularity of certain individuals? For the most part, yes. People were clearly going to try the product because it was ​'by (insert famous person here)', and not based on its efficacy. However, that all changed when I tried the ​'Rimmel by Kate Moss' lipsticks. Frankly, the range of colours, quality of the formula (moisturising and long-lasting) and especially the price (£5.49) were enough to utterly convince me to sweep aside my cynicism and just try these things out anyway.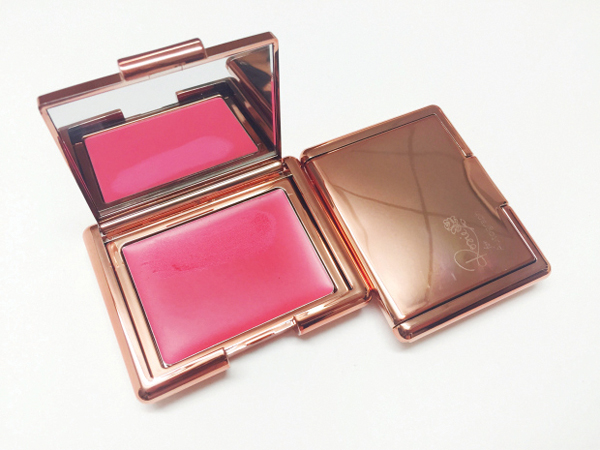 As time has gone by this has led me to give various other ​'celebrity' ranges a go, with varying degrees of success. Many products have most certainly been ​'Emperor's New Clothes', but that said, I have occasionally stumbled across some rather lovely products.
Case in point here is the Rosie Huntington-Whitely's make-up range ​'Rosie for Autograph'. To be fair, the cosmetics brands at Marks and Spencer are rather good these days (Ren, Leighton Denny, Diego Dalla Palma et al), and the Autograph range of clothes have provided a few staples in my wardrobe for a few years now. Being already somewhat confident in the quality of the brand, I was keen to see what Rosie was offering.
I must confess to having seen her promote some of the cosmetics on Lisa Eldridge's YouTube channel (much like Alexa Chung did for her Eyeko range), but as I was in M&S I decided to try Rosie's wares first.
Actually, the truth is, I was in desperate need of a blusher as my previous one had exploded in my make-up bag, and I was en route to a meeting. Being right by the stand, I grabbed the cream blusher in ​'Natures Blush (A0)', paid for it and headed to the ladies to apply. I was utterly impressed. The formula is light and creamy, a little goes a long way, and once dabbed on my cheeks was easy to work with, and blend. I'd go so far as to say it has all the convenience and speed of a crème (it can be applied with fingers) with the finish of a powder blush. It didn't look like it was sitting on my skin as I've noticed with some crème blushers, but rather gave the impression of an inner glow and natural finish.
With more time, I've had a bit more of a play and even given applying it with a blusher brush. This worked surprisingly well; again it's important not to load the brush (or your finger depending on what works best for you) with too much colour. It's always better to build intensity, rather than slap on a whole load and then try and tone it down.
The blush is £14 which puts it up there with a MAC type price point, but in fairness, it's a good formula and does the job just as well (certainly I've been sufficiently impressed with the blusher to try some of her other products. The eyeshadow pallets and lipsticks come in a range of simply beautiful, shimmery, bronzey colours that will look perfect in the summer, on the beach, or out for drinks in the evening).
Crucially, what differentiates Rosie's cosmetics from MAC and some other beauty lines is Rosie's range is not tested on animals. If the extra money has gone into employing alternative methods of testing then that's fine by me.
I'm off to try Alexa'sEyeko range now…
Autograph is available from M&S – in store and online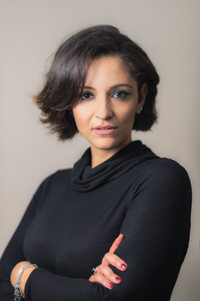 Natascha Lampert is a professional make up artist who trained in fashion make up at the Glauca Rossi School of Make up. She currently works freelance and works in fashion, and visual media, as well as offering make overs, bridal make up and tuition locally. For more information visit her company website www​.stel​laro​hbins​.com