The beauty of Bella Vou
This month three clients of the Bella Vou cosmetic surgery clinic in Tunbridge Wells share the fantastic results of their surgical procedures in their own words.
Anna,54, Concept facelift and necklift
​"I bumped into an old friend of mine recently and I was surprised that she looked years younger than when I'd last seen her. She confided that she'd had a Concept Facelift under local anaesthetic at Bella Vou a few days before. I was amazed at how natural her results looked and how quickly she had healed with no bruising.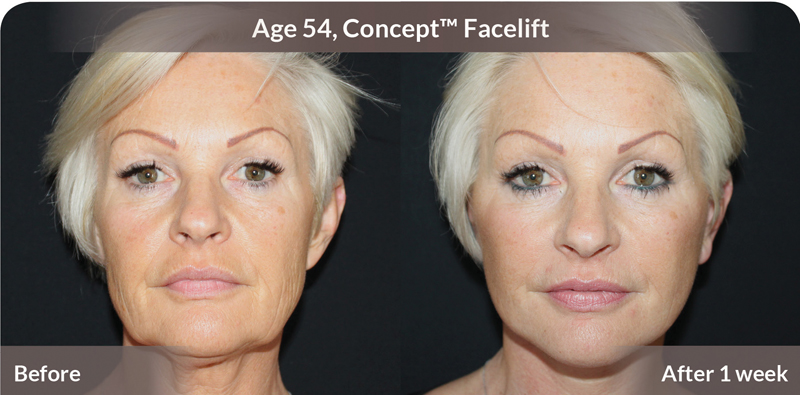 "I'd been researching various forms of facelift for several years, as I was keen to address my sagging jowls and jaw line. After seeing my friend's phenomenal results first-hand I booked a consultation with Mr Nakhdjevani without a second thought!
"The administration of the local anaesthetic was the only uncomfortable part of surgery for me; the actual procedure was a ​'doddle'. I spent most of the time chatting and laughing with Amir and my lovely nurse.
"Now I feel like a new woman and would highly recommend Amir to family and friends. The entire experience has been fantastic and I'm over the moon with my results, I feel so much more confident and happy with myself."
Louise, 47, Revision surgery
​"I was referred to Amir for major revision surgery following a botched procedure performed by another UK-based plastic surgeon. My original tummy tuck was an unmitigated disaster as I was left with ugly scars and a huge bulge in my pubic area, which was almost like having a third breast. Needless to say I was absolutely distraught with the results of my first surgery.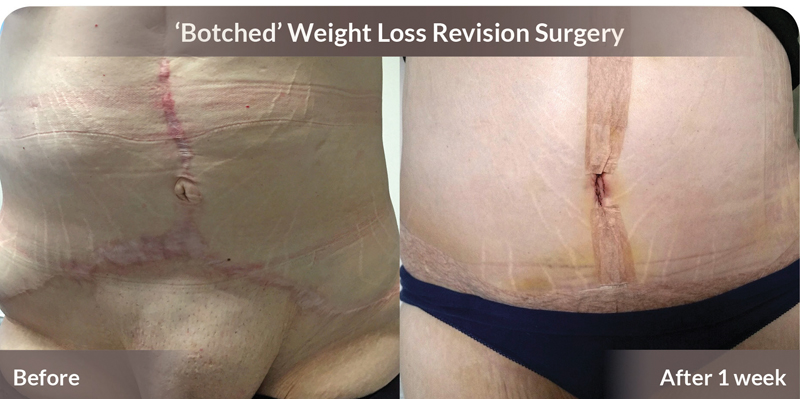 "I don't deny it was a big decision to choose a surgeon whose name I did not know, but I am so glad I chose Amir. He exudes professionalism and complete integrity, and I am so very grateful he agreed to take on my case as I was desperate to improve my mangled figure.
"The results of my tummy tuck revision are remarkable; thanks to Amir's skill there's barely any evidence of the original surgery. Amir has restored my faith in the plastic surgery world. When I compare my new body to how I looked before Amir worked his magic, the difference is like night and day. My biggest regret is that I wish I knew of him before I chose my original surgeon."
Leanne,36, Eyelid surgery
​"Although I am still young, my sagging eyelids have always made me look older than my years and I was sick of being told I looked tired even when I didn't feel it! I'd tried all sorts of non-surgical procedures to freshen up my eyes, but nothing seemed to work and I started to investigate surgical options.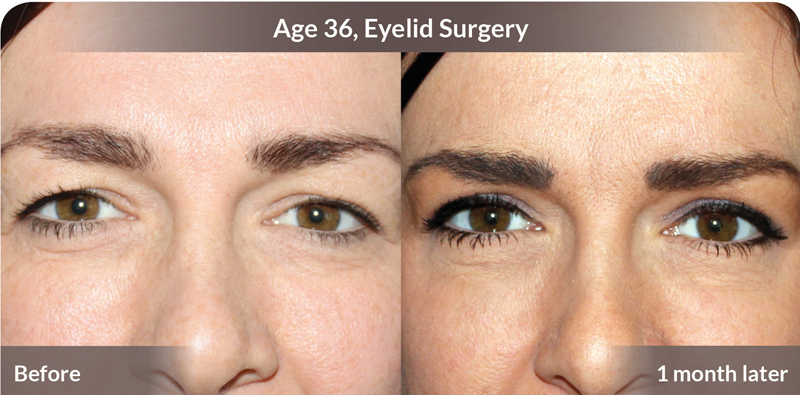 "After reading many positive reviews of Bella Vou on independent sites like RealSelf, Imade an appointment to see surgeon Rohit Seth. From the moment I arrived, I instantly felt at ease and the staff were all welcoming, friendly and professional. Rohit spent a lot of time with me, explaining the procedure fully and answering all of my questions. I felt really confident that I was in very safe hands.
"I cannot recommend Bella Vou's beautiful clinic, the staff or surgeons enough. I look in the mirror now and feel so much better about myself; so many people have commented on how well I look, without even realising that I have had surgery!"
To read more patient stories from real clients at the Bella Vou clinic visit www​.bellavou​.co​.uk/​p​a​t​i​e​n​t​-​s​t​ories or contact the clinic on01892 257 061 to enquire about cosmetic surgery procedures.