The cold weather is finally giving way to sunshine and summer is on the horizon. This means it's time to shed your winter layers and refresh your beauty routine, so you can emerge like a beautiful soft-skinned butterfly into the next season. Club Spa's Manager Lyndsey Jackson-Guy reveals the must-know beauty tricks for a rejuvenated you.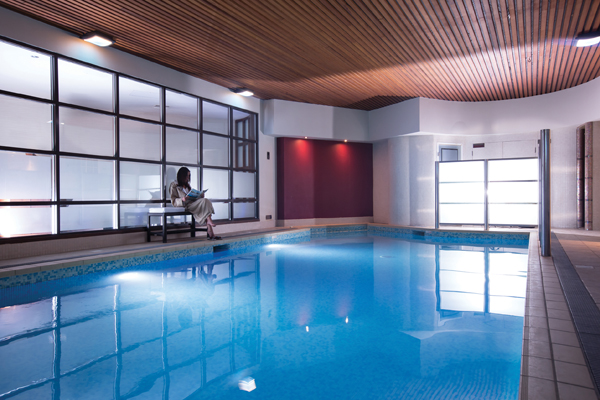 The Do's
Do use SPF even when it still seems like winter! Wind and sun are one dynamic (and evil) duo for the skin. So when freezing temperatures and biting winds have left your skin dry, agitated, and pretty much in the fetal position, UV rays have a clear shot at your skin. Using SPF lotion all year round will add moisture to your skin and make it less prone to lines and wrinkles. In the summer months.
Do keep things natural. Lotions using as many natural ingredients as possible are best as the skin can get very delicate during winter. Use a Herbal Steam room if you are looking to shed your winter weight. Herbal Steam rooms accelerate weight loss and a single steam session can burn as many as 600 calories!
Do exfoliate. Central heating and icy weather play havoc with your complexion, making your skin look dull and feel horribly dry. Using an exfoliating scrub can help to shed dead skin to reveal softer, fresher skin. The Ayurvedic Master Facial at the Club Spa includes deep cleansing and exfoliation.
Do look after your hair. It's not just your skin that gets neglected throughout the winter. During the colder months, hair can get dry and brittle from lack of vitamin D, so make sure you give your locks some love and attention once in a while too. For a natural remedy,the Salt Pool at The Club Spa contains essential minerals which can help to repair and protect damaged hair and make it shinier.
The Don'ts
Don't exfoliate too much as this can dry out your skin. This then can lead to the skin getting too oily as it tries to recover from being stripped. It is best to exfoliate your skin once a week.
Don't just wrap up under warm layers and forget about looking after your body and skin during colder months. Harsh cold weather drains out the moisture in skin, however a body lotion will rehydrate and rejuvenate this. The Rasul Mud Room at The Club Spa is known for its healing properties. The Rasul Mud will leave your skin feeling soft and renewed as it will detoxify your skin and improve the texture.
Don't stress. Massage is a proven powerful stress reliever which not only helps you unwind but can also help with long-term anxiety issues. The Shankara Bliss treatment at The Club Spa includes a face and scalp massage which aids relaxation – perfect for relieving stress. A happy person is a beautiful person.
Don't stick with the same products all year around. You may have found a moisturizer that works just fine in the summer. But as weather conditions change, so, too, should your skin care routine. Find an ​"ointment" moisturizer that's oil-based, rather than water-based for the colder months, as the oil will create a protective layer on the skin that retains more moisture than a cream or lotion. (Hint: Many lotions labelled as ​"night creams" are oil-based.)
The Club Spa is home to an Indoor Salt Water Pool with Hydrotherapy Bench and Thermal Suite, comprising a Salt Cabin, Herbal Steam Room, Sauna and Experience Shower to revive and invigorate. A soothing Relaxation Sanctuary offers four reclining beds with integrated headphones playing soothing music with fruit, herbal teas and magazines available.
The Club Spa, Green Street,
St. Helier, Jersey JE2 4UH, Channel Islands
For reservations please call: 01534 876 500
or visit www​.the​club​jer​sey​.com