The way forward for fitness and self defence in

2018
The fast-growing martial art of Brazilian Jiu Jitsu (BJJ)
Paul Bridges has a simple aim: To promote the fast-growing martial art of Brazilian Jiu Jitsu (BJJ) as a way to improve everyone's health and well-being. The 43-year-old has spent more than two decades studying BJJ, which was originally developed to enable weaker individuals to protect themselves against larger assailants.
The simple, yet highly effective, techniques include a wide variety of throws, joint locks and chokeholds that are used for both sport and self-defence.According to Bridges, a married dad-of-three, everyone that takes up BJJ finds themselves getting fitter, stronger and growing in confidence."This is a martial art that benefits people of all ages – from pre-school children to those enjoying their retirement," he says. ​"We have three generations of the same families training."

Bridges is a 3rd degree black belt and head instructor of the Gracie Barra Hastings Brazilian Jiu Jitsu academy, which has its own base in Earl Street – right in the middle of the town centre. He has worked hard to create a family-friendly environment and teaches alongside his wife, Ali Bayley, and James Creaser, who are both BJJ black belts."Many people are nervous about starting a martial art but they can be assured of a warm welcome if they step through our door," he says. ​"Everyone helps each other to improve."
The school, which is open Monday to Saturday, caters for all ages – from three-years-old to adults – and will soon be launching classes especially designed for the over-50s. As well as teaching people how to defend themselves, Bridges says BJJ is a fun way to lose weight, increase fitness, become more flexible, and make new friends."It also helps reduce stress and can give you a fresh outlook on life, while the friendships made on the mat will last a lifetime," he says.
Bridges is well placed to comment. An active competitor who has fought in World and European championships, his achievements including being ADCC British Open champion in his weight division."BJJ has given me so much in my life that I just want to share it with as many people as possible because it strikes the perfect balance between sport and street-ready self defence," says Bridges.
Gracie Barra Hastings is affiliated to the international Gracie Barra organisation, which has more than 700 schools around the world.
To find out more give Paul Bridges a ring on 07967 659867 or visit the website: www​.gra​ciebar​ra​hast​ings​.com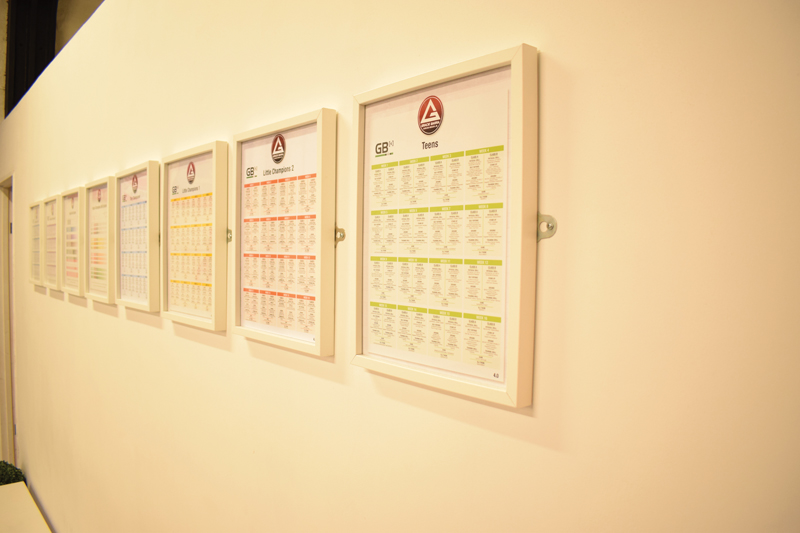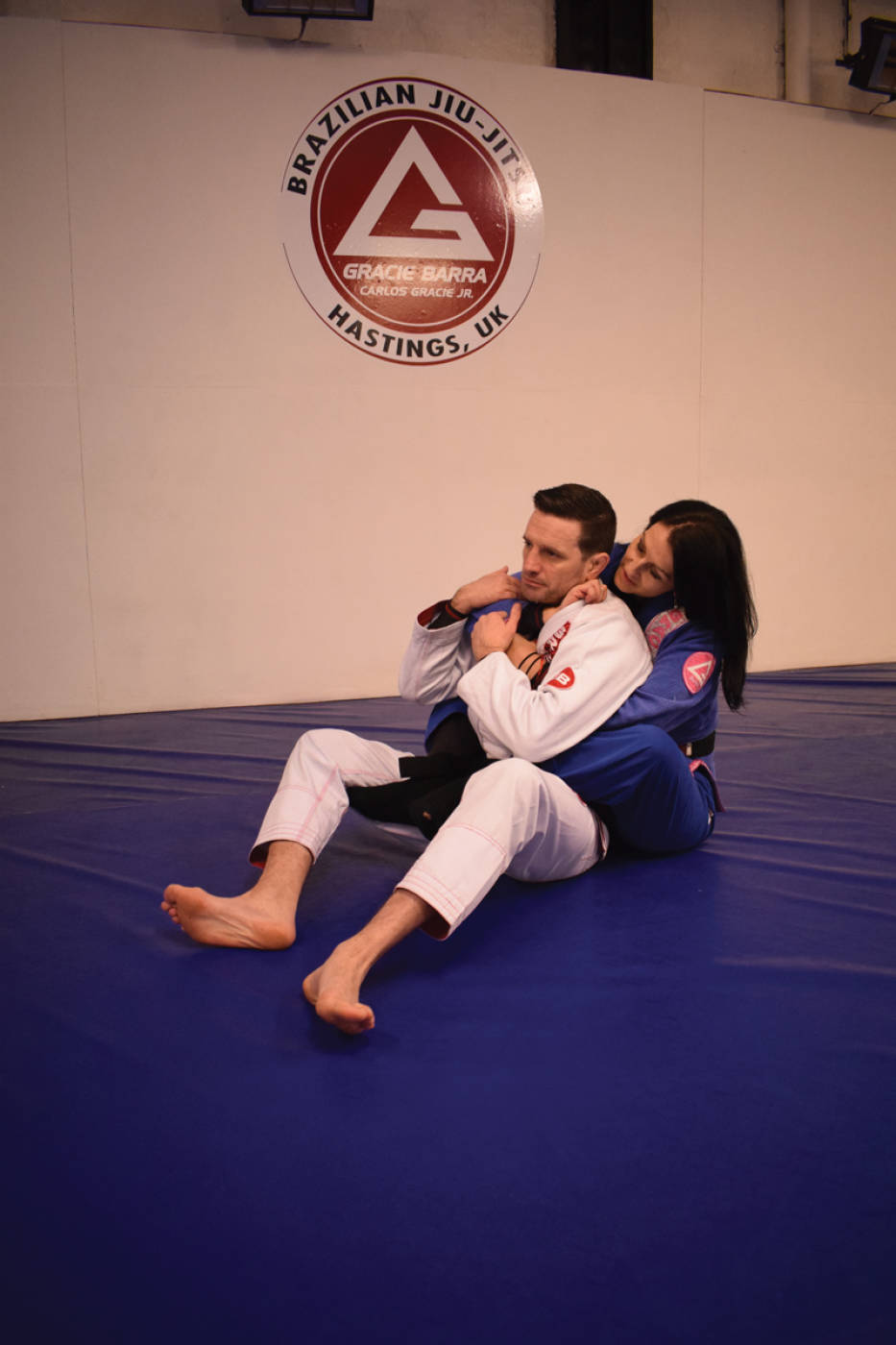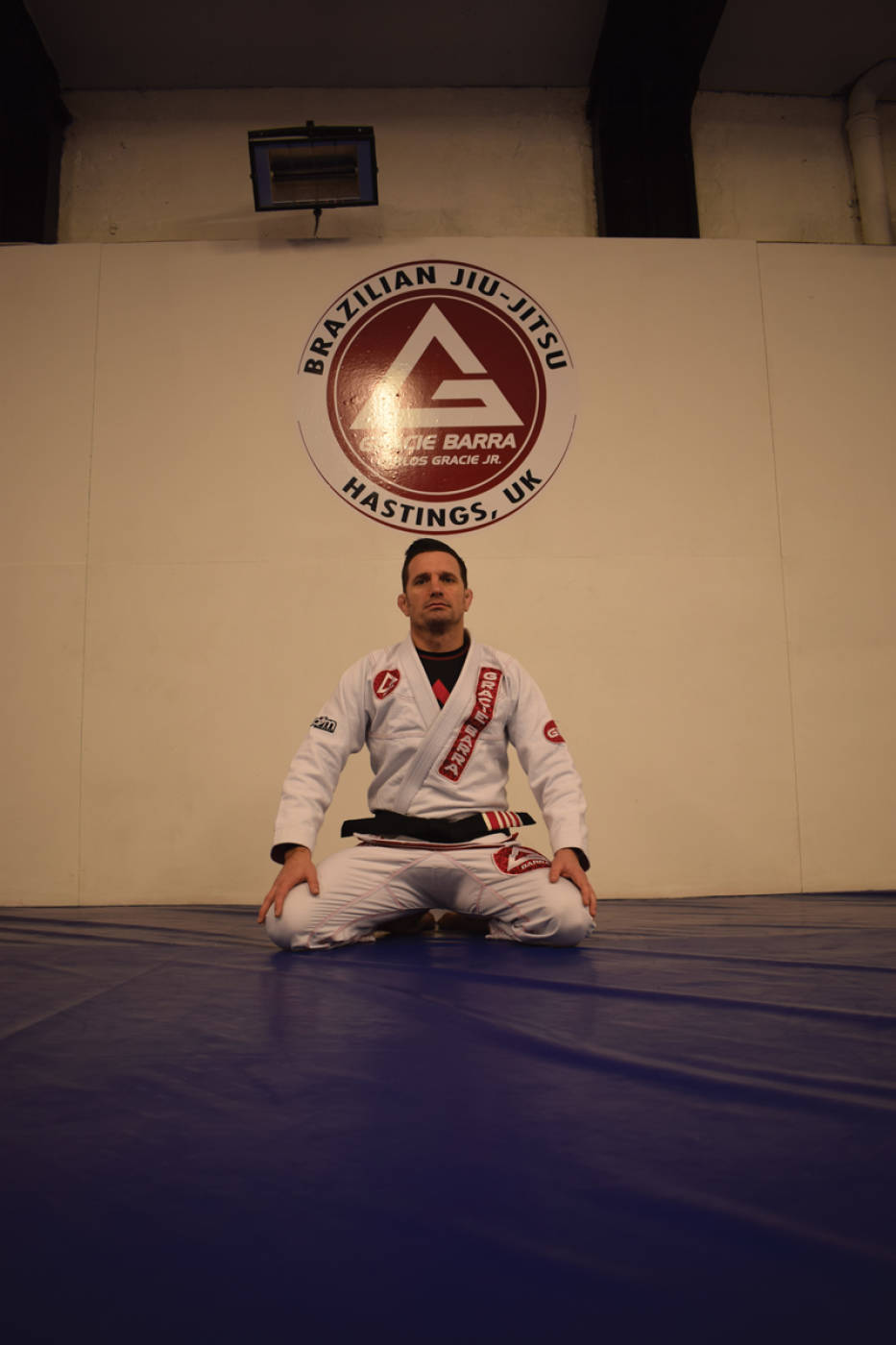 Photo credits
Above: Dan Hicks
Group: John Rose