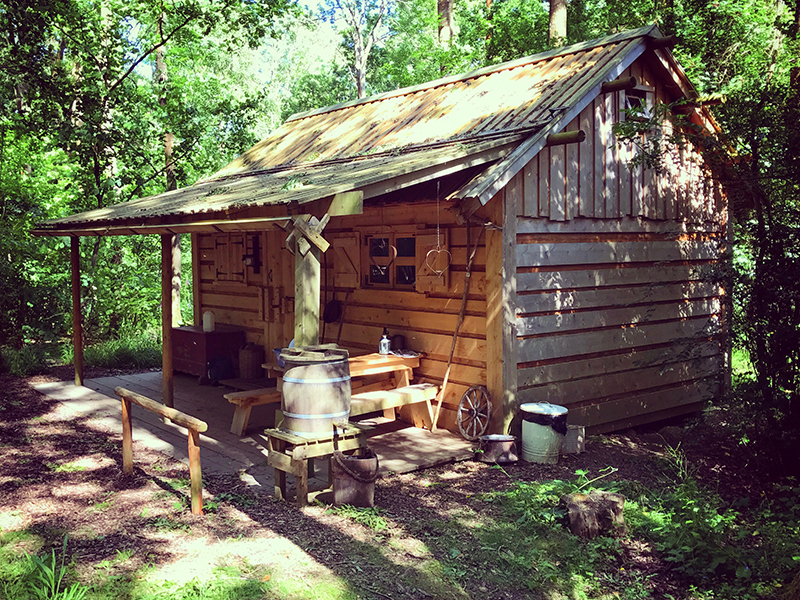 Forest Garden Shovelstrode offers luxury accommodation in 4 x cabins and 2 x yurts within in a secluded ancient woodland near Ashdown Forest, Sussex. There are also a number of woodland craft courses, therapies and retreats available for guests to book on to if they wish.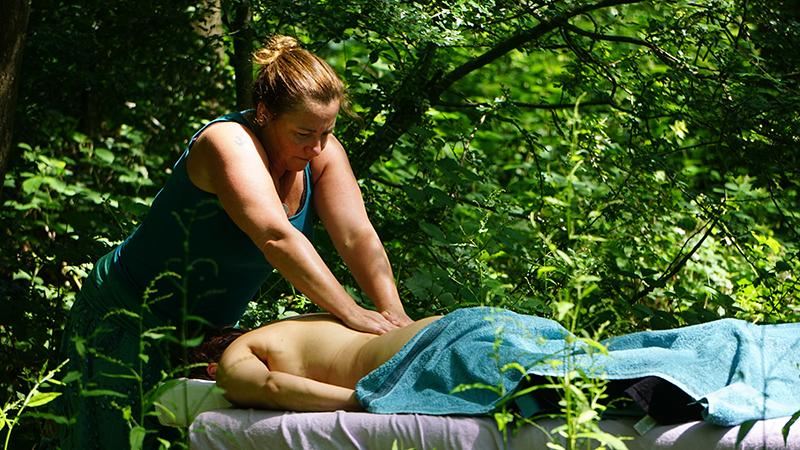 Over the years owners Charles & Lisa Hooper have welcomed many tired and weary guests. However when guests are being walked down to their yurt or cabin, meandering through the ancient woodland and being completely immersed in nature, there is an almost immediate and noticeable change in their alignment. After only a few hours in the woodland the stresses and strains seem to lift. People have remarked at how their sleep and mood has greatly improved. Seeing the big smiles on the many faces after a couple of days in the woodland lead Charles & Lisa down a path of exploration into the very real benefits of being within a forest.
Humans possess an innate tendency to seek connections and develop an affinity with nature and other forms of life. This love of life is called Biophilia, taken from the Greek meaning for ​'love of life and living systems' and it was coined by German born, American psychoanalyst and philosopher Erich Fromm [1900 – 1980]. After Fromm's death, the evolutionary biologist and Harvard professor Edward O. Wilson adopted this term in 1984 and believed that because we evolved in nature, we have a biological need to connect with it.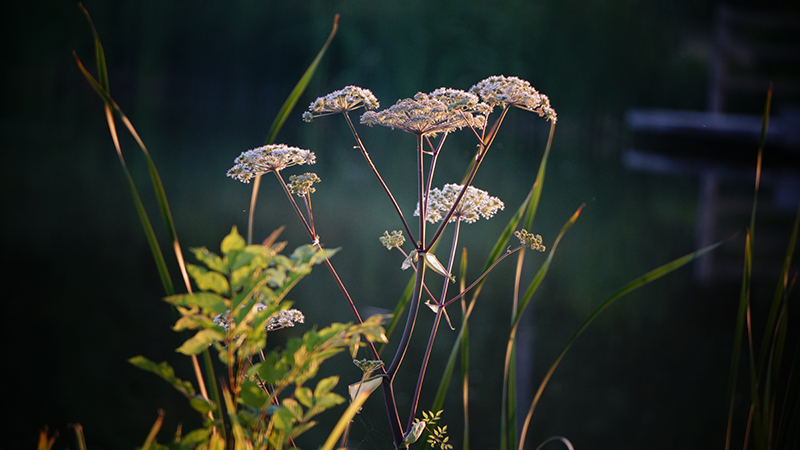 We all know that nature makes us feel good, though we are seemingly unaware of the power of nature or of our inherent desire to be surrounded by it. Many people have written books and poems about it, Syliva Plath, Philip Larkin, Rudyard Kipling for example. Artists such as Van Gogh, Monet have painted nature in all its different forms. Being in nature can restore our mood, give us back our energy and rejuvenate us. But perhaps in our turbo driven, technology led lives we have forgotten about this very valuable resource that we have at our disposal.
Forests are often referred to as ​'the lungs of the earth'. They are vital to our existence and wellbeing in so many ways. They help produce oxygen, purify our water and also help prevent flooding and erosion. They provide us with food and clothing. They provide materials for tools and building shelter, houses and temples. And since the beginning of time forests have helped heal our wounds and cure diseases.
Shinrin-Yoku is a term created by Akiyama, the Director General for Japanese Ministry for Agriculture, Forestry & Fisheries in the 1982. It literally means ​'Forest Bathing'. There has been much scientific research into the very real health benefits for humans of being within a forest.
Forest bathing is the practice of immersing ourselves in, or slowly passing through a forest or woodland. It affects all the senses and, as we breathe deeply, the essential oils of the trees (phytoncides) are absorbed by our body. This has a profound effect on positive feelings, stress hormone levels, sympathetic nervous (fight or flight) activity, parasympathetic nervous (rest & recover) activity, blood pressure, heart rate and brain activity.
Forest bathing improves our immune system by increasing the number of natural killer (NK) cells. NK cells are a type of white blood cell that attack and kill unwanted cells. They do this with the help of anti-cancer proteins: perforin, granulysin and granzymes. These proteins drill holes in cell membranes and this causes the target cells to die. People with higher NK activity show a lower incidence of diseases such as cancer. Research in Japan showed that Forest Bathing increased NK cell activity by 53.2%.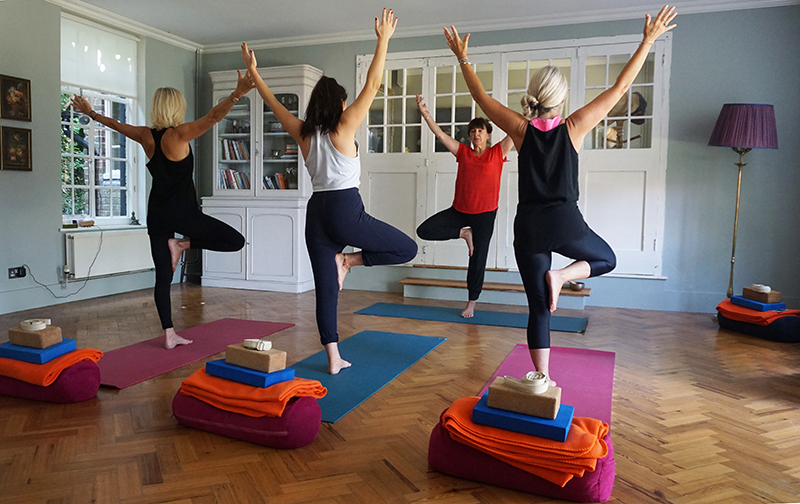 Charles & Lisa have now teamed up with local yogi Julie Bickerton to create a programme of yoga along with beneficial time spent in an ancient woodland (shinrin-yoku) whilst staying in one of the beautiful yurts or log cabins based on two people sharing.
Julie has trained with different yoga teachers over the years including Jason Crandell, John Stirk and Simon Low. She moved to Hartfield about a year and a half ago after a lifetime in London and began running one to one yoga teaching and private yoga retreats from The Yoga Hub, in Hartfield, Sussex.
Julie had begun to wake up to the changing seasons and started integrating her teaching of yoga with the energies of each season. Waking up the senses, being present in the moment, becoming sensitive to the nature of transition and strengthening a sense of connection to self, others and the environment is central to the practice of yoga and forest bathing.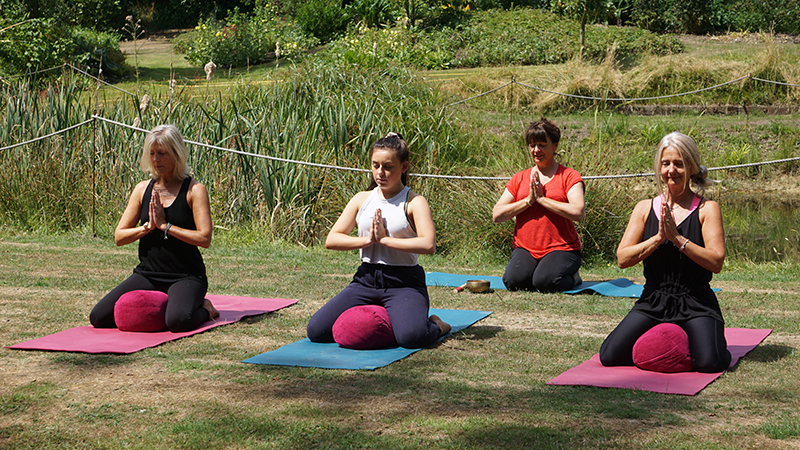 The first Yoga and Forest Bathing retreat will take place between the 3rd and 5th October 2018. Guests will be overnighting in either a yurt or a cabin in the woods at Forest Garden Shovelstrode. There will be time to forest bathe, meditate or just sit and contemplate in the ancient woodland or beside the beautiful wildlife pond. Holistic massage treatments can be also booked by our guests to enhance their level of relaxation.
The Yoga sessions will be held at The Yoga Hub in Hartfield in a spacious, well equipped dedicated yoga studio. Over the 2 days, a total of 10 hours of heart, body and soul nourishing yoga will be practiced.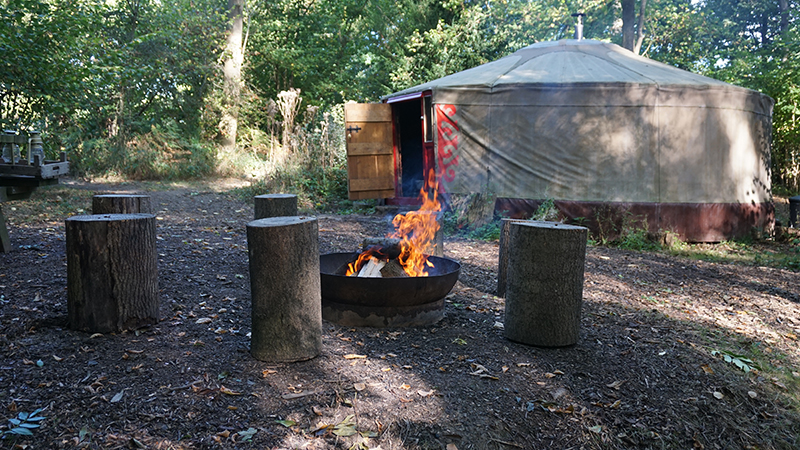 A delicious home cooked breakfast and supper will be served at The Forest Garden Café, and a light lunch will be provided at The Yoga Hub. All meals will be prepared with locally grown organic seasonal produce.
Places for this retreat are limited – so early booking is advisable!
For further information please visit:
www​.forest​gar​den​.info/​c​o​u​r​s​e​s​/​y​o​g​a​-​a​n​d​-​f​o​r​e​s​t​-​b​a​t​h​i​n​g​-​r​e​t​r​e​a​t​-​d​etail
Forest Garden Shovelstrode, Shovelstrode Lane, Ashurstwood, Sussex, RH19 3PH
Tel: 07956 851 458. Email: info@​forestgarden.​info. www​.forest​gar​den​.info