In the run-up to Christmas, most of us will overindulge in the many treats that this merry season has to offer – much to the detriment of our health and waistlines. But don't worry, there are ways that you can enjoy all the festivities without piling on the pounds and lowering your immune system.
Stay Active
With bitter winds and a TV schedule full of Christmas specials, it can be all too tempting to spend most of your time cosied up on the sofa. If you begin to feel yourself fall into this pattern, put on your warmest coat, slip on some woolly gloves and take a brisk walk. Keeping your body moving will boost your metabolism and energy levels and help you burn off those extra calories.
Monitor Your Drinking
Our unit consumption can quickly mount up over the holiday season – mulled wine on Christmas eve, Buck's Fizz with breakfast, a Bailey's after dinner (not to mention all our regular favourites at the Christmas office party).
Keep track of your drinks by logging them on your phone. The Drinkaware app, for example, allows you to monitor both your units and your spending with just a few clicks.
Top Tip: Drink one glass of water for every alcoholic beverage you drink. Not only will this cut your alcohol consumption by half, but it will also keep you hydrated. Goodbye, Holiday Hangover!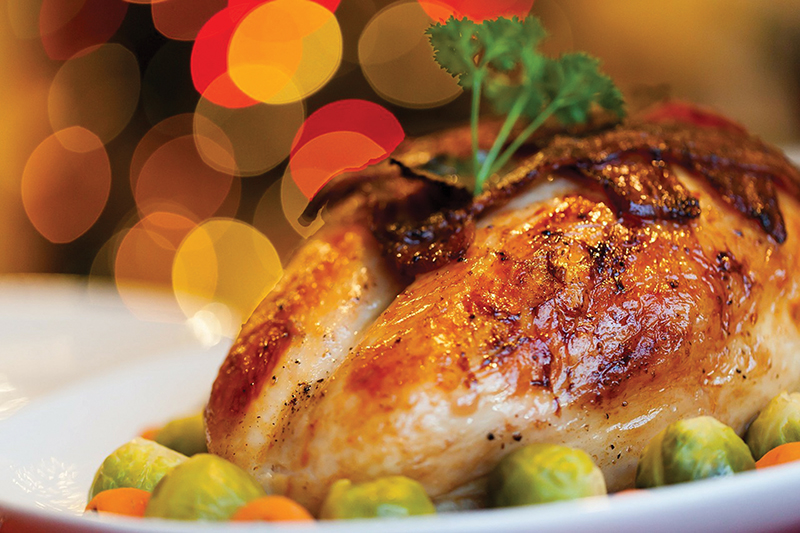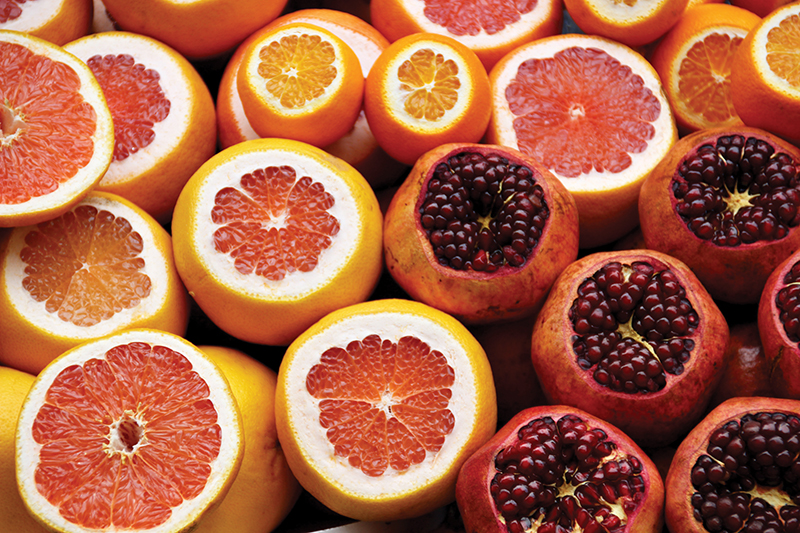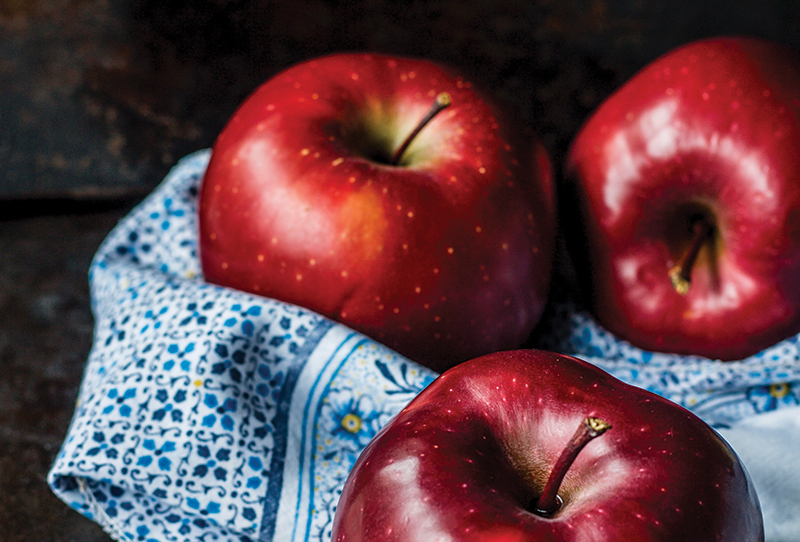 Healthy Christmas Dinner Swaps
Now to the main event: The Christmas Dinner
Most Christmas feasts are made up of roast turkey, stuffing, pigs in blankets, crispy roast potatoes and finished with a Christmas pudding spectacle, involving a generous splash of brandy and an open flame. Not the healthiest combination.
To make your Christmas dinner a little less calorific this year, try making these small alterations:
Turkey: Pierce the skin of your turkey before putting it in the oven, this will allow any excess fat to drain out when cooking.
Stuffing: Choose fruit or chestnut-based stuffing over meat stuffing, as these contain less fat.
Potatoes: Bake your potatoes instead of roasting them for a healthy alternative. If, however, you can't bear to part with your crispy roast potatoes, cut your spuds into larger chunks and lightly brush with oil.
Custard: Serve your Christmas pudding with yoghurt or low-fat custard.
Cranberry sauce: The jars of cranberry sauce we see on the shelves are packed full of sugar. If you can, make your own and sweeten with agave syrup.
Eat Seasonal Fruit
Feed your body the vitamins and minerals it needs to maintain your immune system by snaking on the delicious selection of fruit that this season has to offer. Apples (particularly Bramley apples), pears, bananas, satsumas, grapefruit, cranberries, dates, pomegranates are all at their best in the month of December.
Written by Samantha Allaker