What a wonderful summer we have experienced this year; I spent much of it outdoors and especially on the deck of my barge, watching the world go by on balmy evenings, staring at the mesmerising glitter from the sun on ripples of water on the Thames as it set over Chelsea Harbour. How lucky.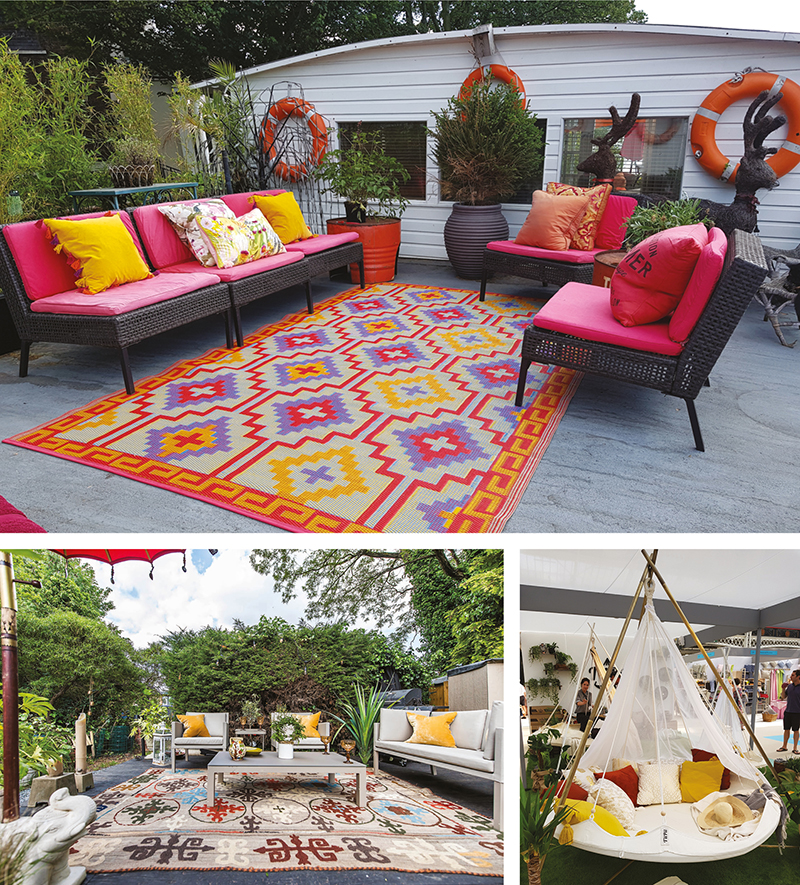 But it really did make me think how we just don't use our outdoor spaces enough. We could add rooms to our homes by creating outside living rooms, kitchens and dining rooms. That is real living in my mind.
As an interior designer, I am often asked to continue my designs through to the garden by my clients who aspire to a flowing design from indoor living space to garden. Well, I am delighted to help, but I am the first to admit that I am no gardener and therefore not an expert in planting, and full garden design. However, I do love creating an outdoor living space that also requires plants and flowers in keeping with the design.
You will probably be wondering why I'm discussing gardens at this time of year, when we are packing our garden furniture away, closing our doors and turning our heating back on as winter is just a breath away.
Well, I think it is a fantastic time to be planning for our next summer, which, as we have seen in recent years, arrives earlier and earlier each year, with some gorgeously warm weather baking us as soon as March. How practical then, to look ahead, with time to think about designing your new room – that is….the garden/terrace/patio – no matter how large or small your area may be.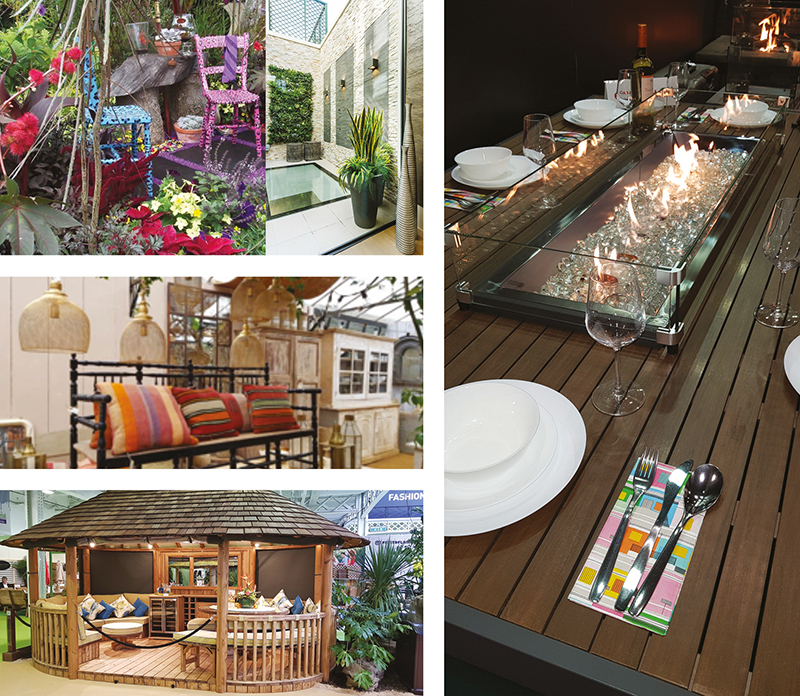 For those of you lucky enough to have one of the above outdoor spaces, here are a few tips….
What is your budget?
• You can't do much without funds, but even with very little, it's possible to come up with a lovely design.
• There are auction rooms where you can find the most inexpensive furniture, and large plants.
• There are also online sites (plenty of them) where you can find great bargains.
• Ikea is a fabulous place for garden furniture and soft furnishings; it's a store I use often, although I prefer to mix in other items to create more of a unique look.
For those who want the Rolls Royce of furniture, there are a plethora of companies offering amazing comfort and style for the garden.
I recently saw a super modern day ​'hammock'. This type of swinging bed is becoming ever more popular. There are a range of styles, quality and therefore prices. I nearly fell over when I saw the price of the ones below, but gosh, I loved them – note to self….lots of room needed for these!.
What is your style?
There are several factors that will guide you towards the look you want to achieve:
• What would you like – look at various designs to see what makes you smile. Take into account your desired colour scheme and the ​'look' may want to create – modern, Moroccan, country cottage. Use the online app ​'Pintrest' as an excellent library source of images. You will find almost every style, colour and design to help and inspire you.
• What is your outside space – country cottage or modern roof terrace? Does your space have it's own design alread_y that you would want to work with?
• Do you have existing garden furniture?. Think about how you can create a new look for next season by using the same items.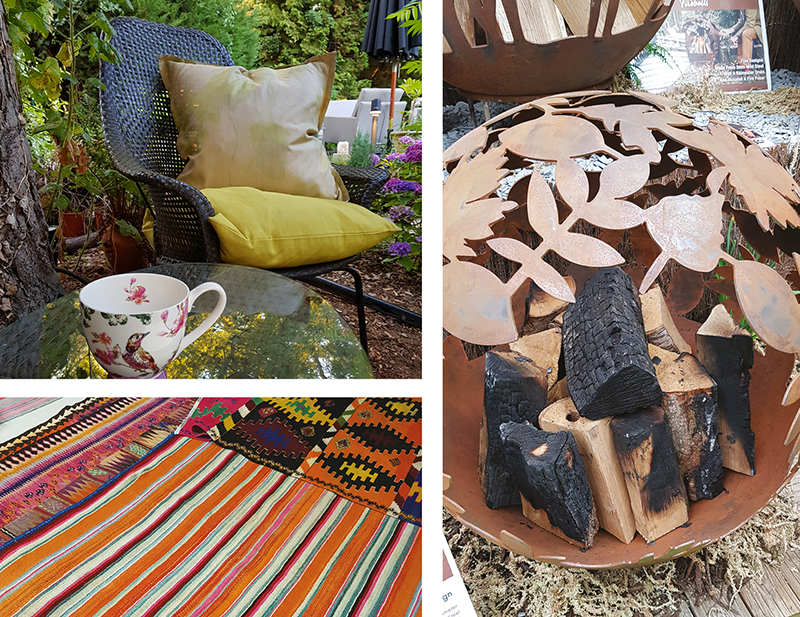 What would be your wish list in the space?
• The most important element is seating. How many would you need to seat and do you have the space for it?. Get creative with poofs and beanbags if need be.
• Have you thought about lighting or sound, such as using bluetooth speakers. If not, then you will need to think about electricity supply and wifi/bluetooth. Have you given any thought to an outdoor screen for TV/movies etc… There are some super products on the market these days that deal with the glare of the sun.
• As already mentioned, you may require irrigation, and will therefore need an outside tap.
• If you have a roof terrace, you may have issues around pots, irrigation etc – so always check your lease.
• Do you need shade? If so, then work out the best way of creating it – perhaps with parasols, pagodas, and even sail sheets. If you have the space and budget, what about a little summer house?
• Dining. Do you have room for a dining table and if so, how large?
• Fire. Can you have an open fire and if so, do you want one? They are great for those pyromaniacs like me who become transfixed, watching dancing flames at night, and for those cooler British evenings, it's cosy too!
• What about a BBQ? I always feel it's a must-have for entertaining. But you could go further and have an outdoor oven!
Finally:
The little things count!. So please don't scrimp on cushions – they are the basis for comfort, colour and style.
Make sure you start to think about the colour scheme overall – coordinate the cushions with parasols. They can either match or contrast, but one thing is for certain, they will need to compliment your garden colour scheme – so your choice of flowers is also critical (or the other way around if you already have the garden planted).
I love rugs. If you have a deck, or paving, they are a super way of softening the area. Choose lightweight, thin woven kilim style rugs. There are even plastic rugs on the market now that you can leave out all year round.
Also, don't forget outdoor ornaments such as lamps, candles etc.. There is nothing nicer than an evening fire, except maybe candles, as they will create a lovely outdoor space that can still hold it's own in style, at night.
Armed with your notes, a vision (hopefully) and budget, you will be all set to start shopping and creating your unique space.
Good luck and see you next year in your new room…