Antique design receives award for innovation for British heritage brand Burleigh
Burleigh's Regal Peacock, a pattern originally created in 1913, has just been honoured as Tabletop Innovation of the year by Housewares Magazine.
Laurie Marrington of Housewares Magazine said, ​"There had been a high number of entries this year and competition had been stiff but ultimately Regal Peacock was chosen from a final shortlist of four other designs in the category."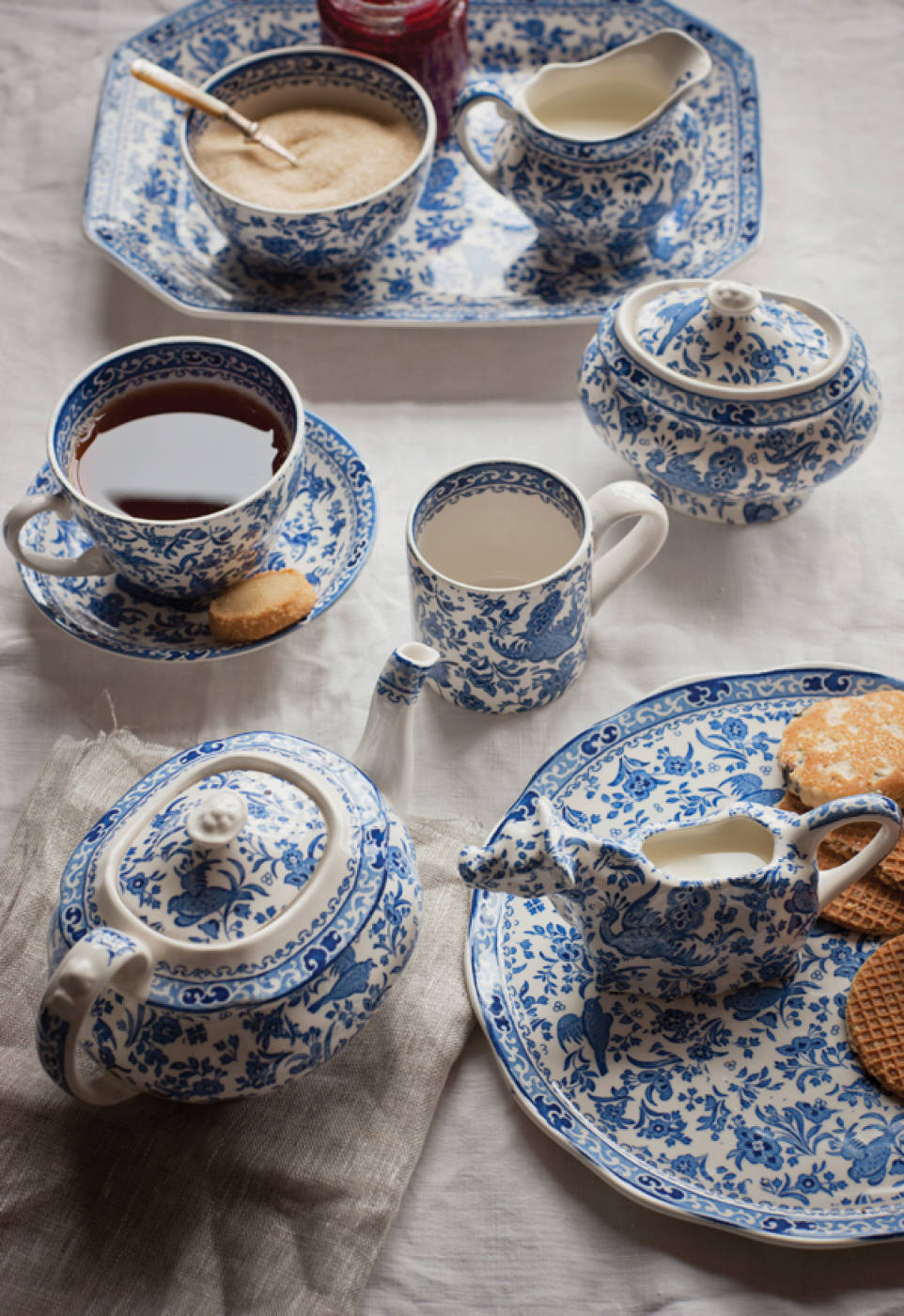 The first examples of this pattern were presented to HM Queen Mary, who much admired the design and, in keeping with tradition, a large jug decorated in Regal Peacock was also presented to HRH the Prince of Wales when he visited Middleport Pottery, the home of Burleigh, in 2013, one hundred years later.
"This was the moment of inspiration behind the re-birth of Regal Peacock, says Sebastian Lazell, MD of Burleigh. He continued, ​"it was a moment of symbolism, an antique design with a royal connection being presented to the future King. It seemed a good time to revive the design and share it with future generations."
"Bringing back such an old design presented Burleigh with a number of issues," Lazell said. ​"The simple answer would be to scan the design on a computer and recreate it by modern methods. We felt strongly that this wasn't the Burleigh way and the original artistry of the pattern and its subtle tones would be lost. We knew this was a major investment financially and in time, but just like the Slow Food movement, people are waking up to the fact that traditional, hand made British pottery which is heavily reliant on craft skills is a product worth waiting for. I am delighted to see that the award judges felt we were right!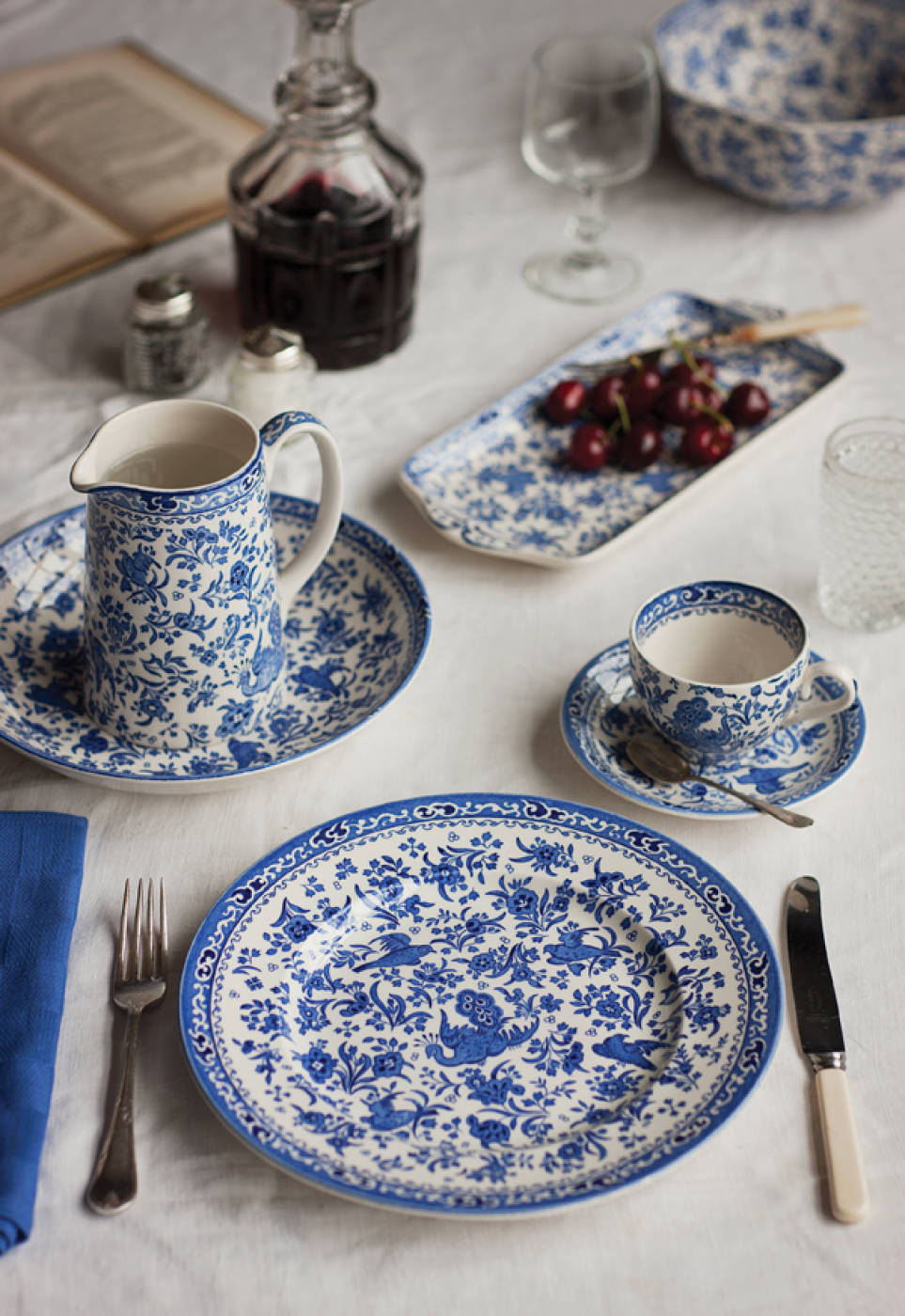 In order to revive Regal Peacock master engraver Christopher Glendinning was brought out of retirement to create a new engraving for the design. The copper roller was engraved by hand and took a staggering 1911 hours of work to complete. This works out at almost one whole year's continual work.
Many different tools are used, each one gives a different effect and means that designs created this way have subtle shading which modern methods loose.
Burleigh has been hand crafting ceramics in the heart of the Staffordshire Potteries since 1851. Continuing to use time honoured craft skills, each piece of Burleigh ware passes through the hands of 25 skilled craftsmen and women from clay to cup.
Burleigh is housed in the historic, grade II listed Middleport pottery, which has been its home since 1889.
Burleigh Regal Peacock can be seen at
www​.burleigh​.co​.uk