APL

Avenue at

BBC

Gardeners' World Live Winners announced
Following the successful launch at BBC Gardeners' World Live last year, the APL Avenue Competition, run in conjunction with The Association of Professional Landscapers (APL), will return to BBC Gardeners' World Live 2017. The competition is an opportunity for contractors and designers to feature as one of five gardens which are inspirational, aspirational and relatable, at BBC Gardeners' World Live 2017.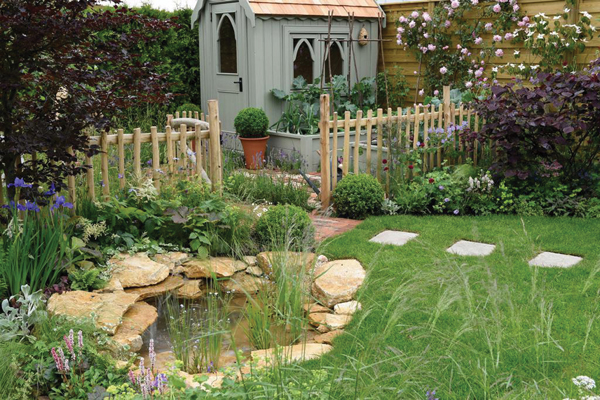 The five gardens within APL Avenue give visitors the opportunity to witness first-hand what can be achieved in a small space when engaging the skills of professional design and build. To ensure top-quality design and construction each garden will receive a contribution towards the build. Marshalls and Veolia are both garden product suppliers, with Marshalls supplying products from their domestic range and Veolia supplying Progrow compost. Landscapers will share a breakdown of costs with visitors to give a greater understanding of the costs of a garden build.
The five finalists for the 2017 competition are:
• Artemis Landscapes (Kent) designer Viv Seccombe
• Lanwarne Landscapes (Hertfordshire) designer Martin Lines
• Living Garden Designs (Lancashire) designer Peter Cowell
• Big Fish Landscapes (Herefordshire) designer Cherry Carmen
• Pro-Gardens (Oxfordshire) designer Jamie Langlands
Applications, all from APL Members, were extremely strong. The selection panel, comprising of Adam Frost (Adam Frost Landscapes), Lucy Hall (Editor, BBC Gardeners' World Magazine) and Andrew Fisher Tomlin (Fisher Tomlin and Bowyer), all commented on the high quality of the applications, especially that of the five winners who now go forward to create their gardens and inspire an expected audience of 90,000 visitors in June.
James Lanwarne of Lanwarne Landscapes was the winner of BBC Gardeners' World Live's Beautiful Border competition 2016, is now progressing to be one of the APL Avenue designers in 2017. James says ​"We loved being part of the BBC Gardeners World Live show last year and to come back this year with a show garden is a major step forward for us. The competition allows us to show case our high level of workmanship. It represents high quality landscaping and design which is our passion and what we are all about."
For more information on the finalists and their initial garden designs, visit www​.land​scap​er​.org​.uk
BBC Gardeners' World Live takes place 15 – 18 June at The NEC Birmingham.
For more Show information visit www​.bbc​gar​den​er​sworldlive​.com