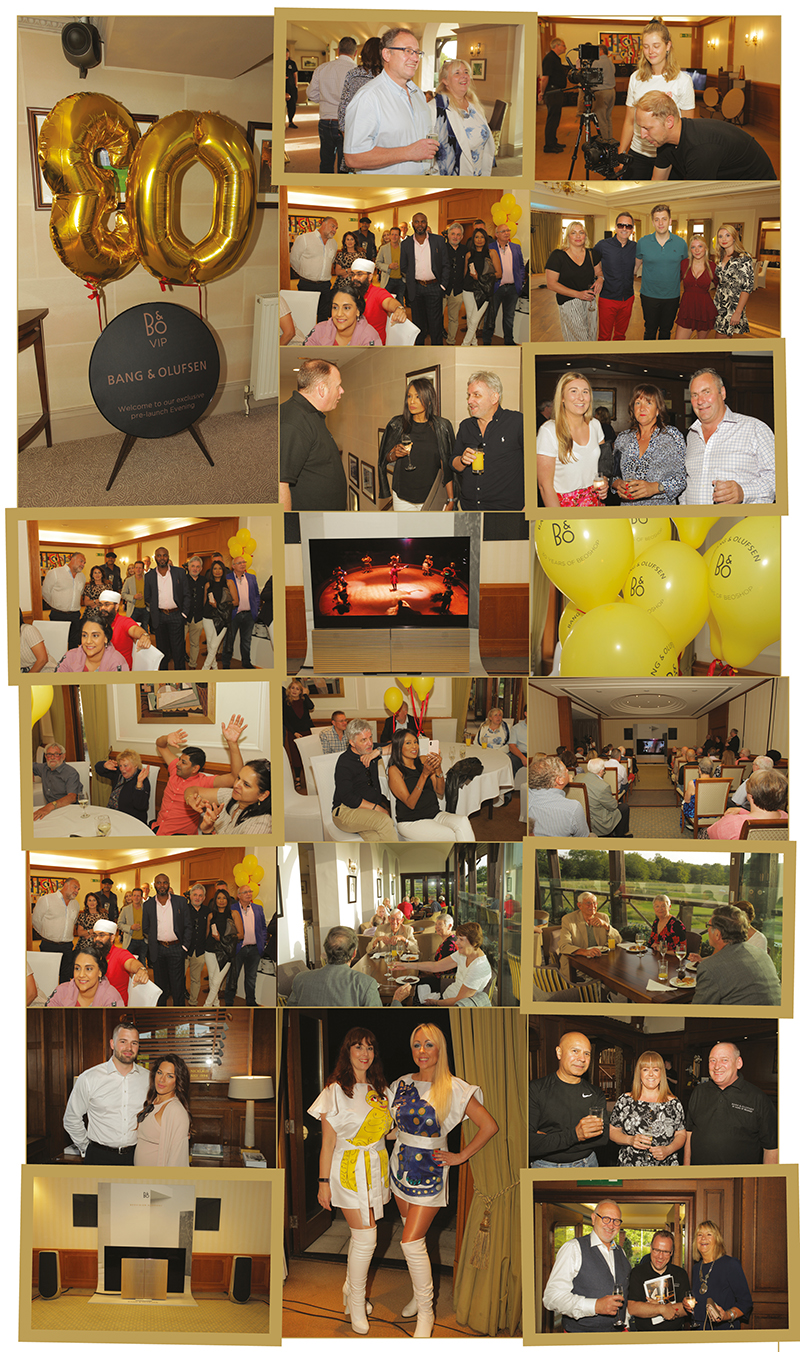 The UK's first customer demonstration of the latest television from Bang & Olufsen coupled with fantastic live entertainment ensured that the Beoshop Group's 30th anniversary event was a night of perfect harmony in more ways than one.
The Group, which operates Bang & Olufsen showrooms in Bexleyheath, Cambridge, Tunbridge Wells and Maidstone, unveiled the forthcoming 77-inch BeoVision Harmony television at a special VIP ceremony hosted at the prestigious London Golf Club, near Brands Hatch in Kent. Also delivering a superb level of sound was an ABBA tribute band.
Guiding the Group's 100 guests through the new BeoVision Harmony, which officially launches in October, was Steve Devonshire, Bang & Olufsen EMEA Training Manager. With over 41 years' experience of the esteemed audio-visual brand, Steve was the perfect host to guide customers through the new television – the exclusive preview revolving round the demonstration of one of only five prototype BeoVision Harmony TV sets in the whole world.
So impressive was the prototype BeoVision Harmony that orders were taken on the night, while one lucky guest left with a Bang & Olufsen smart speaker worth £2,500 after having her ticket pulled first from a free prize draw.