h2. Black to the future with Pelipal Bathroom Furniture
Bathroom design doesn't get more sophisticated than the freestanding Solitaire 7020 from Pelipal and black is the way to get the look. Innovative LED lighting options create the ultimate ambience for those nights that you want to stay in. Black bathroom cabinets do not have to be Uber minimalist, they work perfectly with the soft lines of curved cabinetry. The 7005 range by Pelipal offers the perfect combination of colour and shape and freedom in a bathroom.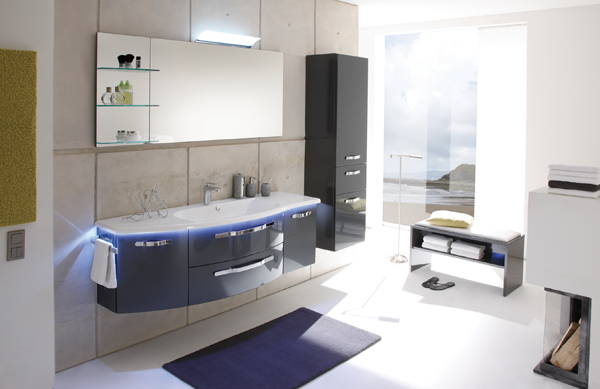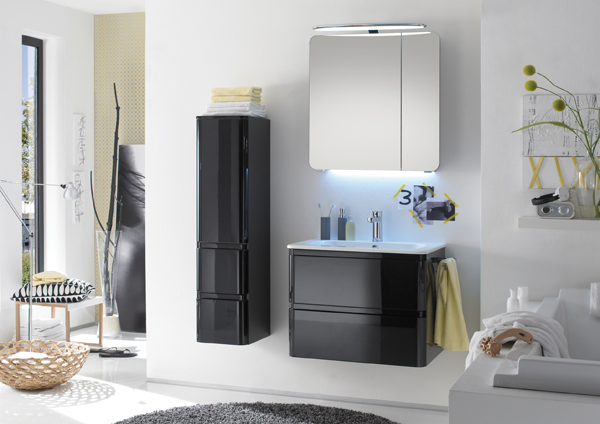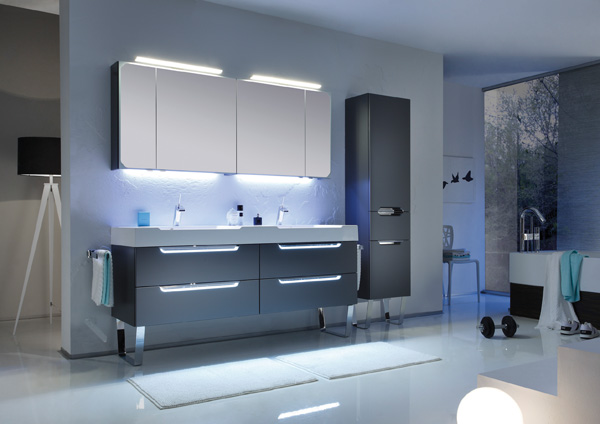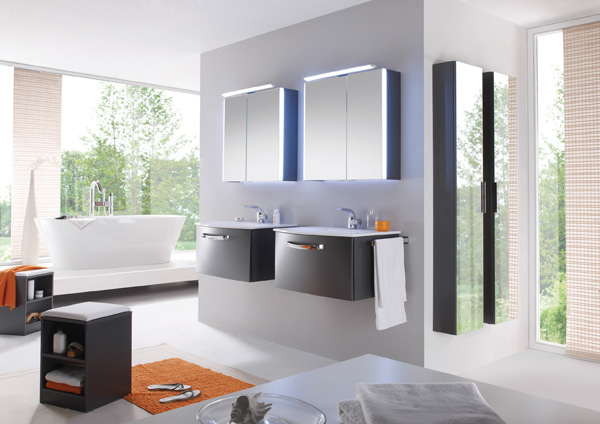 There is nothing like a bit of Monochrome to create an updated retro feel to a contemporary bathroom design. The black fronts in the 7010 range from Pelipal is the perfect partner to modern mirrored cabinets. Pelipal offers a multitude of cabinet options, either handleless or with handled fronts. There are optimised internal storage solutions, and drawers are fitted with soft motion technics. Single and double mineral marble washbasins are available. The Pelipal collection features motion sensor, energy efficient LED lighting, including the innovative LEDplus in the latest mirrors and mirrored cabinets.
InHouse Inspired Room Design represents Pelipal in the UK.
01661 842304. www​.inhouseltd​.co​.uk, www​.peli​pal​.com