Design studio Joynout launches Daydream
Design studio Joynout launched Daydream, a minimalistic, multi-functional seat, at this year's Salone del Mobile, Spazio Ventura Lambrate XV. Currently on view, the sculpture like seat, inspired by the lemniscate (symbol for infinity), offers users new and unexpected ways of sitting, lounging and interacting. Designed by Assaf Israel as a continuation of the D&A seating system, the seat enables the user to lounge in an incline position, promoting a relaxed and meditative state. Joynout launched the Daydream in ten different colours, with potential for more in time.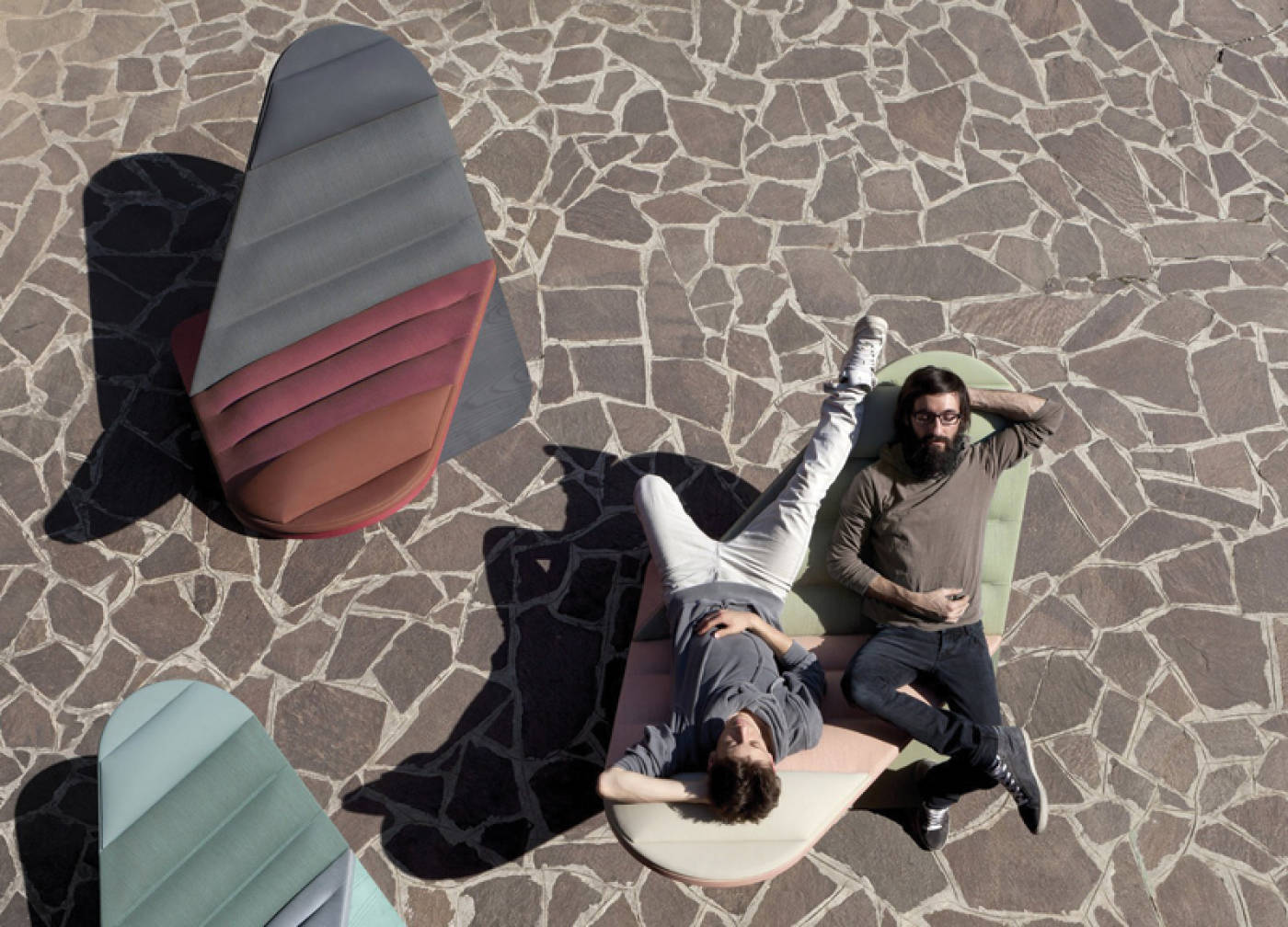 Made in Italy from high quality, durable materials, the Daydream is intended for both public and private spaces and seats up to two people comfortably. The seat is formed by two interlocking identical cushioned panels, creating an object that has no clear beginning or end. Through its simplicity, the form of the Daydream evokes something boundless and eternal. The frame of the Daydream is made from timber, the textiles are by Kvadrat and the removable head cushion makes for easy cleaning and maintenance.
Created in reaction to the current trend of perpetually moving forward, the Daydream is inspired by the human experience, encouraging users to disengage with external distractions and find themselves in the space. When seating two however, the Daydream promotes interaction by creating a synergy between the users. In an alienated world, the Daydream aims to bring people closer to one another.
Also on display at the Joynout exhibit in Milan is the brand's Tipi Shelf, a nomadic inspired versatile furniture item that can be used as a desk, bookshelf and shelving unit.
"The Daydream is not just another bench, nor a seat nor a chaise-longue – it's a perception. We want visitors at the exhibition to be able to feel, in an unmediated way, the sensation that our product provides- that for several minutes they are able to connect to themselves and to other users, just as we intended. Surrounded by ambient music, especially composed by Noam Ben Shabat for this installation, users are able fully enjoy this innovative way of lounging, gaining a new perspective to the meaning of ​'living in the moment'," Assaf Israel, Founder of Joynout.
The DayDream meets all appropriate flammability requirements for seating.
Dimensions: 162cm Length x 138cm Width x 96cm Height
www​.joy​nout​.com