Edition
"Well-designed and well-made products that will sit well in the eclectic interiors that are so popular at the moment."
Edition opened in Hastings in November 2015 with the aim of showcasing products from small designer-makers alongside the best of more commercially available brands. Occupying the ground floor of an early-nineteenth century building in George Street, the shop is a great addition to the independent retail scene in Hastings Old Town.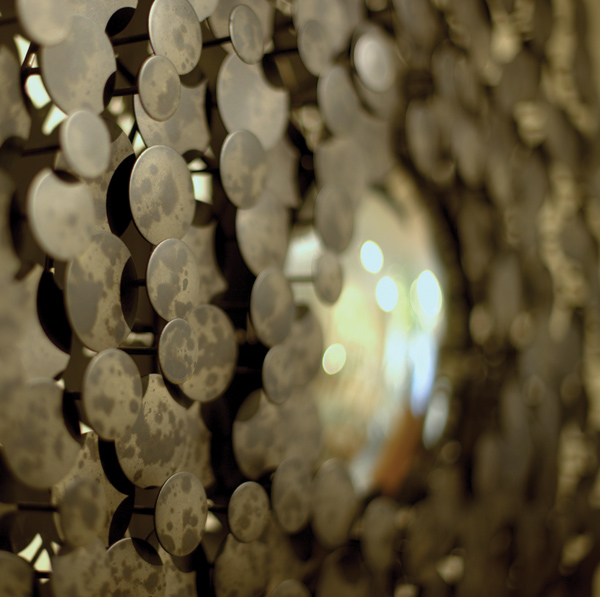 Paul Ridley, garden designer and co-owner, says ​'The Old Town has a vibrant atmosphere for strolling and shopping – the wealth of antique, vintage and reclaimed furniture attracts tourists and locals alike, and we intend that the offering at Edition should dovetail with that. We insist on well-designed and well-made products that will sit well in the eclectic interiors that are so popular at the moment.'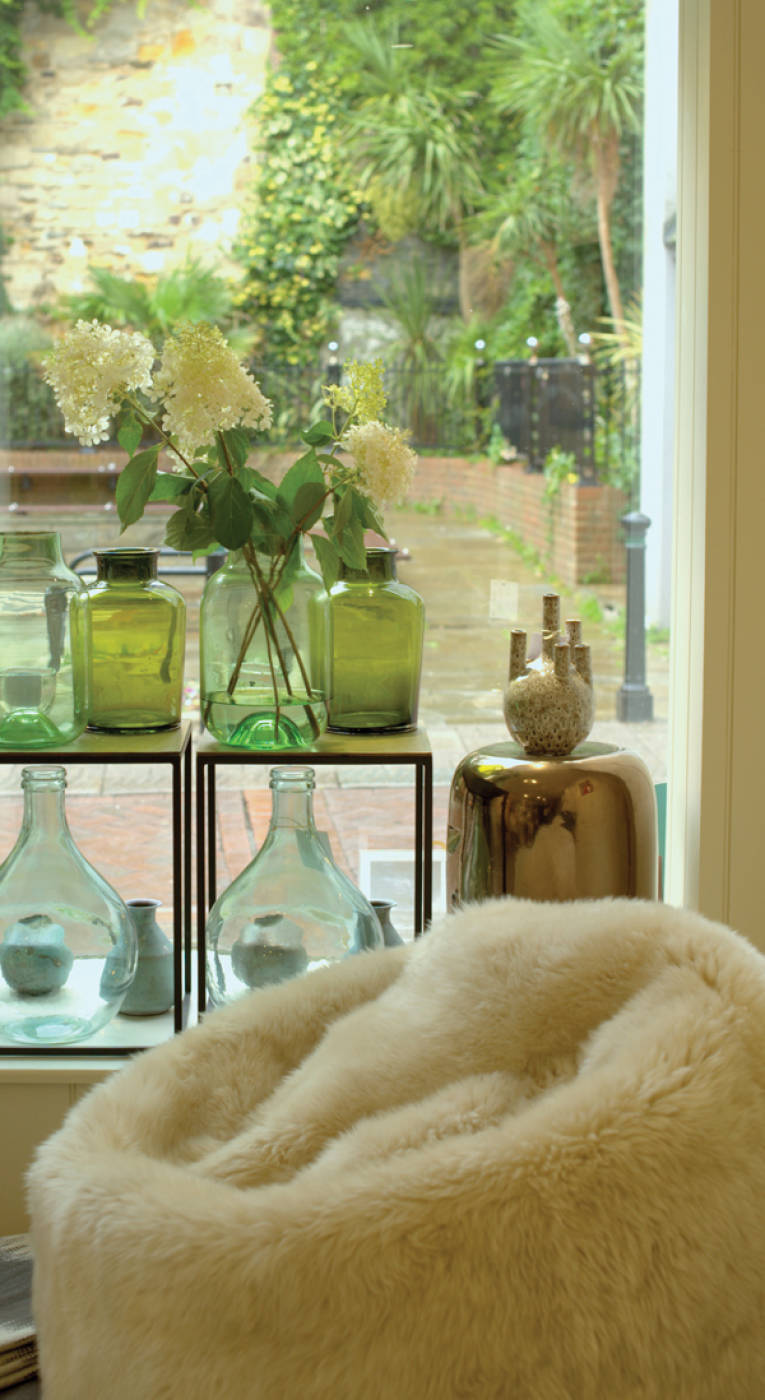 Sourcing products from Scandinavia, the Netherlands and Ireland, as well as closer to home in Hastings, Paul and partner Michael Cooper have selected items that combine beauty and utility. ​'Materials, texture, simplicity – they are all important criteria for the products we stock,' says Michael. ​'We have wonderful graphic sheepskin rugs from Denmark, beautiful handmade wooden furniture by a terrific Dutch maker (Atelier 4D), felted textiles by Hastings' own Ompompom, silk covered cushions by Atelier in the Attic of Eastbourne and British timber hand-turned in Kent.'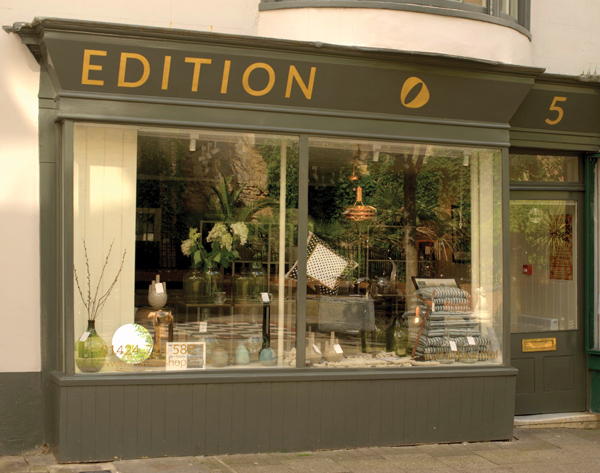 'The range tries to offer something for every pocket – the important thing is that everything is well-designed,' says Paul. ​'At the moment my favourites are a beautiful tapered olive-green glass jar at under £40, and a luxurious sheepskin beanbag. I'm sorely tempted to take it home! We try to source products that have longevity – simple pieces with a strong design identity that the customer will be able to live with for years. The handcrafted furniture from Holland, for instance, is a real investment that will last several lifetimes.'
Alongside the lighting, rugs and kitchen items the shop walls host a changing selection of work by local artists. ​'Hastings and St Leonards are home to dozens of artists, and we are delighted to exhibit small selections of work by people whose work complements the shop aesthetic. We are currently showing etchings and intriguing laser-cut maps by John Booth as well as Russell Dorey's coolly rational still-life paintings.'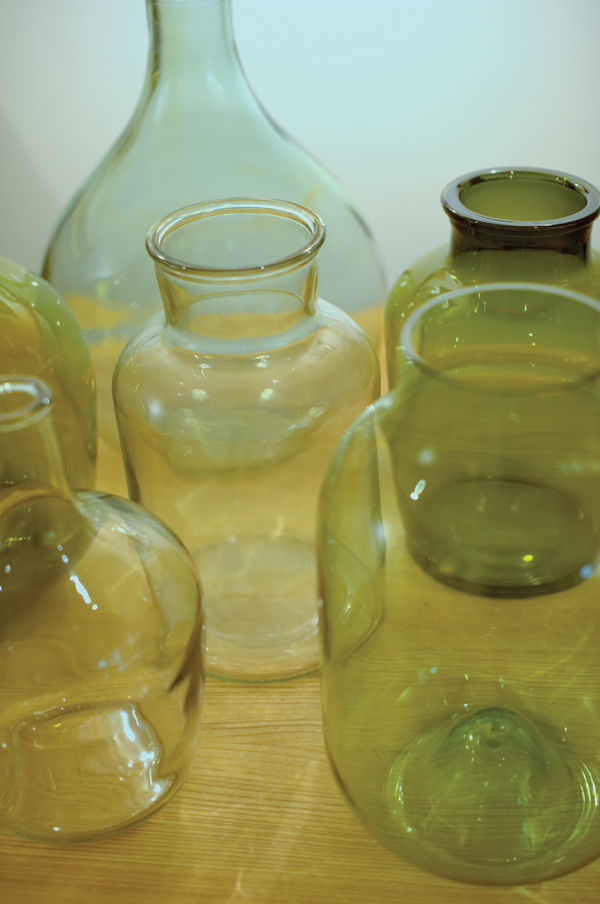 Future plans for Edition include seasonal and thematic collections – a focus on gardens in spring, for instance, will allow Paul to showcase garden tools, furniture and planters along with his design work, and Christmas will be a great opportunity to have a bit of fun with the look and feel of the shop: ​'We are looking forward to our second full year in Hastings in 2017 – check our Facebook page for latest additions to the range, news and updates from the shop', says Michael.
5 George Street, Hastings, East Sussex, TN34 3EG. Open Thu-Sat 11 – 5, Sun 11 – 4
info@​editionshop.​co.​uk
www​.paulri​d​ley​de​sign​.co​.uk
www​.face​book​.com/​E​d​i​t​i​o​n​H​a​s​tings
www​.john​booth​me​dia​.com
www​.rus​sell​dorey​.co​.uk