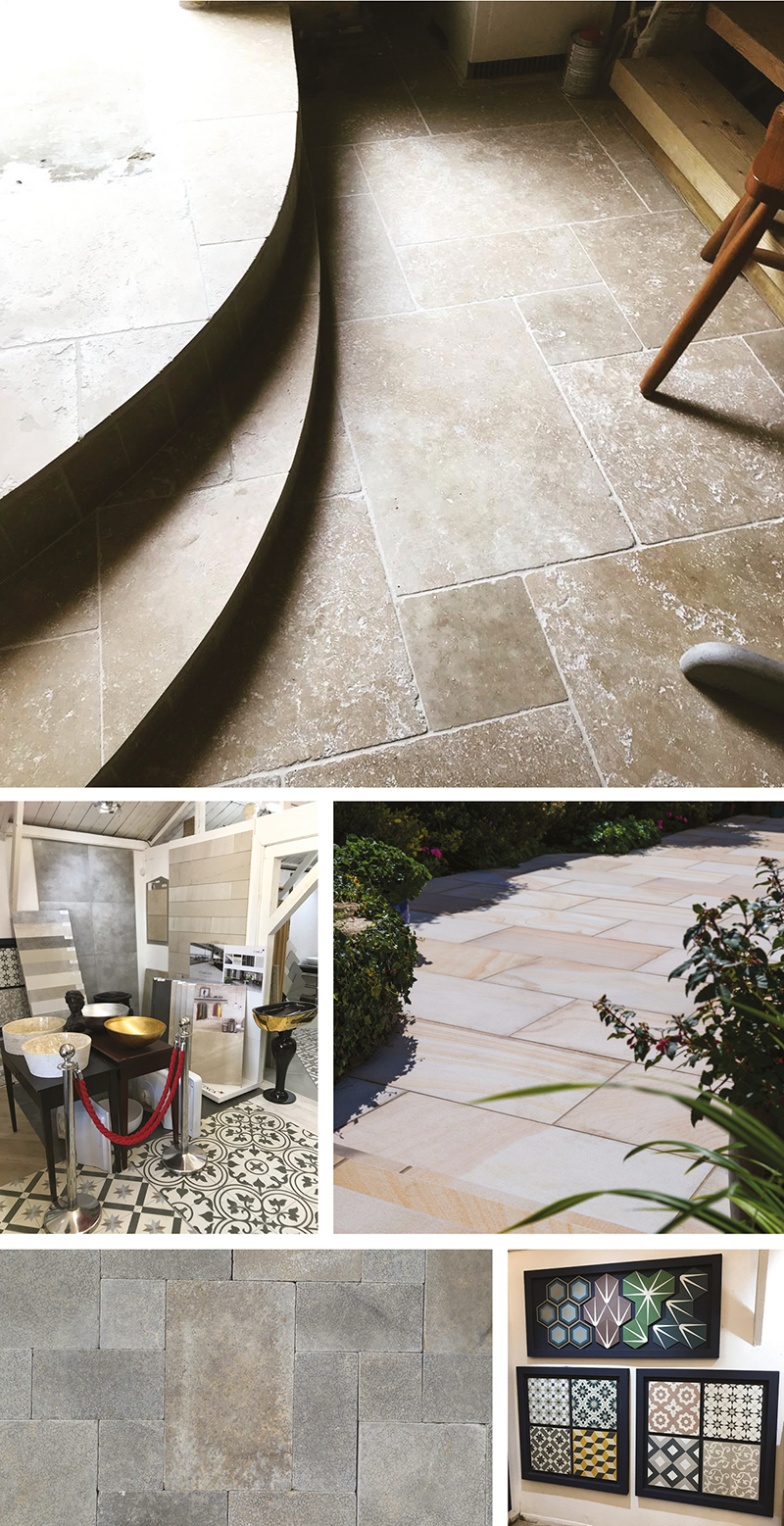 Natural stone is an investment that you would expect to last a lifetime- and so it can. In todays contemporary home the desire for natural products, from wood to natural stone is seen as the benchmark of good taste with an eco-friendly edge. To find a supplier of stone who possesses not only the ranges of stone and tile samples in stock to impress-but also a team of craftsmen to finish the work to perfection is hard to find.
The answer to many a question in stone or tile can be found at a company based in Maidstone. The Stone Tile Warehouse have been trading since 2012 and know their industry inside out. The Stone Tile Warehouse are specialist suppliers and installers of premium slate, limestone, marble and granite tiles and retailers of value for money Yorkshire stone flags, patio stone and external porcelain.
The company have invested in extensive ranges of stone and tile and all are available from stock. A recent showroom move to Acorn Yard at the beginning of 2019 presented the company with a great location and space that's allowed them to showcase a better and more extensive range of internal and external products.
The company have experienced craftsmen available who are qualified to complete your work to the highest standard. Headed up by Peter Davis who has over 30 years experience in the industry, their team have come to know and understand customers requirements and do their upmost to meet your expectations and dreams.
Looking at forward trends Peter commented ​"the way we see 2019 going for our industry is the switch between natural stone paving being overtaken by porcelain, plus an increasing popularity in larger format tiles. We are always bringing new ranges and products to our showroom as we get to know and hear about them."
The Stone Tile team have completed installations all over the country and continue to work alongside a company called Spiral Cellars, who fit wine cellars into the floors of clients homes, carrying out the specialist tiling required for such projects. Always high level and challenging work, but increasingly rewarding when the final result is seen. These projects showcase the high and exacting level of craftsmanship their fitters are able to achieve.
Most of the products used are naturally sourced and vary in colour and texture. Each individual piece will have distinct markings and may contain natural imperfections and defects. Size variations will also occur, which is part and parcel of working with natural products. Work in traditional, natural material.
Created by nature and designed for living, you will find their wall and floor products are naturally beautiful and highly practical. By offering a wide and impressive range of products, textures and finishes you can create a look that is unique to your home and guaranteed to last for many, many years to come.
From kitchens to bathrooms, walls and floors, The Stone Tile Warehouse are professionals when delivering the perfect finish for your living space. The company pride themselves on the right customer service for whoever comes through the gate as well as being as competitive as they can in the market place.
For inspiration you should visit their large and ever changing warehouse, a must for everyone in the south east looking for beautiful natural stone tiles.
Sutton Road, Langley, Maidstone ME17 3ND.
info@​thestonetilewarehouse.​co.​uk
the​stonetile​ware​house​.co​.uk