For the second year running, local business, Frogheath Landscapes found themselves punching above their weight at the RHS Chelsea Flower Show 2015, securing another gold medal for A Trugmaker's Garden. Burwash based Frogheath Landscapes have been creating award winning Gardens for over 20 Years.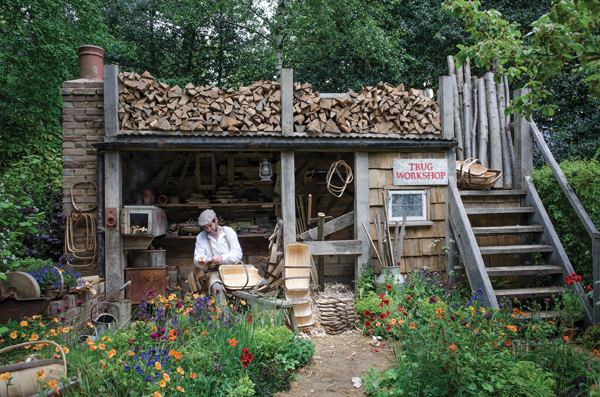 After the intense build up to the show with ten days of construction and planting at the RHS site, Frogheath and the designers were overjoyed to be awarded a coveted gold medal by the judges. This was the second time Steve Moody of Frogheath had worked with first time Chelsea designers Tina Vallis and Serena Fremantle at this event
A Trugmaker's garden, highlighting the dying art of traditional trugmaking in Sussex was enthusiastically received by the crowds who flocked to the show. The accolades began on Monday when royalty including HRH The Prince of Wales, VIPs and the press came to admire the garden. This small family business mixed seamlessly with royalty, horticultural history and living history during the world's most prestigious flower show.
As well as the general public and VIPs,Monty Don visited the garden to film for the BBC​'s evening programme. He was so impressed with the garden's beauty and attention to detail, he made an unexpected return the following day to make an additional film for future broadcast.
Another very special visitor delighted everyone when she arrived on Thursday morning. Pamela Elphick was a baby in 1929 when she was pictured sitting in a trug at her parents' truggery in Herstmonceux. This picture went on to become the inspiration for A Trugmaker's Garden. Naturally, when Pamela and her family came to see the garden, everyone was anxious to hear her thoughts and feelings as to the representation of her childhood surroundings. Her reaction was wonderful to see. She was incredibly moved at the authenticity of the garden and was overjoyed to be reminded of her father's workshop with its tools, trugs and even old tobacco tins (the ones used at Chelsea once belonged to Steve Moody's own grandfather). She loved the beautiful planting and vivid colours and spent a long time soaking up the atmosphere and reminiscing of the days spent at the workshop with her father Thomas Reed, her sister Mollie and brother Rupert – all shown with her in the photograph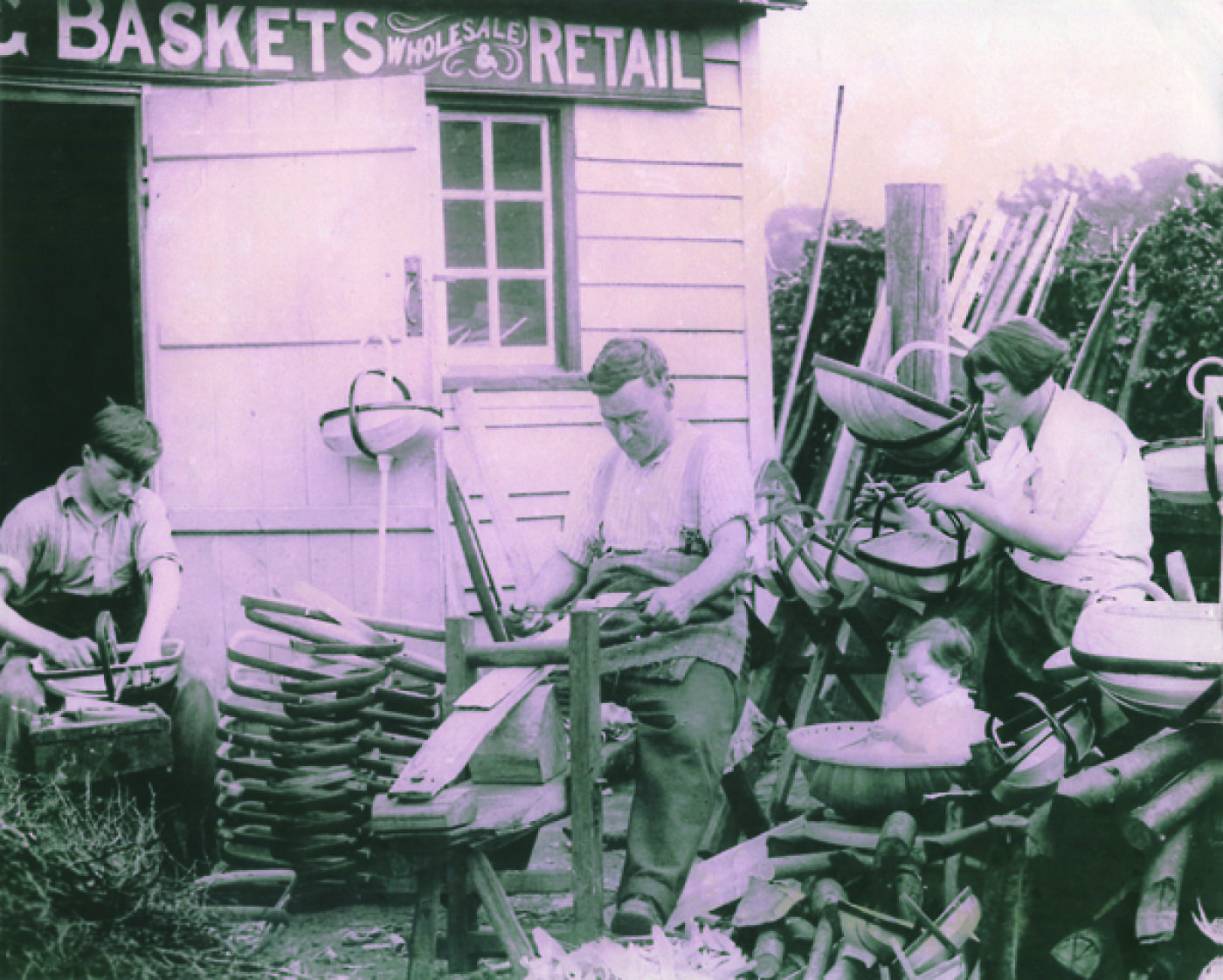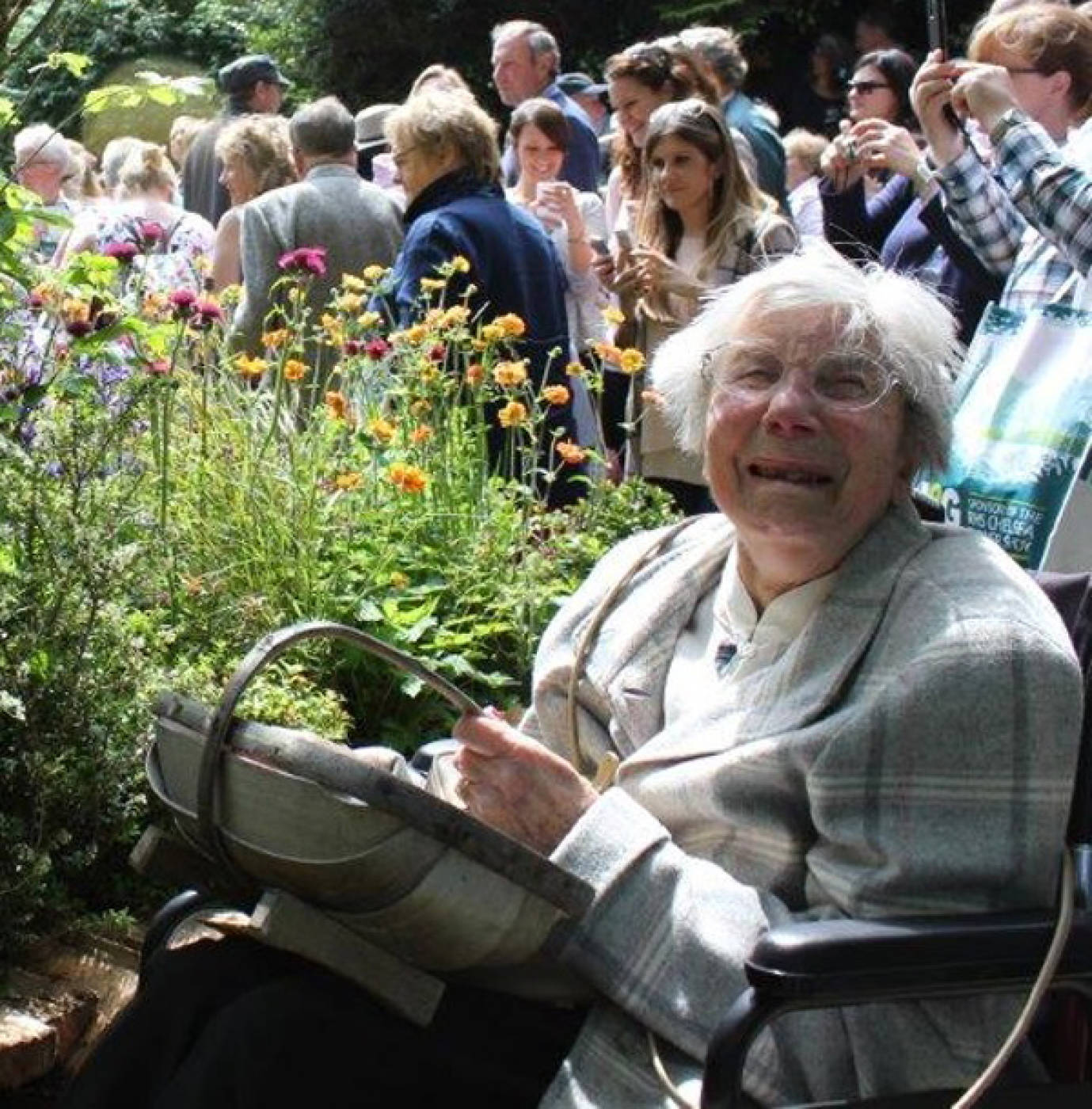 After all the excitement of Chelsea, you might think Steve Moody would be sitting back basking in glory. However, this just isn't in his nature and he's now working on Frogheath's next garden at RHS Hampton Court Palace Flower Show 2015. The DialaFlight Synaesthesia Garden, designed by Sarah Wilson, is a conceptual piece. Synaesthesia is a neurological phenomenon in which stimulation of one sense leads to automatic, involuntary experiences in a second sense. The garden is contained within a white canvas dome so the visitor can enter a space designed to represent the inside of a synaesthete's head. As a garden, it couldn't be more different from A Trugmaker's – but therein lies the magic of Frogheath. No two projects are ever the same, but they are very often award winning!
Willingford Lane, Burwash, East Sussex TN19 7HR. Telephone 01435 883516.
www​.frogheath​.co​.uk