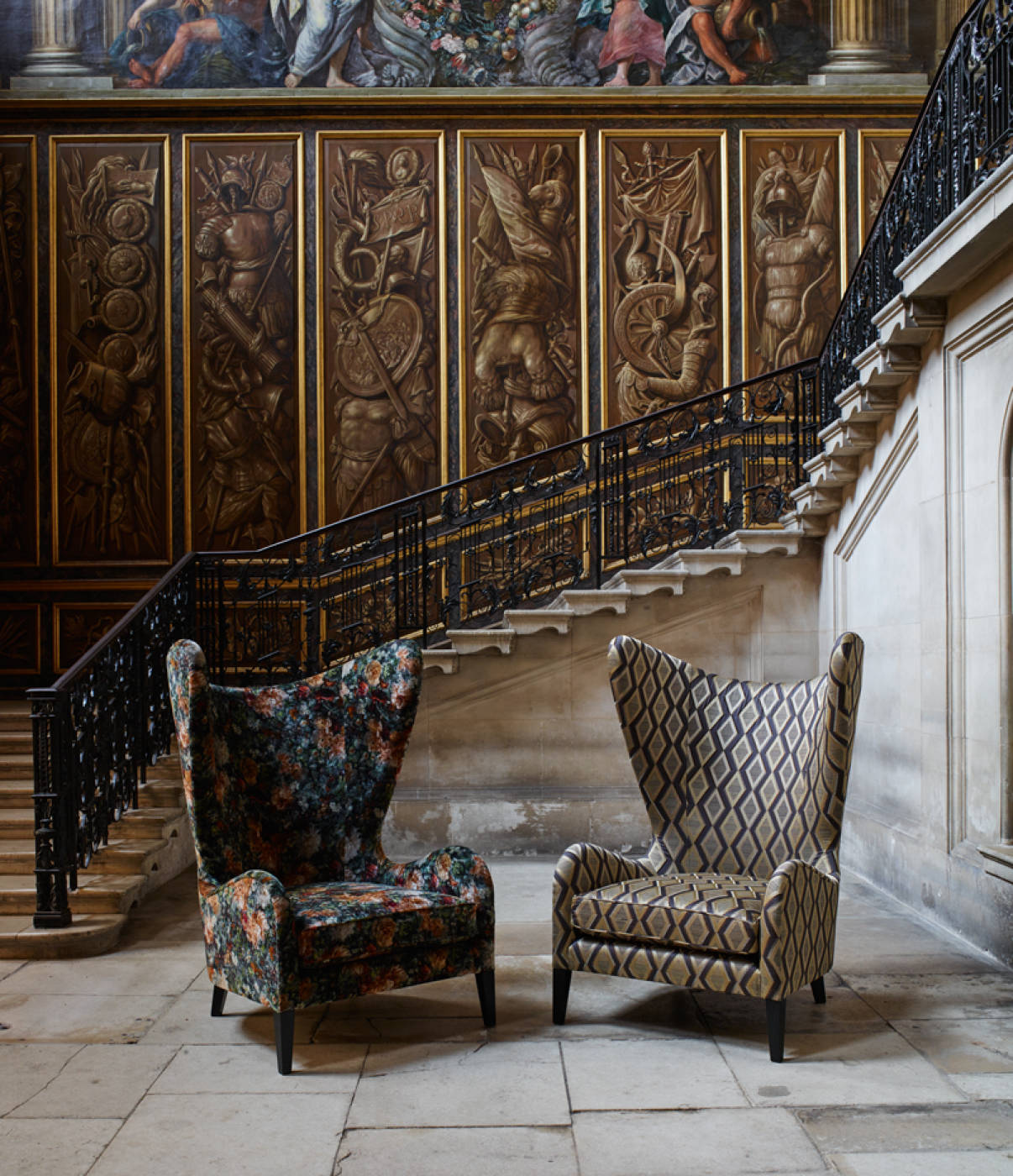 GP

&

J Baker Historic Royal Palaces Collection
The romantic blooms of the Hampton Court gardens, painted on to the ceiling of the King's Little Bedchamber, are the starting point for the beautifully evocative ​'Royal Gardens'.
Ranging from this gorgeous array of English garden flowers printed on to a lush velvet, to the exquisite embroideries of the ​'Queen's Sampler' and ​'Audley' a dramatic stylised floral, ​'Royal Gardens' also references magnificent velvet and chenille damasks, Queen Victoria's Scottish plaid shawls and the exquisite designs of a courtier's waistcoat and a débutante's couture dress.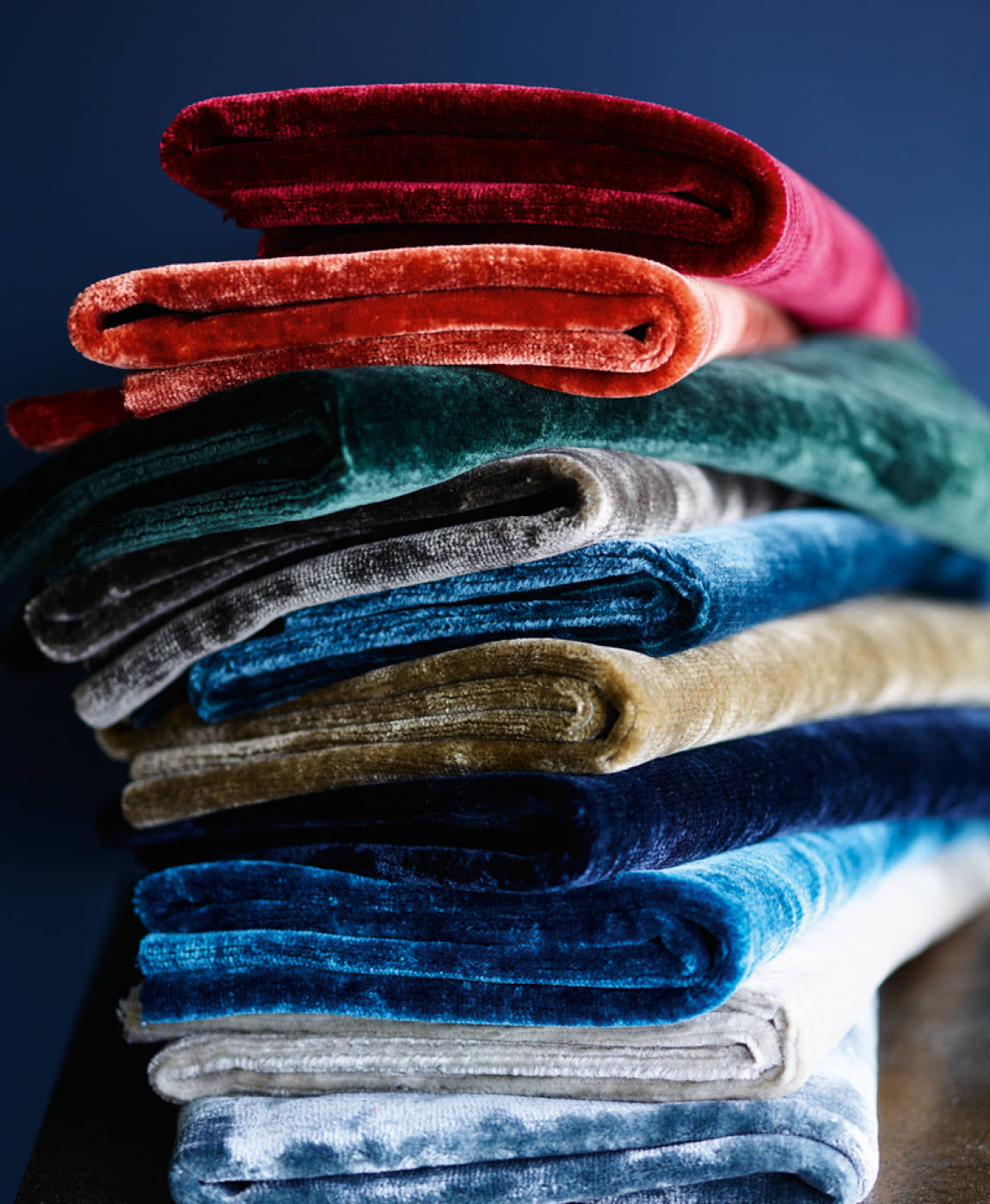 Matching the splendour of these decorative designs is the superb ​'King's Velvet', with an exceptional palette of eighteen colours reflecting the glittering grandeur of the Crown Jewels. ​'Queen's Silks' inspired by the architectural features of the palaces adds a glamorous and contemporary facet with its seven embellished and textured iridescent fabrics presented in glowing metallic shades.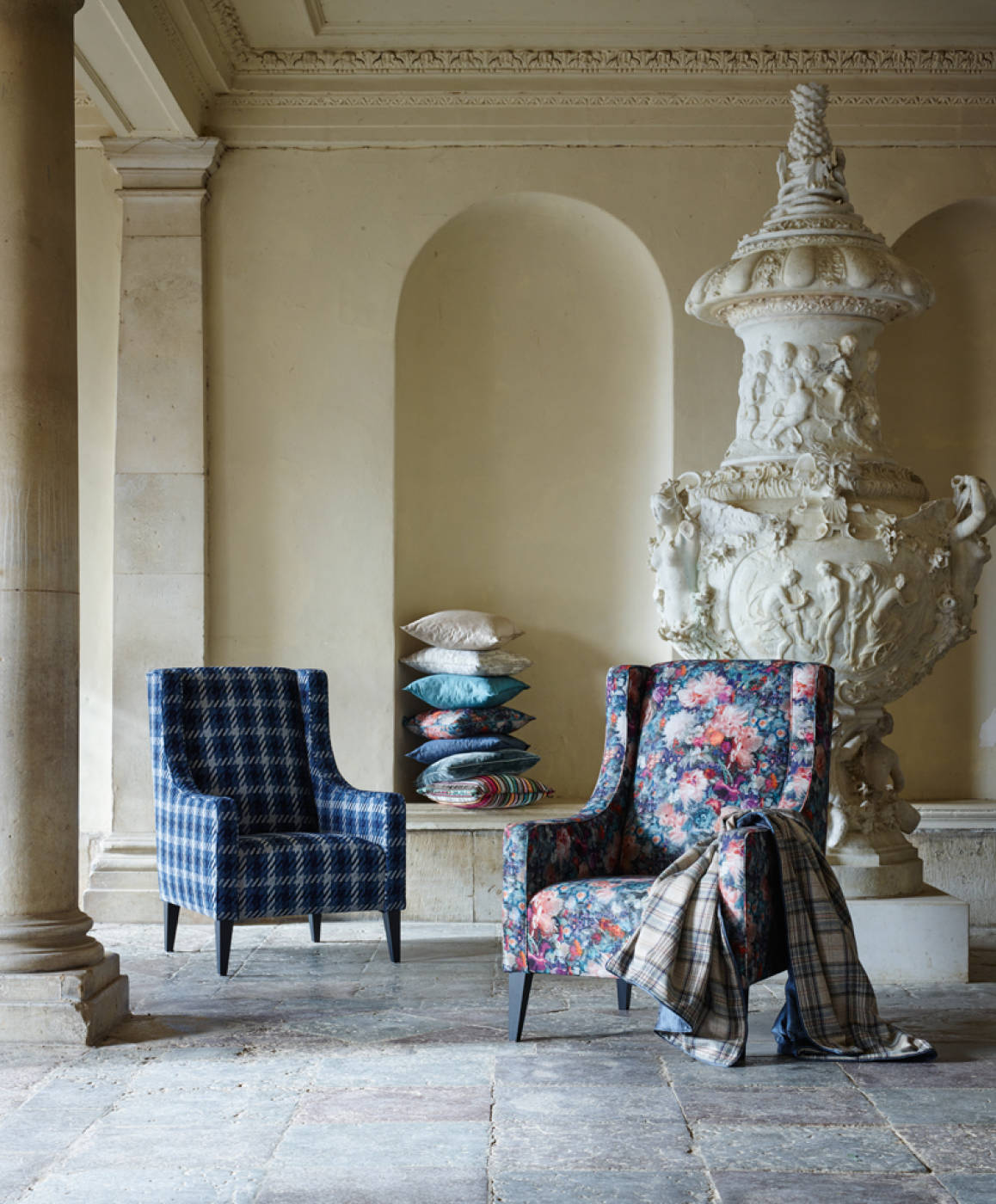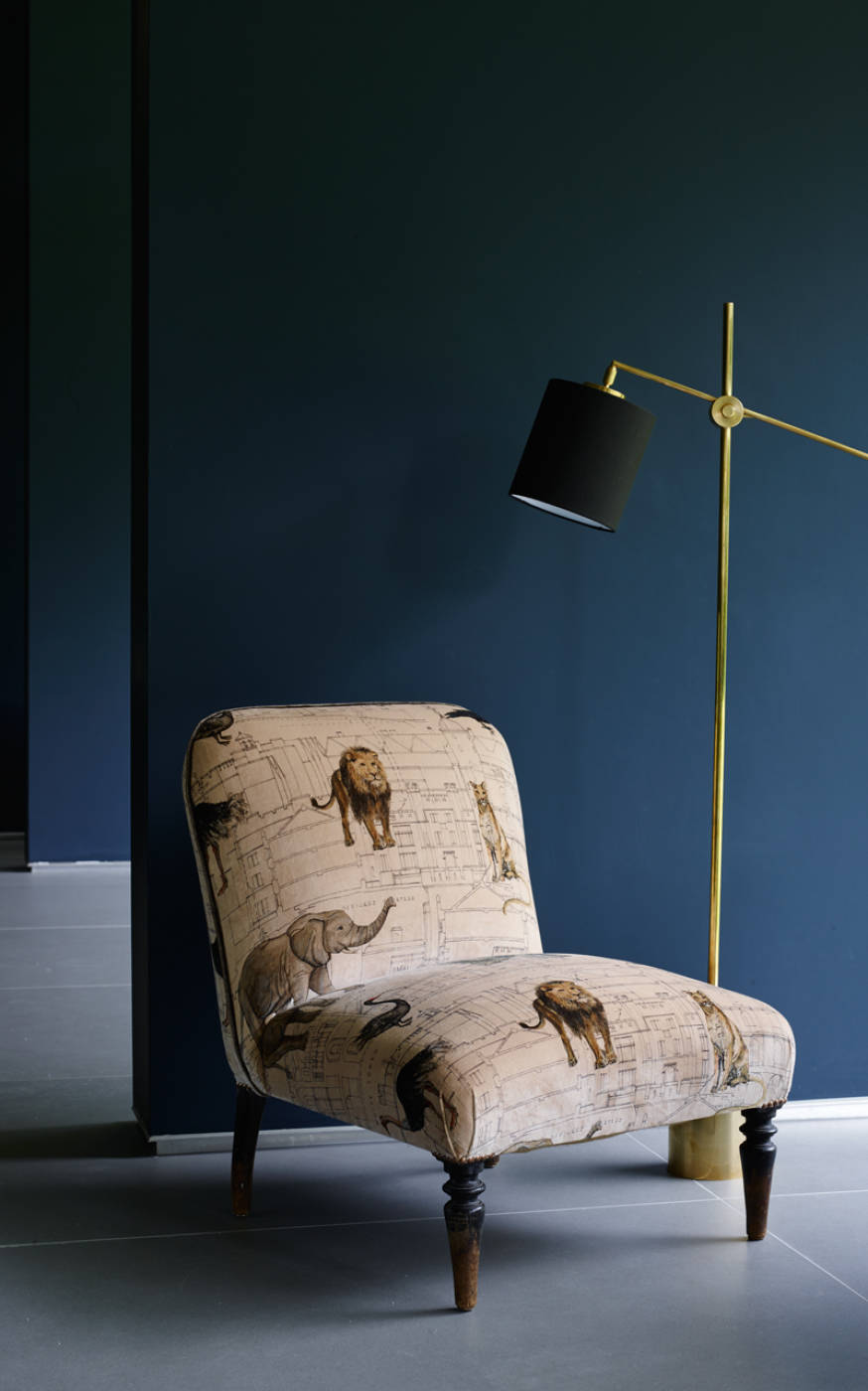 Partly based on the amazingly intricate brickwork of Hampton Court Palace's Tudor Chimneys ​'Royal Weaves' is an excellent companion to the other three books. These stylish richly textured weaves have an easy and relaxed colour palette providing the perfect backdrop to all of these appealing designs.