Hi-end speakers made of glass
Style, elegance and sound amazing too!
Floor standing speaker and Glass are not words that you usually associate with high-end HiFi and Surround speaker systems. Who can fail to be impressed by the Waterfall Audio Range of Glass speakers with their hand crafted, beautiful, elegant design combined with stunning sound quality.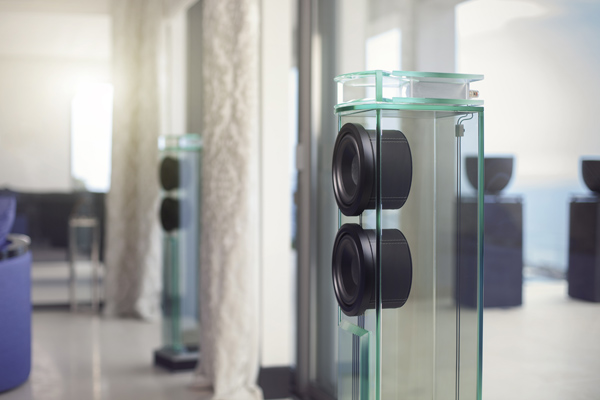 Since 1996 Waterfall Audio's (France) have been designing floor standing speakers with dramatic enclosures which have been individually handcrafted entirely of glass which produce the visual effect of drivers that seem to ​"float invisibly" in the room. There are very few speakers that can blend into any décor but Waterfall speakers can do just that.
Since those early days Waterfall Audio now produce a three sizes of glass floor standers, four on walls and a full range of Sub-woofers to suit any size cinema room.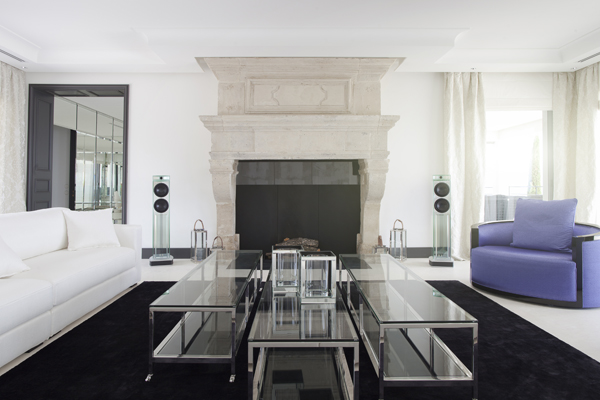 The stunning Victoria EVO (right) is a slim, pure-glass tower standing 40 inches high but just 10 inches wide. The speakers produce superbly accurate, high-end performance within their effectively undamped glass enclosures.
In the base there is cunningly concealed downward firing sub-woofer which can be adjusted to suit any type of floor, soft or hard, by use of weights. This ensures that optimum response is provided through the full frequency range.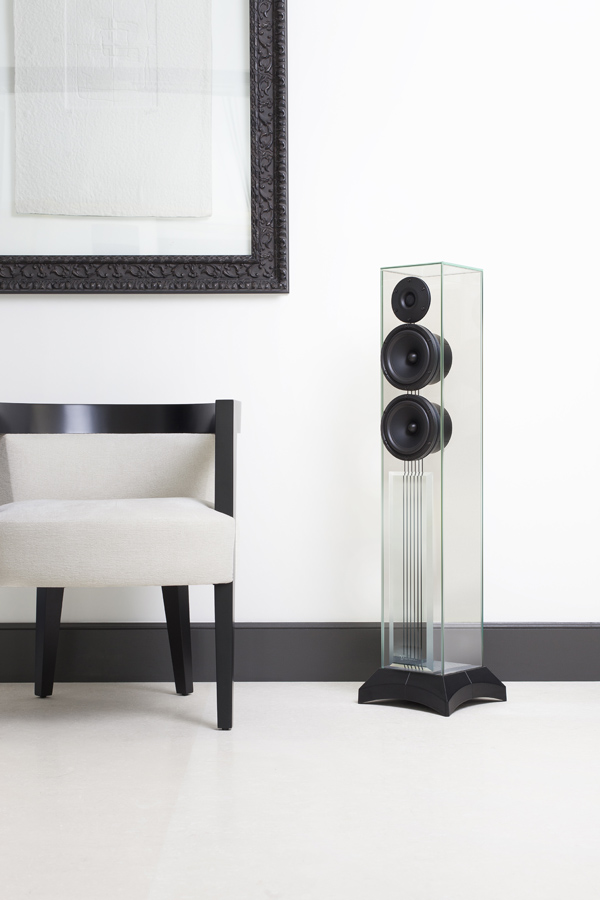 When integrated into a surround sound system the full range of Waterfall Audio speakers work together in harmony to create a realism of sound which provides for a true cinema experience.
The new Waterfall Audio Hurricane Evo in-walls now provide three different style options. They now come with either Gloss Black or White glass surround with either black or white front grill. There is the low profile look with a standard acoustic grill without the glass for the people who still prefer the minimalist look.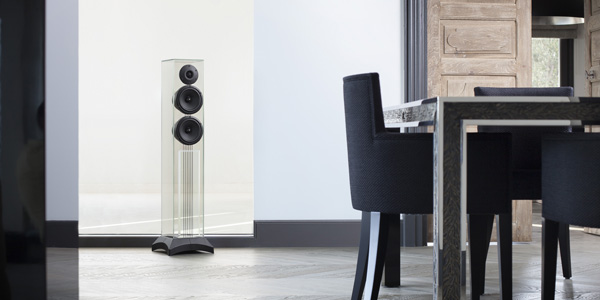 Graham, Dawson, CEO of Showman-AV, dealers of Waterfall Audio in the UK, said ​"the In-Wall market has been looking for something different and stylish. Most in-wall speakers are just bland but now with Waterfall Audio Speakers, the client has the choice of something that is both stylish and sound amazing. I would say the new Waterfall Audio Hurricane In-Walls together with the Glass Floor standing speakers are the most stylish on the market today and fit into any environment"
For those looking a professional Cinema Design, Waterfall Audio now incorporate the same speaker chassis into the Pro-Cinema range. These full range audio cabinets are designed to be embedded into a wall behind a transparent sound screen, throw all the sound forward into and around the room providing a realism only found in professional cinemas.
Showman Audio-Visual provides a full home Cinema design and installation service. You can see the full range at the Showman Audio-Visual Showrooms.
For more information and pricing
email: graham@​showmanav.​com
or call direct on 01424 431144.
www​.show​manav​.com