Ludlow born craftsman, Edward Griffiths, recently launched Perch Cabins. The 29-year old is focusing on traditional skills and locally sourced timber to create beautiful retreats in which to relax, paint, create and most importantly, enjoy.
Located in south Shropshire, Perch Cabins (named after the beautiful perch fish synonymous with Swedish culture), aims to engage with its surroundings, drawing inspiration from the wealth of natural beauty and looking to craft techniques to produce a variety of textural buildings.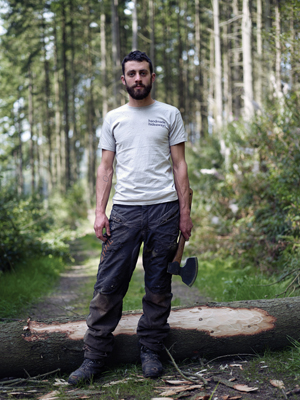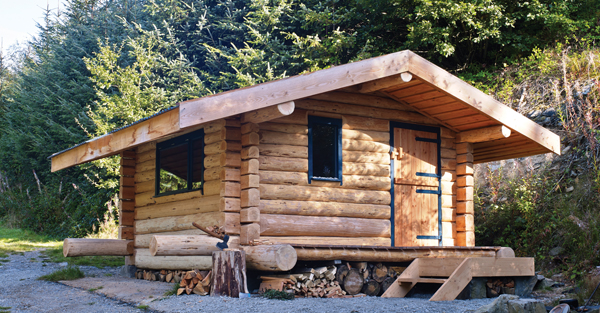 Having travelled to Sweden on holiday, Edward quickly identified with the classic Scandinavian log cabin. He says: ​'I have always wondered if something more could be done with our vast volumes of British grown softwoods, other than simply processing it into poor quality timber or paper. After staying in a log cabin, it quickly became obvious to me that I simply had to build one.'
A year later Edward completed a course in Sweden with the famous axe making company Gransfors Bruk then, drawing on his experience and skills in both forestry and carpentry, he built and developed a range of log cabin ideas and designs, complete with back boilers and photovoltaic solar panels that provides hot water and low voltage lighting.
With house prices continuing to escalate, creating additional space has become the favoured fiscal option. Small garden buildings which provide much needed space are popular; and following the local council's strict criteria, small office or studio dwellings more often falls under the bracket of permitted developments.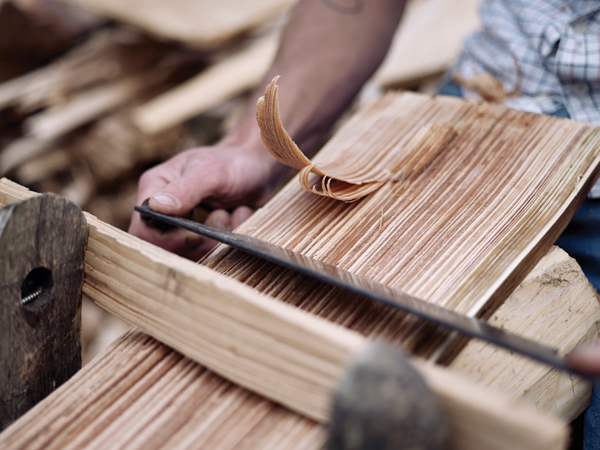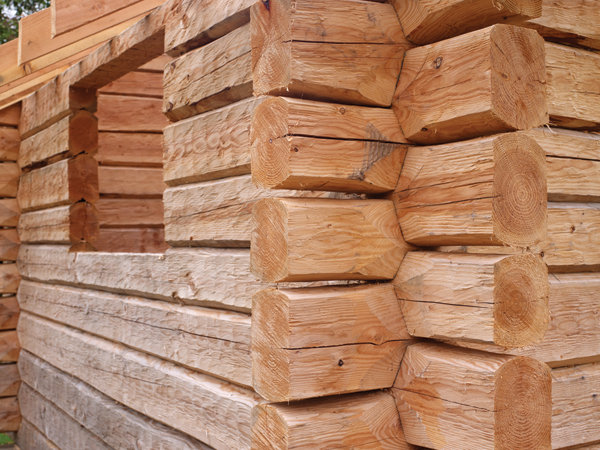 The ecological impact of imported and factory processed timbers is a key factor to Perch Cabins. Edward explains: ​'We specialize in building from scratch, starting with the tree. Harvesting and processing locally sourced timber by means of selective felling and mobile milling – from that point we use hand tools and traditional techniques where feasibly possible. This gives us complete control over our projects. Attention to detail is imperative to us; we pride ourselves on making beautiful, high quality products drawing on both our experience and our knowledge.'
To find out more about Perch Cabins and Edward's traditional wooden structures, visit their website
www​.per​ch​cab​ins​.co​.uk