How to create a stylish hideaway in your garden
Early spring is the perfect time to start planning a garden makeover
It's exciting thinking about what changes you can make to your outside space. Something to keep in mind is making sure you move fast, so you can complete your project in plenty of time to fully enjoy the summer.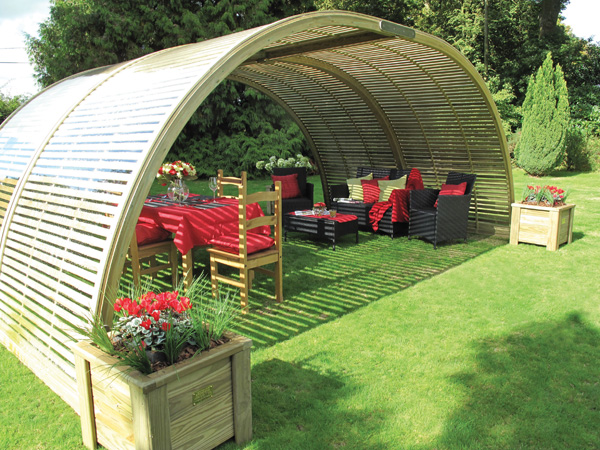 One of the things that can make a huge difference to the time you spend in the garden is to create a structure or shelter. This not only adds an interesting visual element, but obviously has a use as a handy outdoor room.
TV programmes like George Clarke's ​'Amazing Spaces' and ​'Shed of the Year' have broadened our minds to the potential of existing structures like chalets, caravans, sheds and even shepherd huts, that can be ​'up-cycled' to make a quirky haven in the garden, where we can relax, entertain friends and family, or spend time on our own hobbies and pastimes.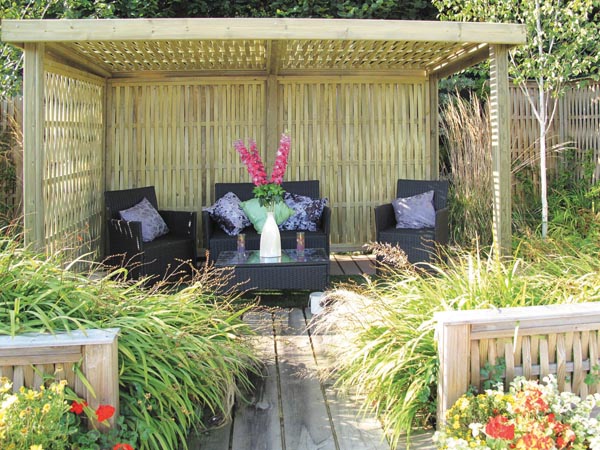 However, not everyone has the time, money or imagination to conceive of renovating a shed that's already in- situ, or making something from scratch. Perhaps this is where the smart choice is investing in a ready-made structure like the Retreat or the fantastic new Curve from Jacksons Fencing.
The Curve is a sleek and simple structure – one continuous curve arching gracefully from the ground. There's no need for posts, with this seemingly gravity-defying contemporary garden shelter. It's fastened securely to the ground with three strong steel blades that are dug in on each side.
The generous interior space is big enough to set up a dining area, leaving ample room for a chill out zone. This is enhanced by the unusual effects produced by sunlight shining through the horizontal slats, which creates a calming setting for relaxing in.
The clear polycarbonate sheets covering the panels, lend the Curve a shower-proof quality, and this also adds some protection from the wind.
If you are looking for something a little smaller the Retreat is available in two styles; one with the original Venetian-style infill panels, the same as Jacksons very popular panels of the same name and the other version has the new woven infill panels, which gives it a very different look (shown below).
As with all their products, Jacksons garden shelters are hand- made in Kent from Jakcured timber guaranteed for 25 years, so you can enjoy them for many years to come. Find out more by going to your dedicated page:
www​.jack​sons​-fenc​ing​.co​.uk/​a​s​h​f​o​r​d​local where there are links to these and many
other products and features.
For info on any of Jacksons products or brochures, please call 0800 408 4754 to talk to your local Jacksons Fencing Centre.
louise@​jacksons-​fencing.​co.​uk
Win £300 of Jacksons vouchers
To enter the free prize draw and be in with a chance to win £300 of Jacksons vouchers simply log on to your dedicated page, address below and follow the easy instructions on how to enter. The draw closes April 30th 2016. To enter go to:
www​.jack​sons​-fenc​ing​.co​.uk/​a​s​h​f​o​r​d​local