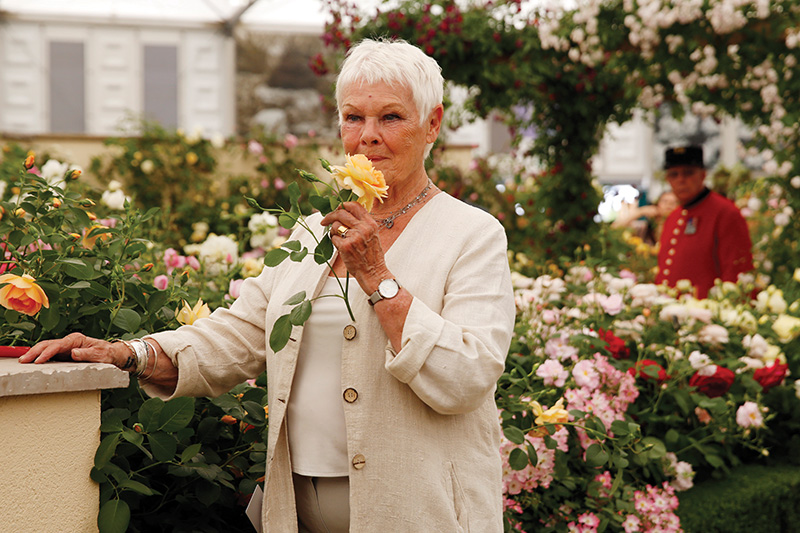 It's that
CHELSEA

time of year!

Show Manager Katherine Potsides says: ​"We're very excited about RHS Chelsea 2018. Every year is different as we welcome some of the greatest designers, plants people and floral artists who bring their creativity, ideas and inspiration to the show and set the horticultural trends for the year ahead. This year we have made changes to the show layout and introduced a new category of gardens ​'Space to Grow' creating a whole new avenue of gardens with inspiration for all."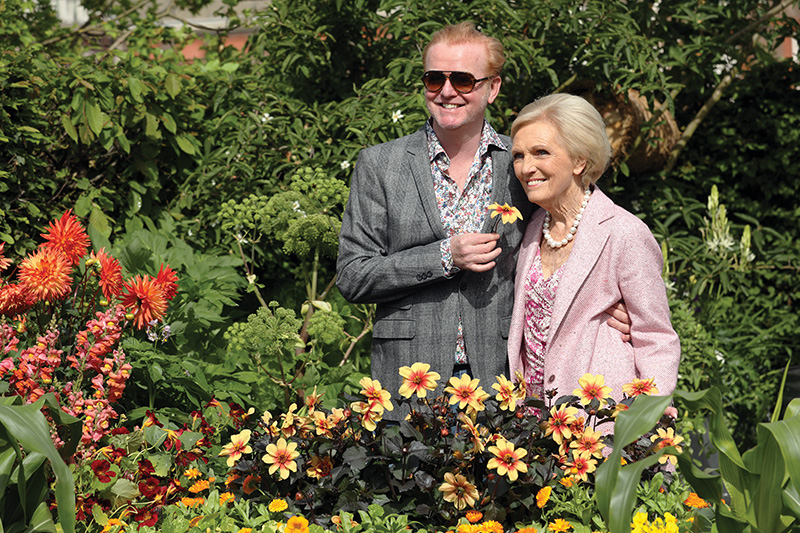 Show Garden Highlights
This year 10 Show Gardens will fill Main Avenue where tradition and romance will contrast with contemporary and urban design.
Multi-award winning designer Sarah Price returns after a five year absence with a romanticised Mediterranean haven that celebrates the expressive and sensual language of colour and texture, light and shadow. The garden is primarily made up of water, planting and earth, demonstrating how simple, sustainable materials can create a rich atmosphere and unforgettable space.
Debut Chelsea designer Tom Massey presents The Lemon Tree Trust Garden, a communal garden designed for a community of refugees displaced in Domiz camp in Northern Iraq, where such gardens bring a sense of normality, wellbeing, peace and civility to broken lives.
By 2030 the World Health Organization is predicting that 60.3% of the population will live in cities. With this in mind returning designer Hay Hwang has created a futuristic ​'Eco-City' Garden with LG Electronics.
Other Show Garden highlights include award winning designer Jo Thompson's The Wedgwood Garden, last year's People's Choice winner Chris Beardshaw unites once again with Morgan Stanley with a garden celebrating the company's partnership with the NSPCC. First time designer Jonathan Snow is creating a garden inspired by a South African Wine Estate.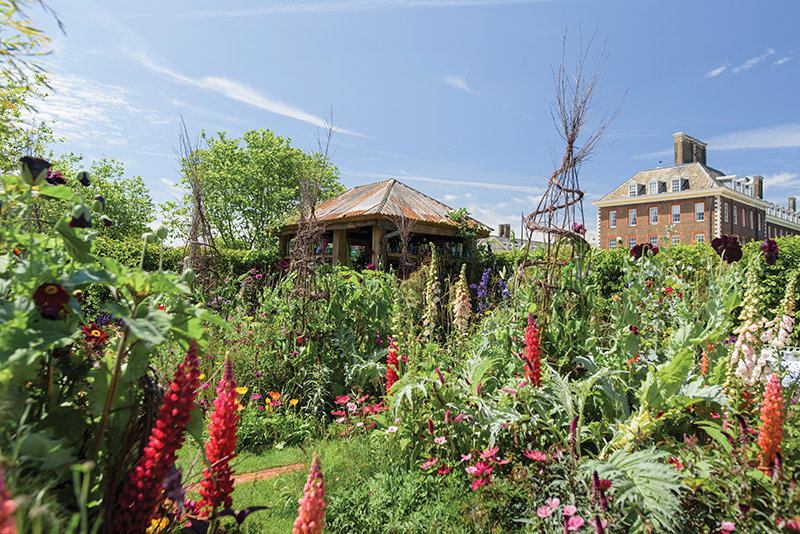 NEW

Space to Grow Highlights

Smaller gardens offering original ideas, trends and take home messages to inspire visitors to transform their outdoor spaces and feel the benefits that growing can bring.
Kate Gould will be going for her fifth gold medal with ​'The West End Secret Garden', a modern interpretation of the gardens and architecture of London's West End, highlighting the use of environmentally positive technology to create a contemporary pocket of green space.
​'Pearlfisher's Garden' by conceptual designer John Warland celebrates the beauty of the world's largest garden found beneath our oceans and highlights the devastating impact plastic waste is having on our underwater eco systems.
​'The Seedlip Garden' designed by Catherine McDonald is a celebration of the humble pea everything from the plant palette, forms, colours, patterns and multi-sensory elements are significant to Pisum sativum, the pea and the wider pea family, Fabaceae.
First timer and former RHS Young Designer Tony Woods uses sculpture, materials and plants in the environmentally conscious ​'Urban Flow' garden. With bold features and colourful planting his garden demonstrates how best to utilise green spaces.
Artisan Garden Highlights
Continuing into their extended location on the plateau in Ranelagh Gardens, the popular Artisans aim to revitalise traditional materials and methods with new design approaches.
Artisan favourite multi gold medal winning designer Kazuyuki Ishihara is creating a garden inspired by O‑mo-te-na-shi no NIWA, a Japanese concept of hospitality. Sarah Eberle also returns designing both an Artisan Garden and the Hillier exhibit in the Great Pavilion for the third year running.This year she is working with British Council India with a garden that celebrates India's love of cricket.
Kate Savill and Tamara Bridge join forces once again with ​'The Warner Edwards Garden', a design that reimagines the landscape and planting of the gin distillery's home in Northamptonshire, creating an authentic and sociable space.
After a four year absence Paul Hervey-Brookes has designed an Artisan Garden depicting the importance of wellbeing in the Nordic way of life.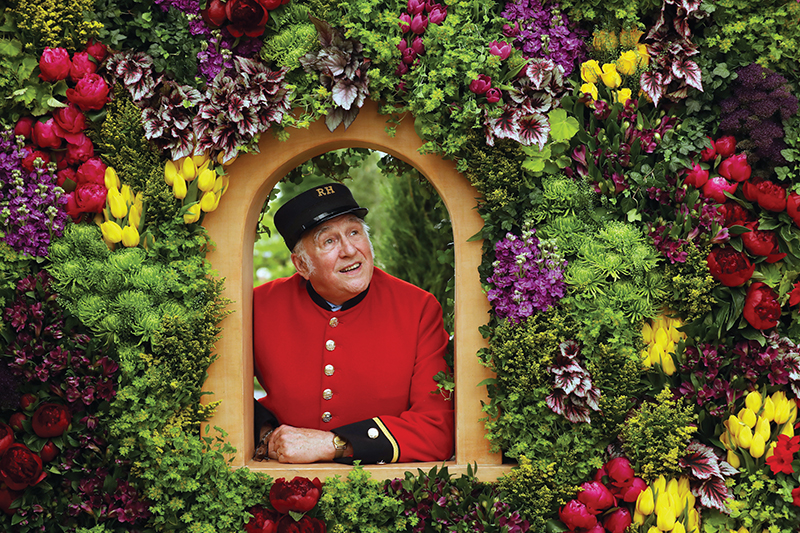 Floral Highlights
The Great Pavilion, a plant lover's paradise at the heart of RHS Chelsea will be home to over 90 exhibits from the world's best nurseries, growers and florists. D'Arcy & Everest celebrate 25 years of exhibiting at the Show, while Hampshire Carnivorous Plants aim for their 20th Gold in 20 years.
A floral feast will be served up by NAFAS with an imaginative flower and foliage display depicting the four seasons, and Floral Fundamentals' UNITY exhibit will showcase the creative skills of Europe's greatest floral designers in their representation of the stages of bulb production, from growth through to display.
One of the most successful exhibitors, Hillier Nurseries will for the third year be working with multi-award winning designer Sarah Eberle with a walk through garden made up of smaller areas with take home inspiration.
Multi-award winning speciality fern nursery Fernatix return to the Pavilion for the first time since 2007 alongside fellow fern nursery and new face Kells Bay House and Gardens.
NEW

RHS

Chelsea Late

The first ​'Chelsea Late' takes place on Friday 25 May. Following an afternoon at the show, visitors are invited into Ranelagh Gardens between 8pm and 10pm for an exclusive evening of music, entertainment, demonstrations and much more.

Tickets are now available to buy now at
www​.rhs​.org​.uk/​f​l​o​w​e​r​shows
RHS Chelsea Flower Show 22 – 26 May 2018.