The Hampton Court Show Garden update…
Any of you who are regular readers of this page, can't help but have noticed that I've mentioned that we had a show garden at RHS Hampton Court Flower Show this year. It would be remiss of me not to let you know how it all went now it's all over. I must admit to saying that with more than a little relief – it's been an amazing experience, very busy and pretty exhausting, but all in all very positive.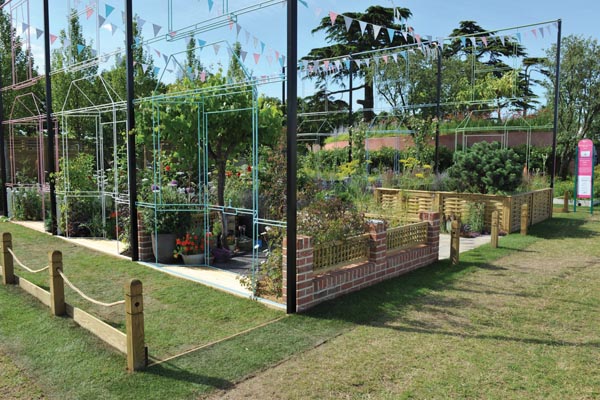 Jacksons Secret Garden Party Show Garden at RHS Hampton Court Flower Show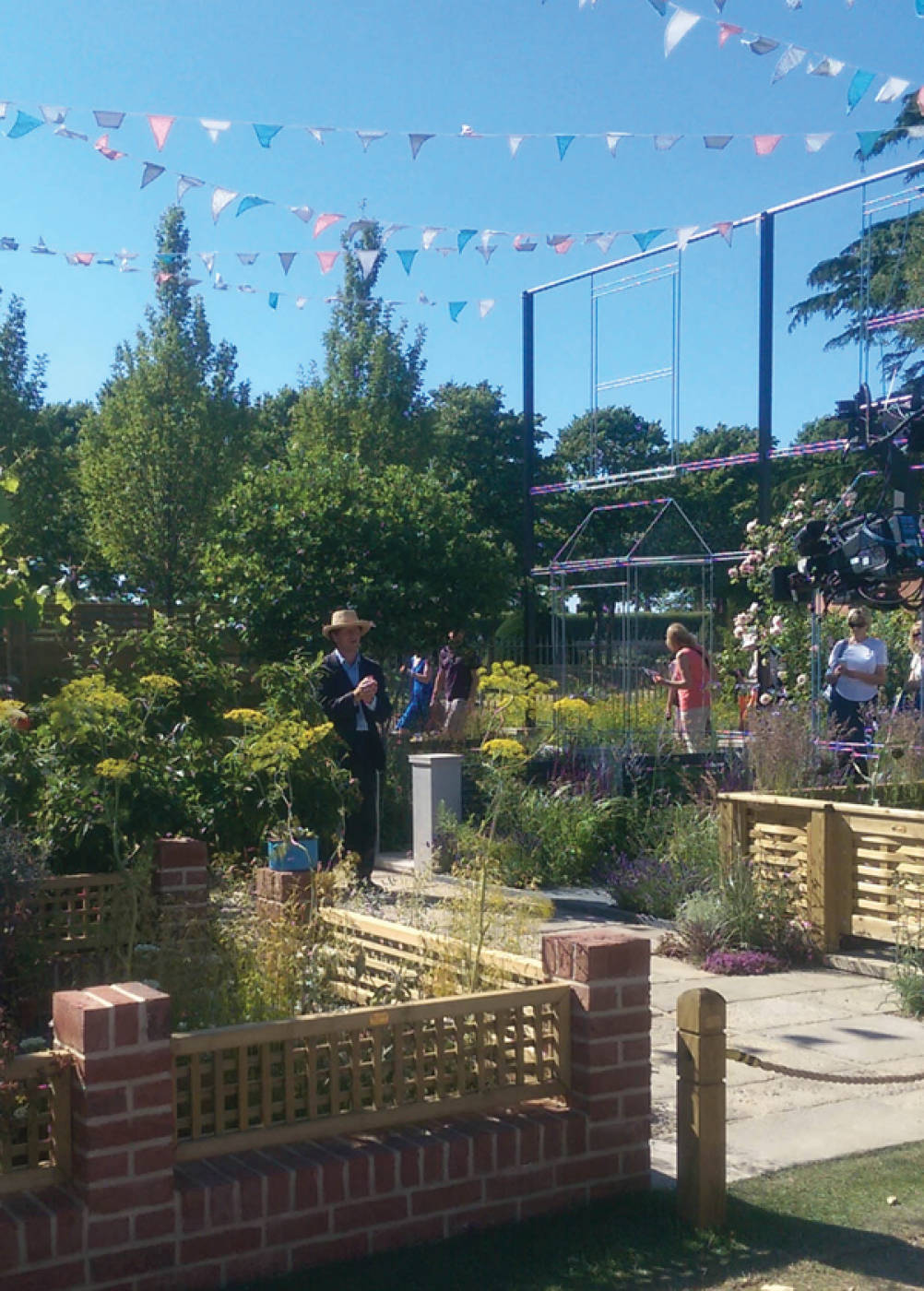 Monty Don filming for the BBC in the garden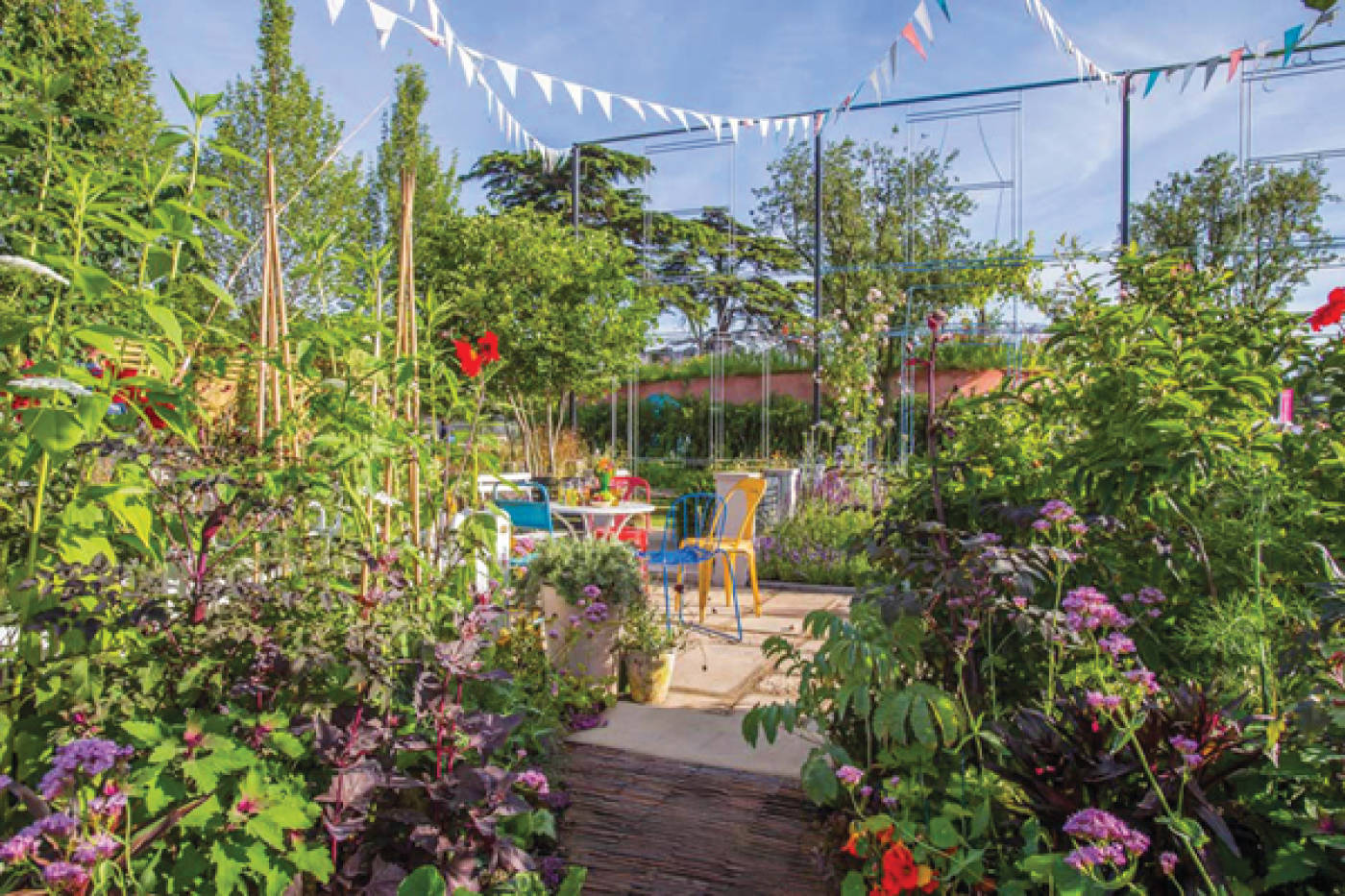 A view inside the garden showing the colourful planting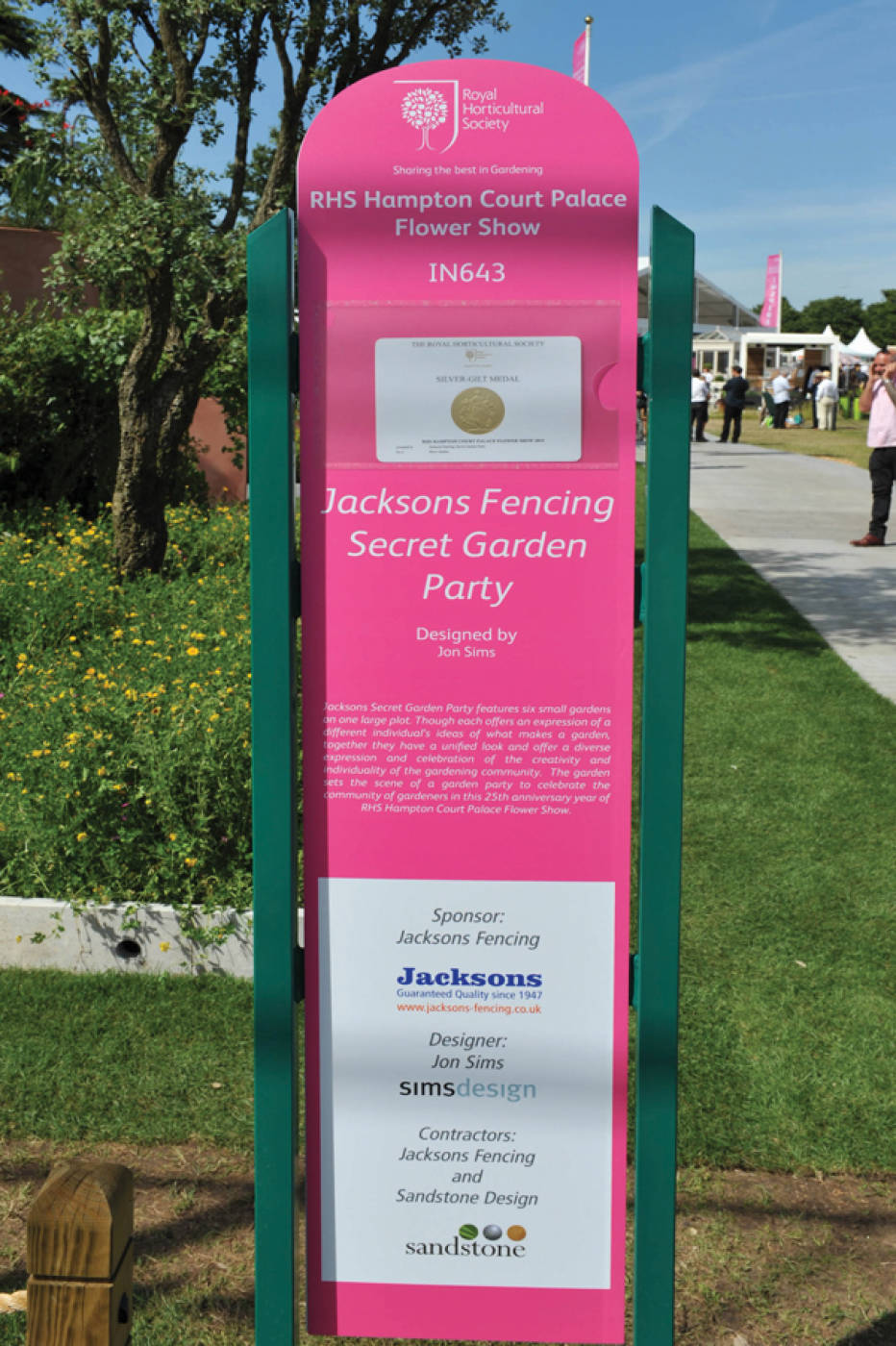 The build-up started on 10th through to 28th June and what was just a green piece of parkland was transformed into a stunning (even if I say it myself!) Show Garden. It was fascinating seeing our garden take shape over the weeks, and of course all the other stands, exhibits and show gardens as well.
I got a bit nervy the closer we got to the show opening, the media appeared, we had a few interviews and even Monty Don was filmed in the garden and said some very complimentary things about our Jacksons Secret Garden Party. And then in the afternoon of Monday 29th the medals were announced. I'm delighted to say we got an RHS Silver Gilt medal, which I'm told is just a shade below a Gold – not bad going for a first attempt and if I'm honest, a huge relief that we didn't end up with egg on our faces, with no medal awarded or one that wasn't quite as shiny!
I've put lots of photos up online for you to see, especially for those who didn't get a chance to visit the show, or see any of the many programmes on the TV that week. If you go to your local page:
www​.jack​sons​-fenc​ing​.co​.uk/​a​s​h​f​o​r​d​local there is a link. There are also instructions on how to vote for your favourite garden – if you remember our garden featured six smaller gardens within our one big garden – you will be able to view gardens 1 – 6 and then email with which is the one you like best. Someone will be picked at random from these emails as the winner of £300 of Jacksons vouchers.
And talking of winners, we ran a draw over the last few months to win pairs of tickets to Hampton Court – we gave away five pairs of tickets in all and I'm pleased to say most of you dropped by the show garden to say hello and pick up your goody bags, great to meet you and sorry we were so busy at times that it made it a bit tricky to spend much time getting to know you better.
louise@​jacksons-​fencing.​co.​uk, www​.jack​sons​-fenc​ing​.co​.uk/​a​s​h​f​o​r​d​local or call 0800 408 4733 to talk to your local Jacksons Fencing Centre.