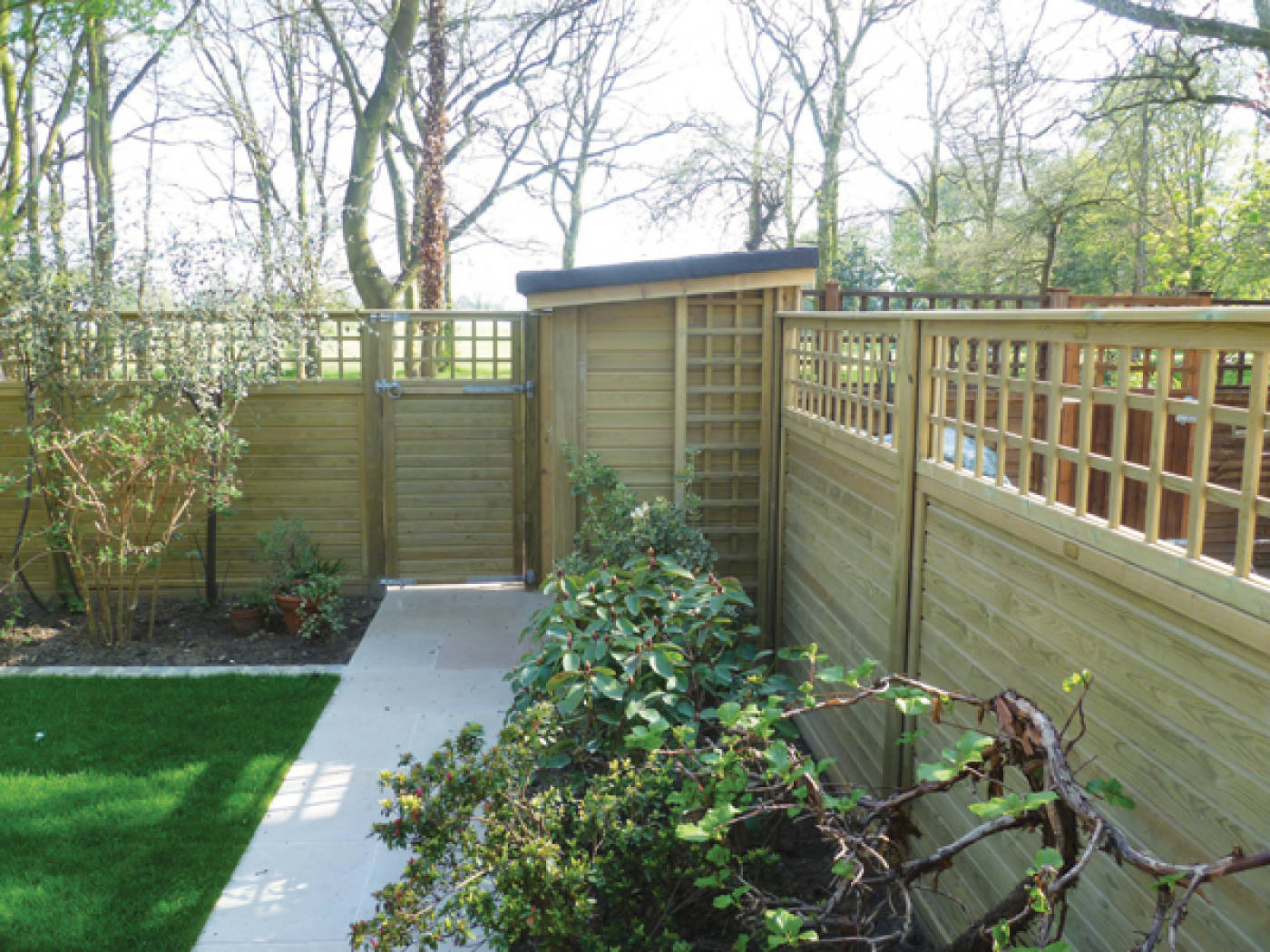 Here's a great project that was inspired by the need to make better use of the garden space, after extending the house. It looks amazing, and the sensitive approach to the use of materials has made it even more successful. By choosing Tongue and Groove effect panels, with the boards running horizontally to match the timber cladding on the house, this encourages a feeling of cohesion to the look of the whole outdoor space, it blurs the lines between house and garden, and brings the outside inside, and vice-versa.
John Horswill sent these lovely photos of the completed project (thanks very much John) and here's what he told us about it:
The project was initiated by our need to provide more living space on the ground floor of our town house. The garden area is very small – only 50 square metres, so we were limited in the size of extension that the available space could support. Our solution was to build a very simple fully glazed bay window extension, at the same time redesigning the garden to complement the additional area created within the house.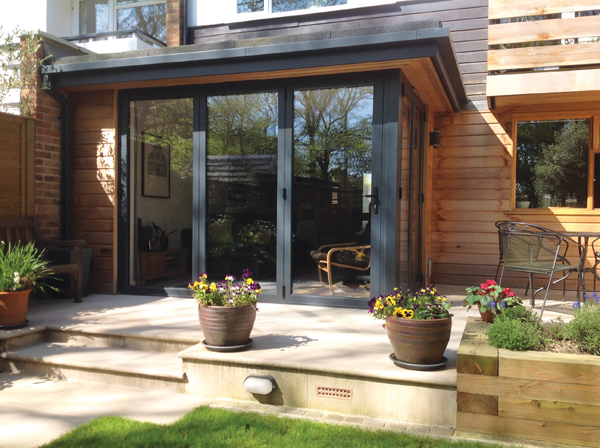 We raised the terrace up to ground floor level, providing more apparent space, particularly when the bi-fold doors are fully open.
Most of the existing shrubs were retained and new raised beds added.
One of the most important aspects of the design was the fencing and we were attracted to the simple lines of Jacksons' products. We faced the external walls of the house with cladding to match the upper floors, and needed to extend that theme into the boundary treatment.
We are very pleased with the results, in particular the balance between trellis and panelling. And as a bonus, we had ordered enough components to build a new shed and garden gate, integrated into the fencing.
The contractor made an excellent job of it and used more or less all the components. Note the shed, which was built into the fencing and works really well – I'm hoping to add a ​'green' roof at a later date. All in all, I am really pleased, it's a very successful project – John Horswill.
You can find out more about the Tongue and Groove effect panels and the square Premier Trellis topper panels used in this project by going to your local page.
There's also a link there to the customer project story with more photos of this lovely garden and many others. Plus up to date info on any special offers and winners of previous free prize draws.
www​.jack​sons​-fenc​ing​.co​.uk/​a​s​h​f​o​r​d​local
Or call 0800 408 4754 to talk to your local Jacksons Fencing Centre.
louise@​jacksons-​fencing.​co.​uk
Win a Jacksons wheelie bin store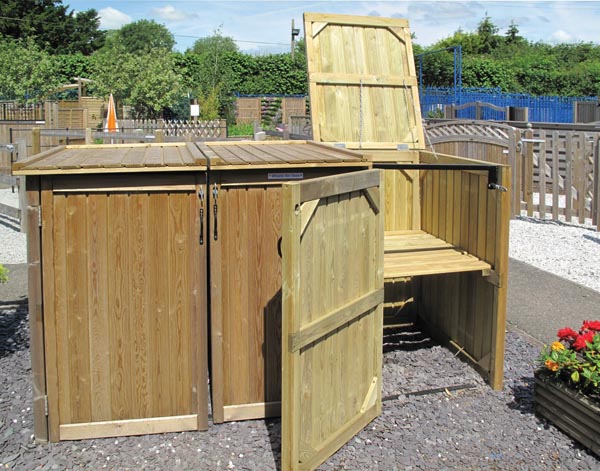 Enter the free prize draw and be in with a chance to win one of Jacksons wheelie bin stores. Simply log on to your local page, address below and follow the easy instructions on how to enter.
The draw closes 31.03.15. To enter go to:
www​.jack​sons​-fenc​ing​.co​.uk/​a​s​h​f​o​r​d​local