April means Easter is here, and all things springy leap to mind. It's a time, for not only spring cleaning the inside of your home, but getting out and tidying up in the garden too. There's nothing I like better than pruning the old growth back, clearing rubbish and making way for the fresh greenery, as bulbs send up shoots and the cheerful yellow of the daffs remind us of the bright sunshine of spring.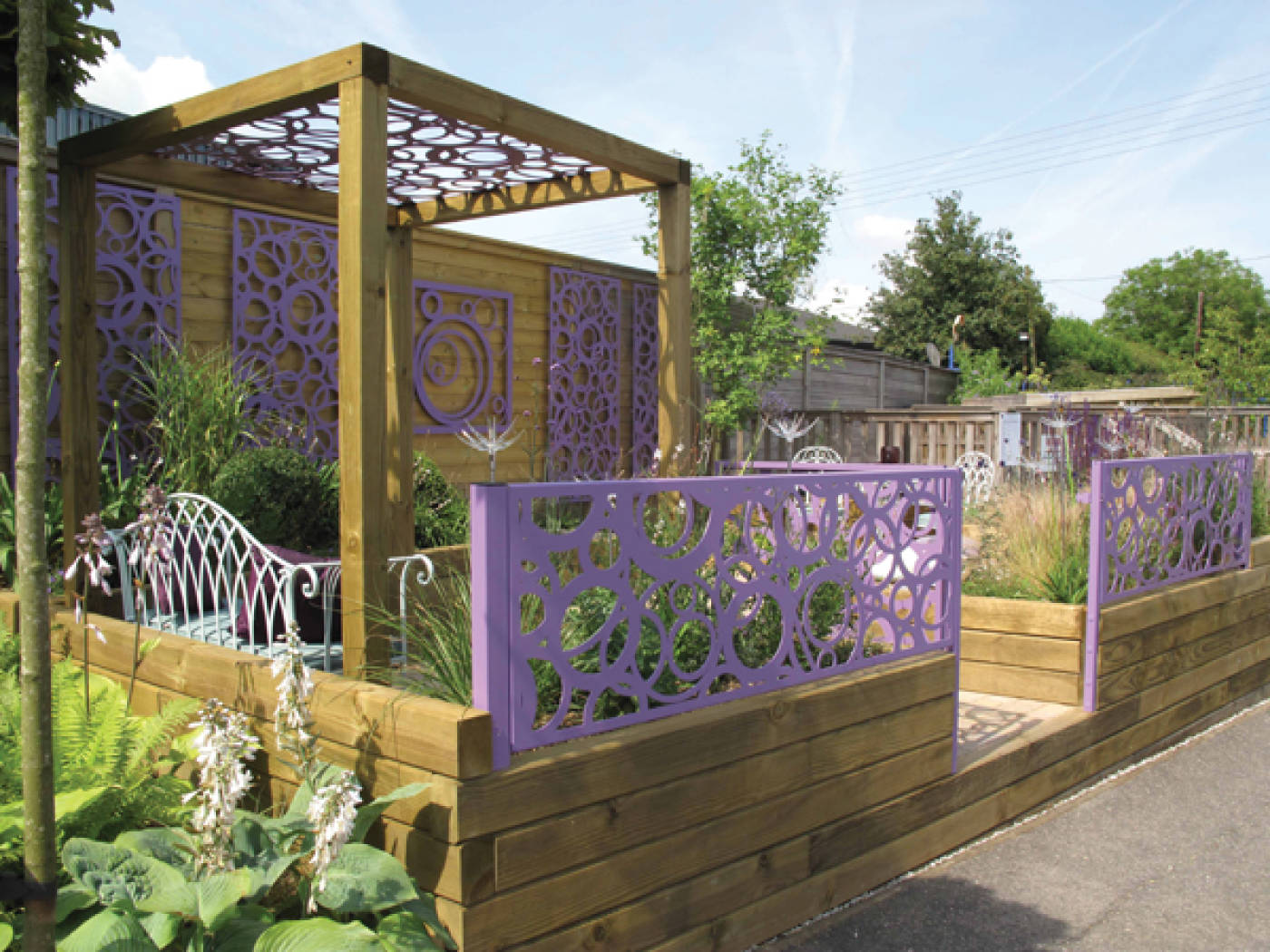 Mediterranean Memories show garden at Jacksons HQ in Kent, a source of inspiration for customers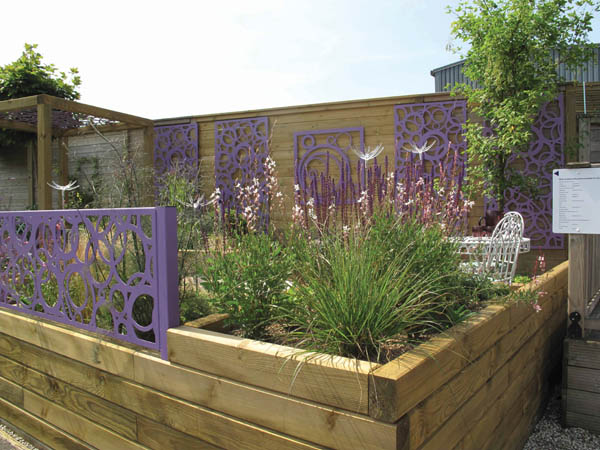 If you would like some hints and tips about what to do in the garden, to aid your ​'spring clean' do go to your dedicated web page to find a link to our website blog posts.
I find this time of the year is usually synonymous with being ultra busy for me., as over the last five years, we've been running the Jacksons Show Gardens Design competition, where out of many competition entries, we will pick a couple of winning designs which are then built here at Jacksons Head Office, amongst the seven show gardens we have here in our display, from previous years.
They have proved very popular with visitors and are a useful source of inspiration for customers looking for fresh ideas for their own projects. Here as an example are photos of one of last year's winners – Mediterranean Memoires by Sally Perigo – I know from several customers feedback that they incorporated the Jakwall used in the raised beds, into their own gardens, after having seen it here.
However, this year is a different story show gardens-wise; instead of running the competition with the end result being a couple of lovely new show gardens in our head office display area, the prize is a show garden at the prestigious RHS Hampton Court Flower Show, which is the stuff that many garden designers dreams are made of.
As you can imagine it's been hectic, we have had over two hundred designers registering their interest in the competition and we are just at the judging stage as I write this. By the time this is printed, whomever has won will have been announced on our web site and in the press, and we will have moved on to the planning stage for building the garden for the show, which will be at RHS Hampton Court Palace from 30th June to 5th July.

So if you are planning to visit the show, please do come along and have a look at our Show Garden and say hello.
www​.jack​sons​-fenc​ing​.co​.uk/​a​s​h​f​o​r​d​local
Or call 0800 408 4754 to talk to your local Jacksons Fencing Centre.
louise@​jacksons-​fencing.​co.​uk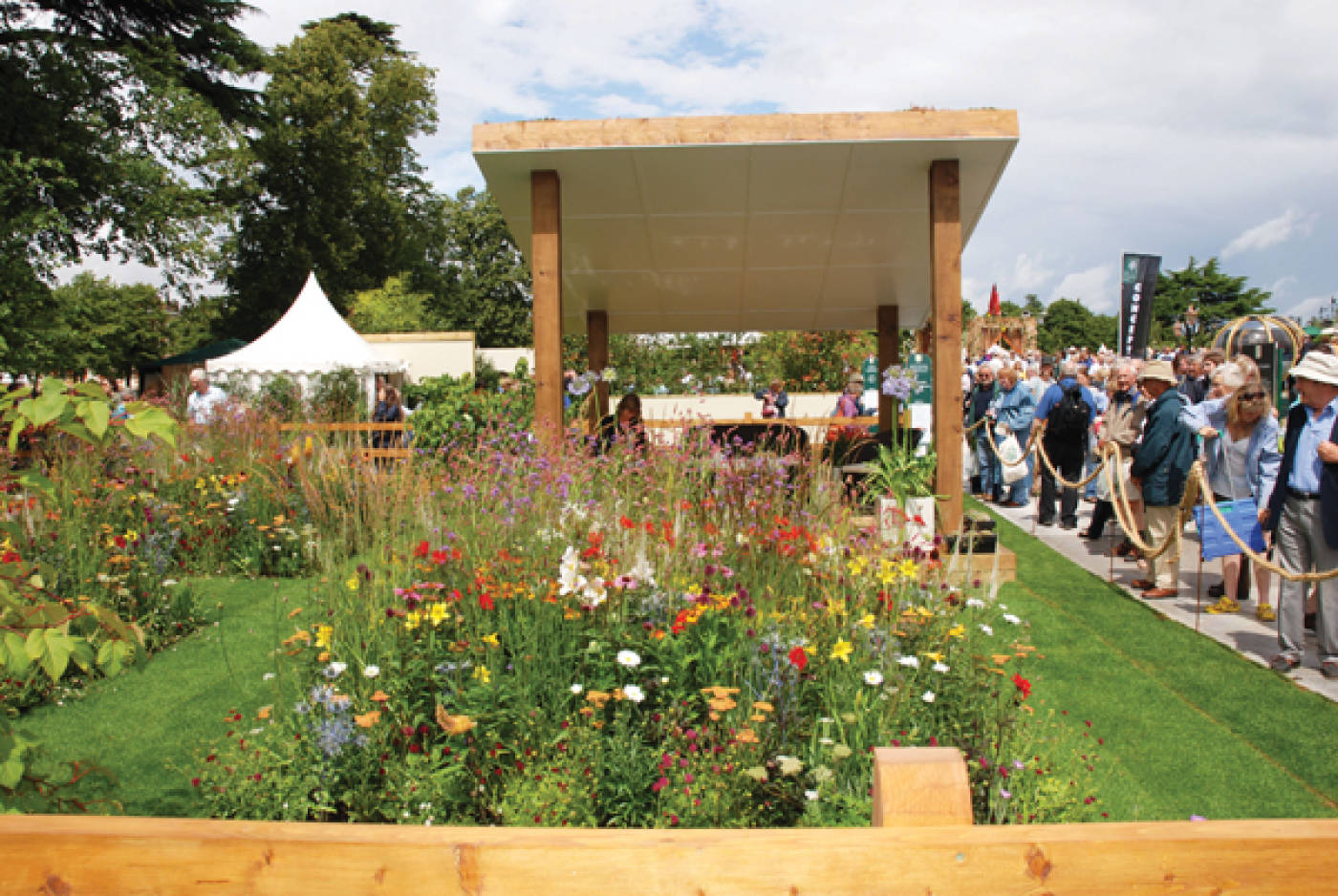 Win tickets to RHS Hampton Court Palace Flower Show
To celebrate our presence at RHS Hampton Court Palace Flower show we are having a free prize draw to win pairs of tickets to the show. The free prize draw will run from the beginning of April until 15th June 2015. Winners will get a pair of tickets and will receive a goody bag when they drop by the Jacksons show garden when visiting the show. For full details and how to enter please go to your dedicated web page:
www​.jack​sons​-fenc​ing​.co​.uk/​a​s​h​f​o​r​d​local