It's Show Time!
The much awaited county show season starts this month
June and July are traditionally the time of year we at Jacksons Fencing like to take ourselves and some of our lovely products out of the office to some of the summer shows. This year is no exception – we are at Royal Windsor helping the country celebrate the Queen's 90th birthday. After that it's The Royal Bath and West, a fortnight later The Cheshire County Show and then in July The Kent County Show. That should keep us busy.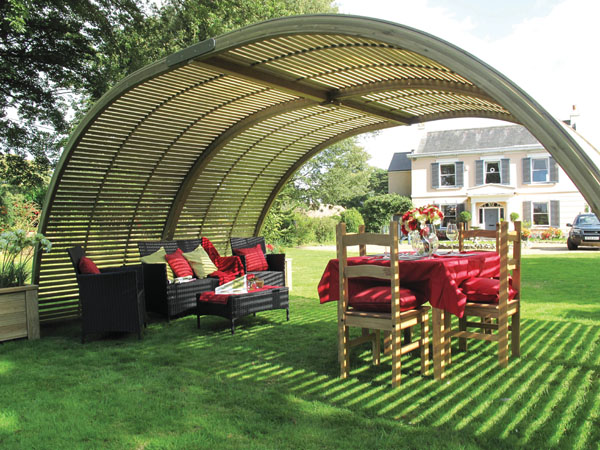 The Curve shelter is to be the star of Jacksons shows this summer
Those of you who are regular readers will hopefully have spotted the feature I ran on our fantastic new Curve a few months ago. This new garden shelter has created quite a stir, so it wasn't a difficult decision when considering what should be the mainstay of our show stand this year. Yes of course it has to be the Curve that will be travelling around the country giving the show-going public a chance to see it in its full glory!
If you are more of a garden show rather than a county show type of visitor, we have a presence at BBC Gardeners World Live at the NEC in June. I can't promise you a Curve will be on show there, but we are sponsoring a wildlife friendly show garden called ​'The Green Connection' by award winning design team Wardrop and Stevenson. This will feature our Woven and Venetian panels, and I'm happy to say some of our hedgehog friendly gravel boards. That will hopefully keep raising awareness of the diminishing numbers of these lovely creatures and what we can do to help them by making sure they can move easily between our gardens.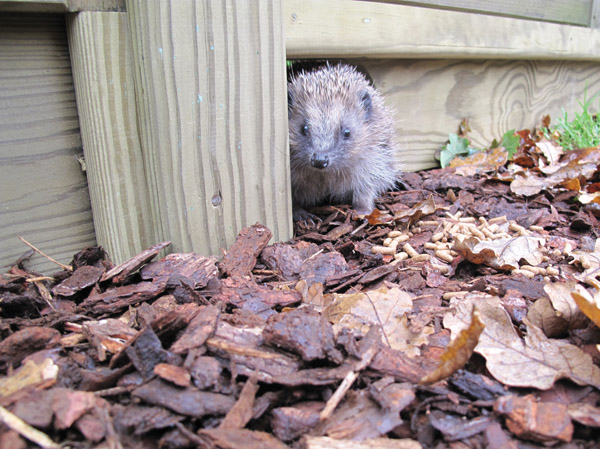 Hedgehog friendly gravel boards to feature in the Green Connection at BBC Gardeners World Live this June at the NEC in Birmingham
This time last year we were at full tilt preparing and building our Silver Gilt medal winning show garden at RHS Hampton Court Flower Show. It was a proud moment for all of us at Jacksons. Imagine my delight when I received a call from the show manager asking if we would consider lending the RHS the facades – that were a big feature of our show garden last year? Well that's a yes of course! They will feature with other Jacksons' products in four front show gardens, that are result of a competition run by BBC local radio stations and the RHS, so look out for this if you visit Hampton this year.
To find out more about where to see us this year, visit your dedicated page www​.jack​sons​-fenc​ing​.co​.uk/​a​s​h​f​o​r​d​local
louise@​jacksons-​fencing.​co.​uk
For info on any of Jacksons products or brochures, please call 0800 408 4754 to talk to your local Jacksons Fencing Centre.
Win £
300

of Jacksons vouchers
To enter the free prize draw and be in with a chance to win
£

300

of Jacksons vouchers simply log on to your dedicated page, address below and follow the easy instructions on how to enter. The draw closes

30

.

6

.

16

.
www​.jack​sons​-fenc​ing​.co​.uk/​a​s​h​f​o​r​d​local